These resources are suitable for our children who are wheelchair users with mild or no learning difficulty.
We call these children our Busy Butterflies. The resources are for those children and young people with physical difficulties with mild, or no learning difficulties.

They may be able to come out of their chair for some static floor time but their mobility is via a buggy or wheelchair and they work and play better in supportive sitting.

They may have some active use of their arms for play, work, self-propelling or driving their wheelchair and they can communicate – either verbally or using a communication device such as a communication book or i-gaze.
These resources are packed with ideas, information and external links to help those wheelchair users or those with limited mobility, our Busy Butterflies, play and exercise while at home. Each idea or activity has a therapeutic twist so that you know that everything you are doing is helping your child's health and well-being as well as being great fun.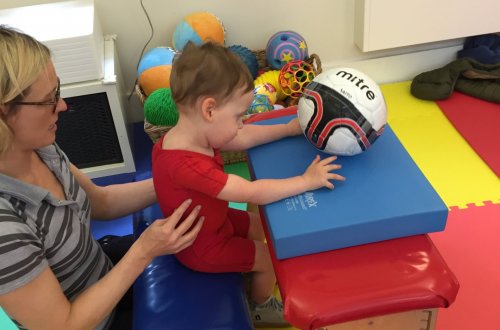 This page gives ideas and exercises to improve hand eye coordination.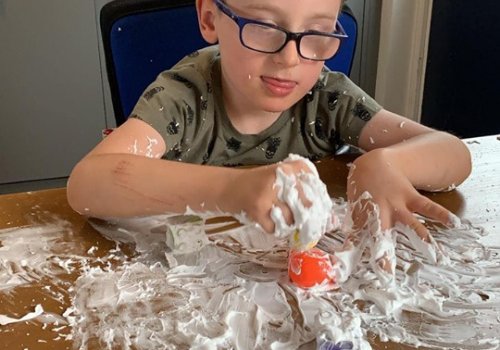 Feeling different textures is good for stimulating brain development as well as helping the child get used to different sensations. Messy play is great fun but great for your child's development too!
Balancing and Walking Activities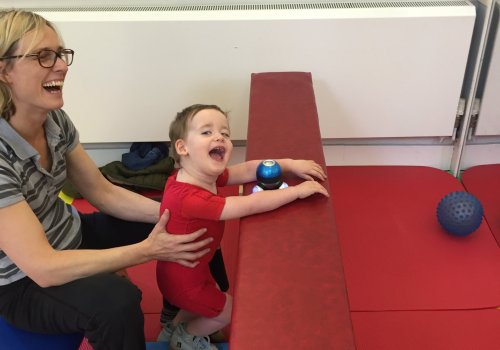 Good coordination and balance in the legs is key to kneeling, standing and taking steps – leading to walking.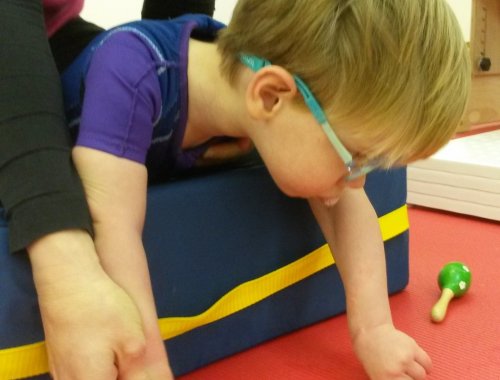 We need good shoulder, elbow, wrist hand and finger strength to carry out our hand and fine motor activities including playing and activities of daily living such as eating. 
Electric Wheelchair Mobility Training
Many children find it easier to initially learn to drive a power wheelchair by being given the freedom to explore and play with fun motivating activities.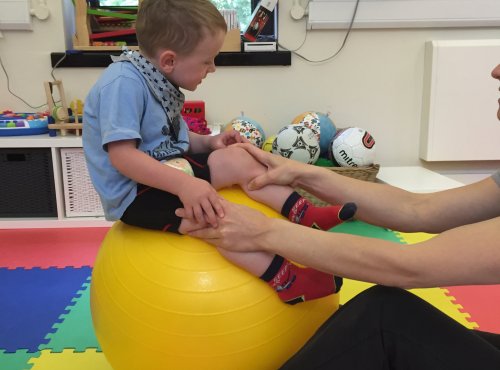 Core stability refers to the strength in your tummy and back and the amount of control and balance between the two sets of muscles. Core is key to all other strength and coordination in the body.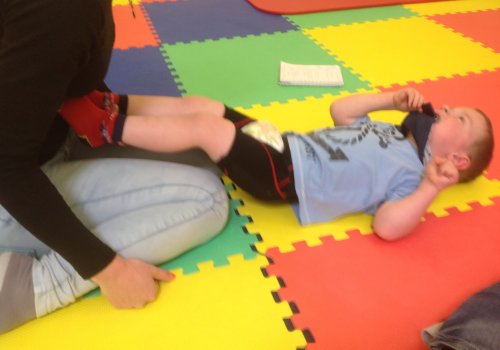 Massage is great for circulation and moving limbs which can often be less when children aren't moving so much. Movement of legs and hips and massage of the tummy can help move stomach contents to help with trapped wind and constipation.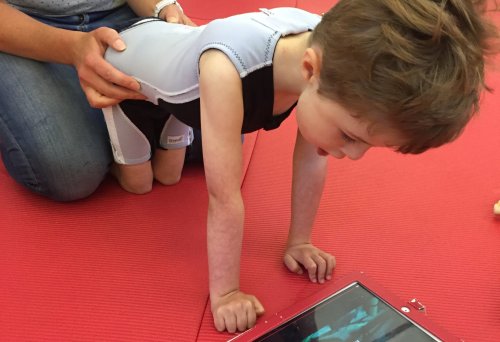 This page gives tons of ideas for getting your child active at home – working the whole body and improving gross motor skills.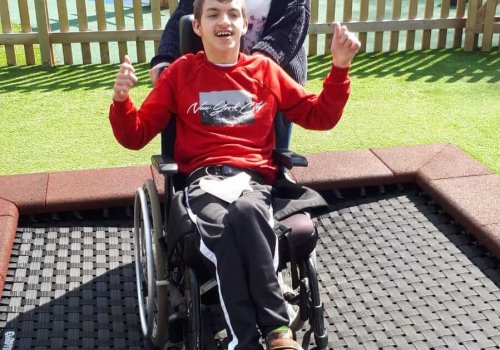 This page gives links to external resources – exercise and workout videos for your Busy Butterfly.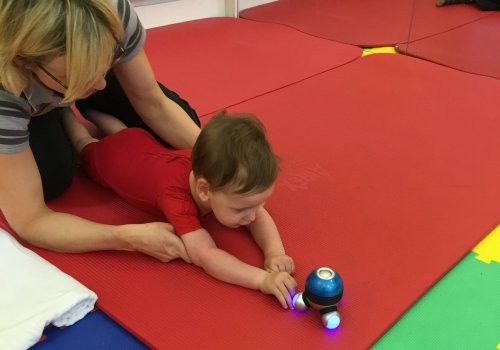 Good fine motor skills enable children to do carry out activities of daily living including feeding or dressing themselves, playing with toys, doing their school work with a pen or typing, using a tablet or using their hands to communicate.
We've created some special videos to help Gympanzees' families exercise and play at home. The 'Our Home' videos below are suitable for those who spend much time in their wheelchairs or specialised seating but have active minds.
This video is suitable for those children who are in wheelchairs. You can create the laser string quest in any object and include lots of sensory objects for your children to collect.
Silly Socks and a bit of Boccia
We have created some fun easy to set up games. All you need are some socks!
This bear hunt is suitable for children who spend much of their time in wheelchairs. You can use lots of objects that you can find around your house to create this bear hunt!
How to Make a Juggle Board
This is a great way to engage children who may need extra support. This video shows you how to create a simple juggle board for the juggling balls to travel along. A great interactive game for children of all abilities.
Playing with salt dough is a great way to strengthen hand and arm muscles for fine and gross motor skills for all children but especially for those with weak hands or poor fine motor skills such as those with Cerebral Palsy.
A super fun yet challenging game to play using household objects. Create a seesaw on which to place balls and aim to get them into the target.
We also have resources for: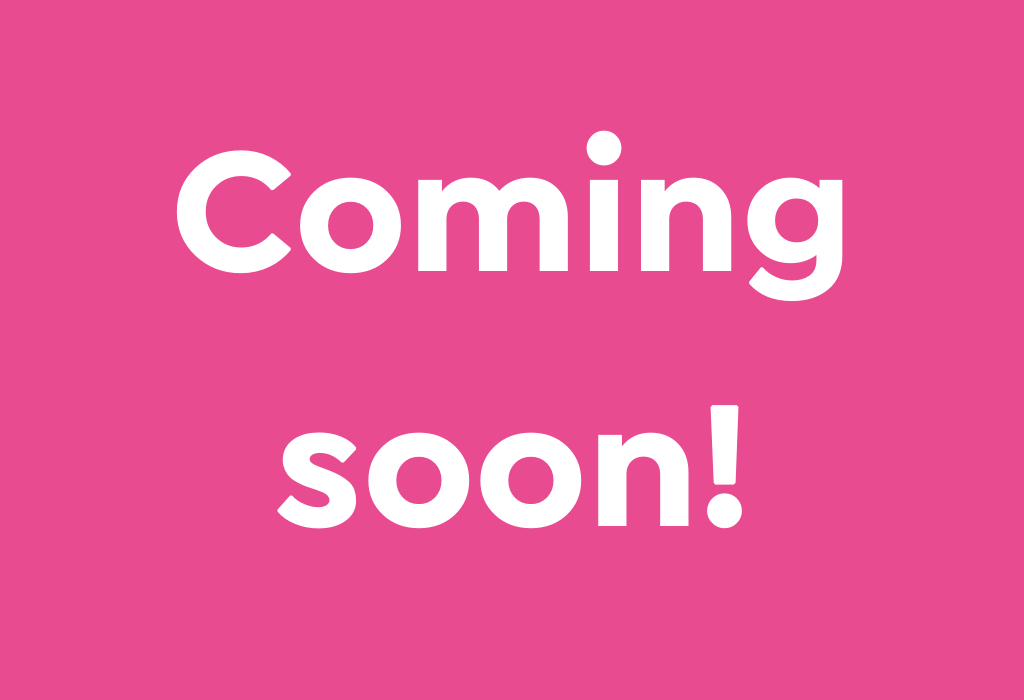 Proprioception Activities