Providing a Leisure Facility
We aim to provide a leisure facility which is fully accessible and tailored for children and young people (0-25 yrs old) with disabilities. It will be open 7 days per week, all through the year. The facility will be run in several sessions each day – each with a different focus so each child or young person will find slots which work for them. The facility will have several different areas which will be accessible for those with the most severe physical difficulties through to those who are very active with emotional or behavioural difficulties.
The facility will be a venue for birthdays and there will be slots open to the public for those who would prefer full inclusion.
Siblings are welcome in many of the sessions and families are encouraged to play together although there will be a café for a well deserved rest.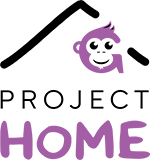 Improving Health Outcomes
Physical activity can increase life expectancy by reducing major mortality risk factors such as stroke, diabetes and poor lung health. Physical activity will also help improve mobility, coordination, energy levels, appetite and sleep and assist in weight loss.
For those with physical disabilities, exercise will help to prevent or reduce pain and allow young adults to achieve and maintain their optimum level of independence.
For those with ADHD, Autism and Sensory Processing Disorders, the right kind of exercise can be sufficient to help reduce challenging behaviours and lead to calmer and happier children.
The opportunity provided by Gympanzees for physical activity will result in better health outcomes, reduced burden on the NHS and, most importantly, improve quality of life amongst the children and young people and their families.
Tackling Isolation
The leisure facility and the services it will provide aim to bring families together to improve both the relationships within the family and to provide an opportunity for parents to develop supportive relationships with other parent/ carers. They can meet others if they want in a natural way but aren't under any obligation to speak to others if they aren't keen or ready. The children can play with others who have their abilities or disabilities without feeling the odd one out. Parents will see their child being able to take part in activities, which will add to their sense of joy.