Our world class facility will bring everything under one roof for children and young people with disabilities and their families, including a host of activity rooms. 
Support our appeal and help us build our permanent home.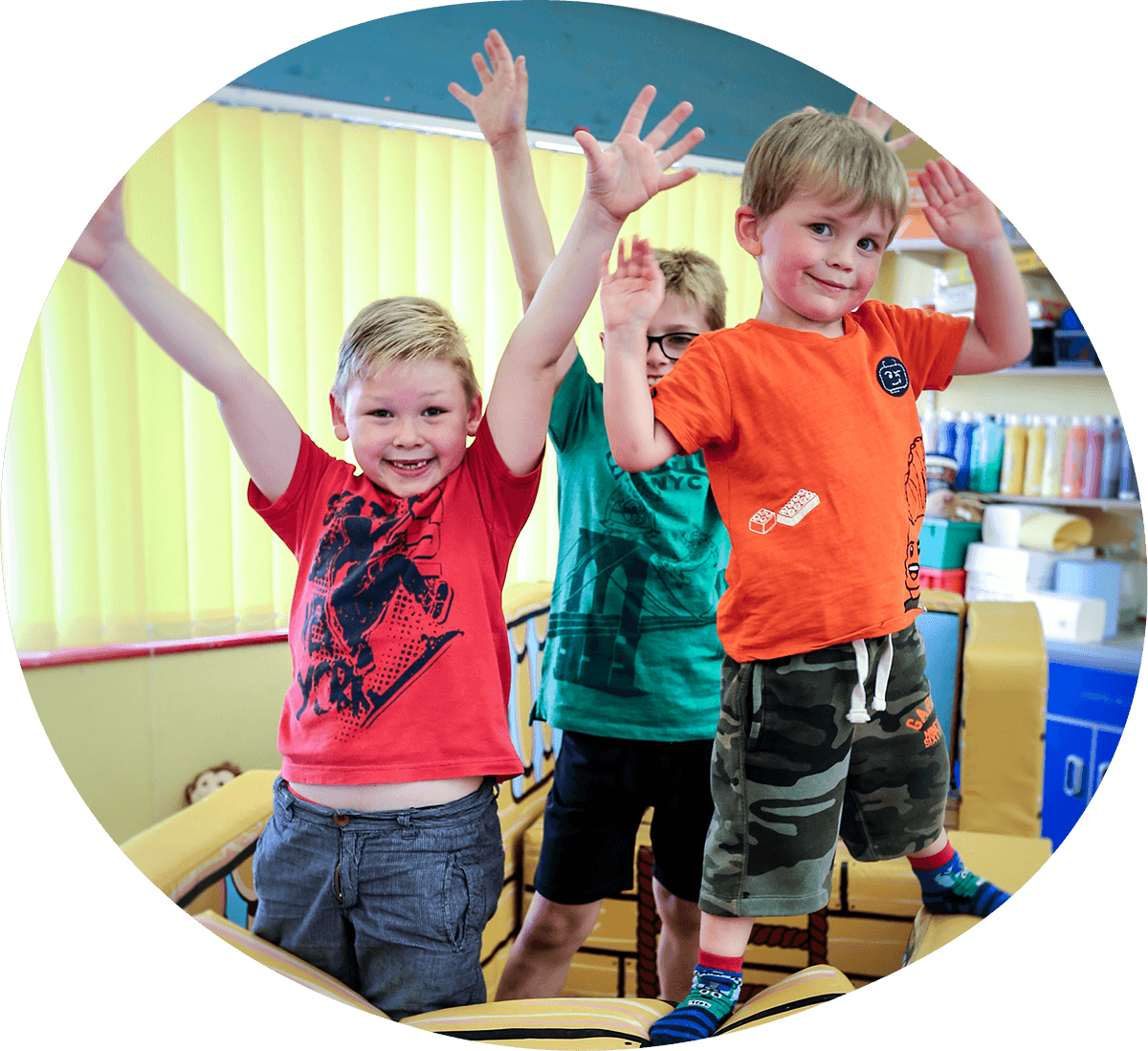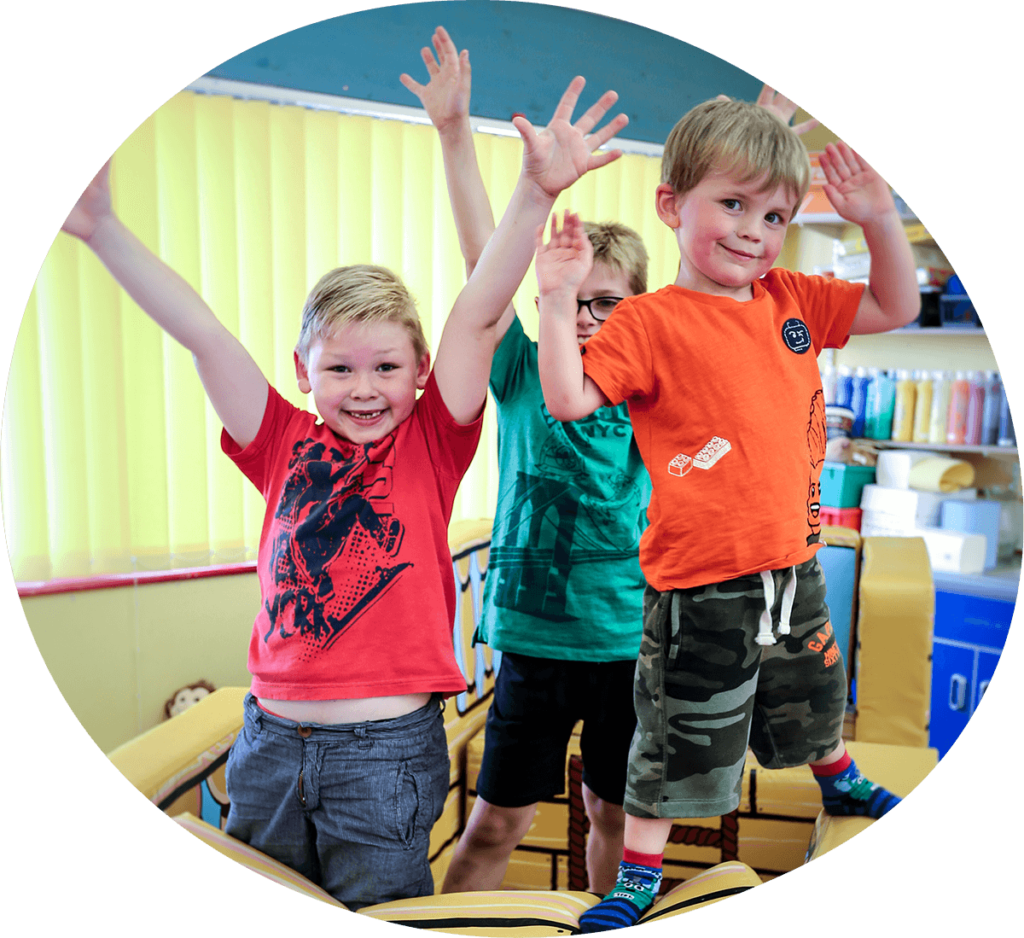 Explore the different rooms!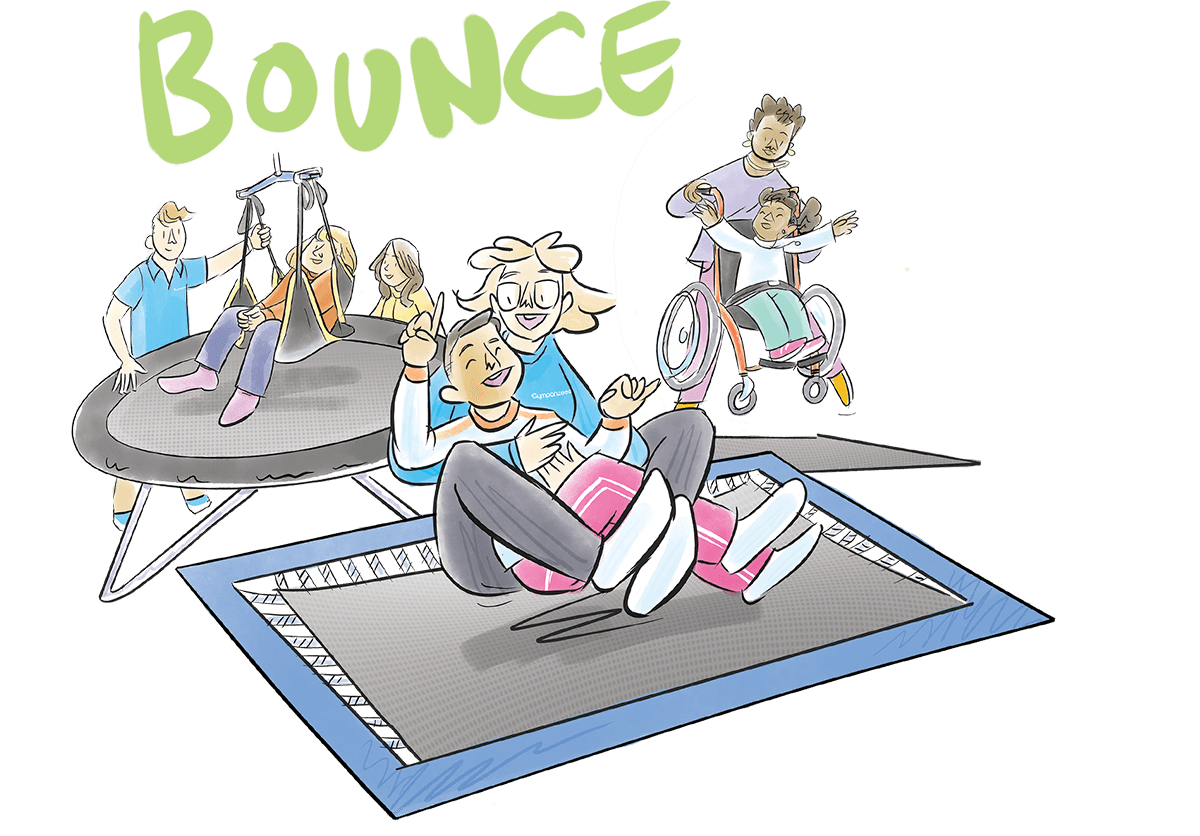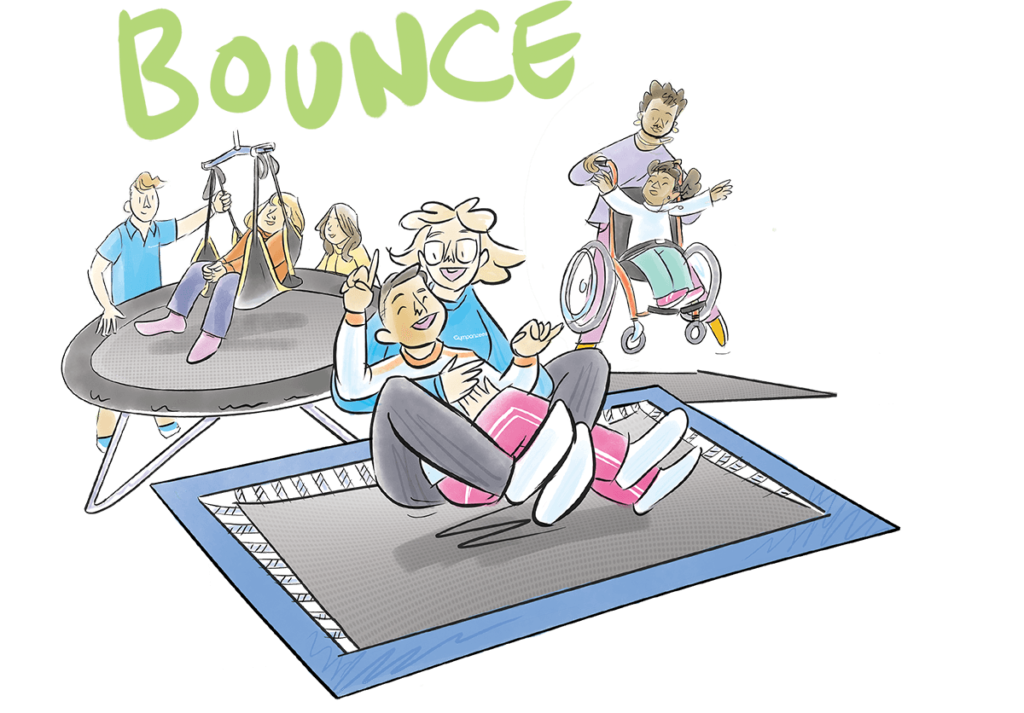 Bounce to your Hearts Content
Bounce to your hearts content in the trampoline room! Perfectly designed to meet every child's need. The room will feature 3 in-ground trampolines which will also be used to deliver rebound therapy.
Hoists will be positioned above all trampolines and partitions between will ensure our guests don't become too overwhelmed.
Physical Benefits of Trampolines
Bouncing helps improve and increase balance, coordination, and core strength, including muscular strength and stamina.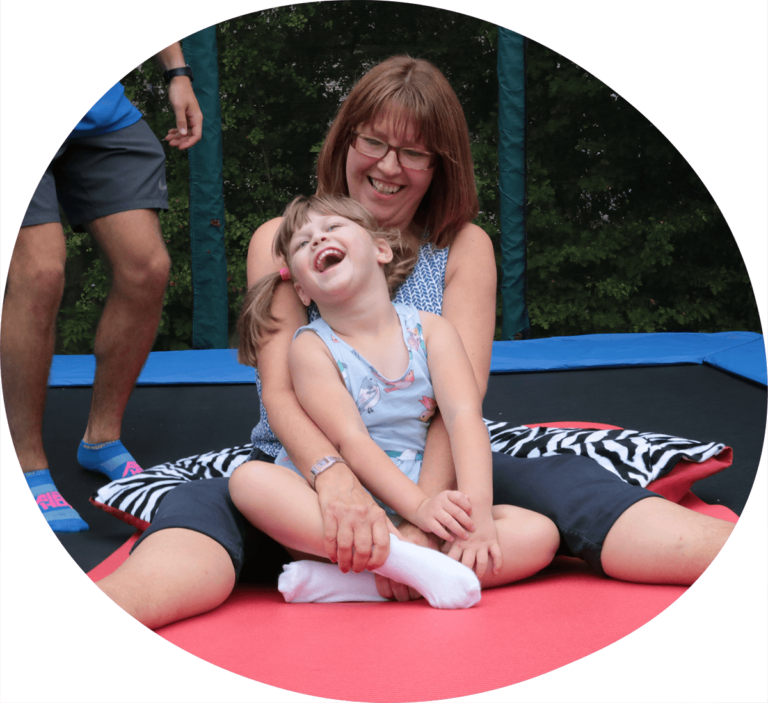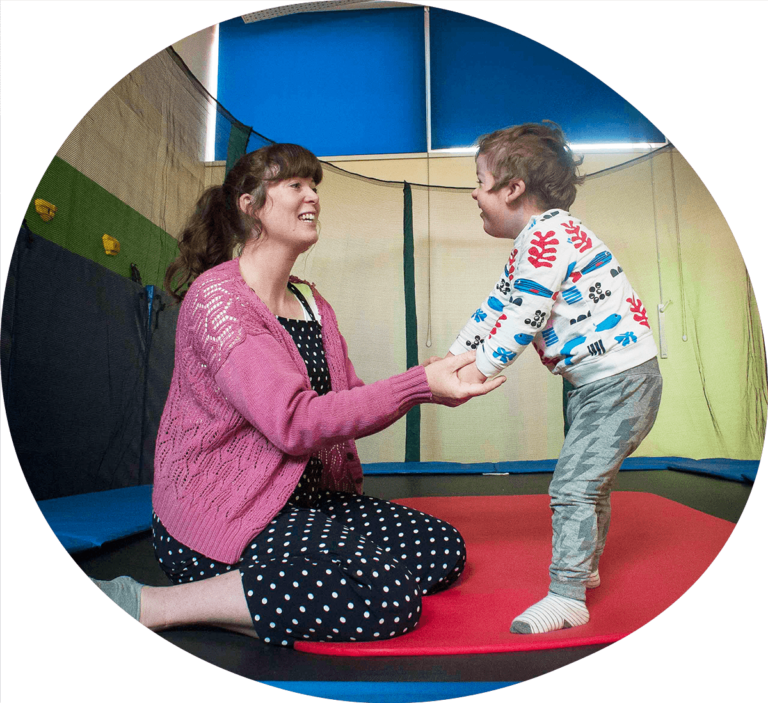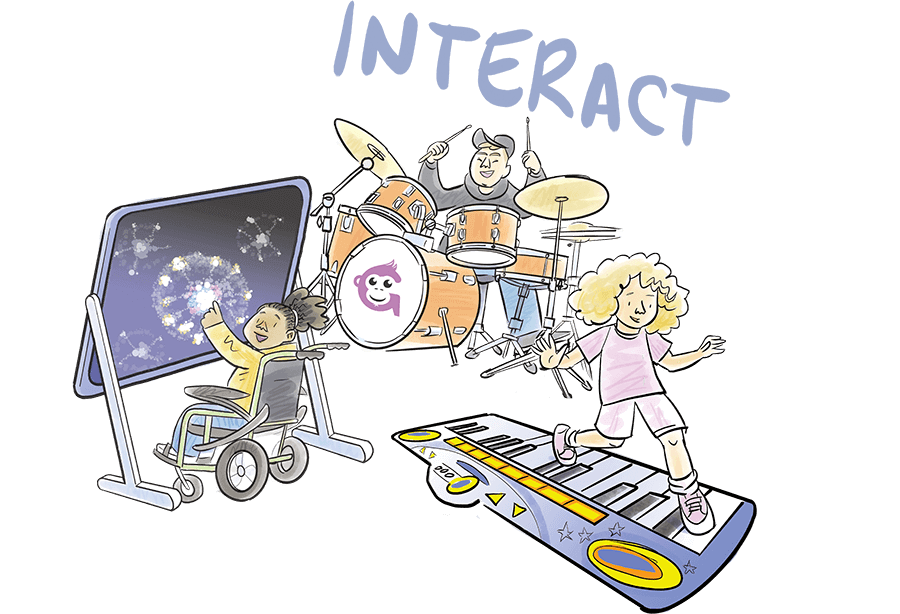 Our centre will also include a fully sound-proofed music room, with high tech equipment, including musical floor mat, music beams and musical walls to make it a fully immersive sensory experience!
Physical Benefits of Music
Music can be a powerful tool for emotional and physical development in children.
Making music offers opportunities to improve communication
Children can express emotion through the noises that they make, practice back and forth exchanges, turn-taking and listening skills by making sounds together.
Music can also help regulate the nervous system. Slow, soft music and sounds are calming and can ease anxiety, while loud, up-tempo music is alerting, which helps an under-stimulated nervous system.
The active sensory room will be a feast for all the senses! It will feature an interactive sandpit, multiple interactive screens and an interactive floor mat. Children will be able to explore and change the feel of the entire room!
Physical Benefits of Active Sensory
Feeling different textures is good for stimulating brain development.
The highly engaging nature of the equipment helps to improve concentration and focus .
Cause and effect encourages movement and activity.
Physical movements like two handed play and crossing the hands to the other side of the body during play, also helps brain development and body awareness.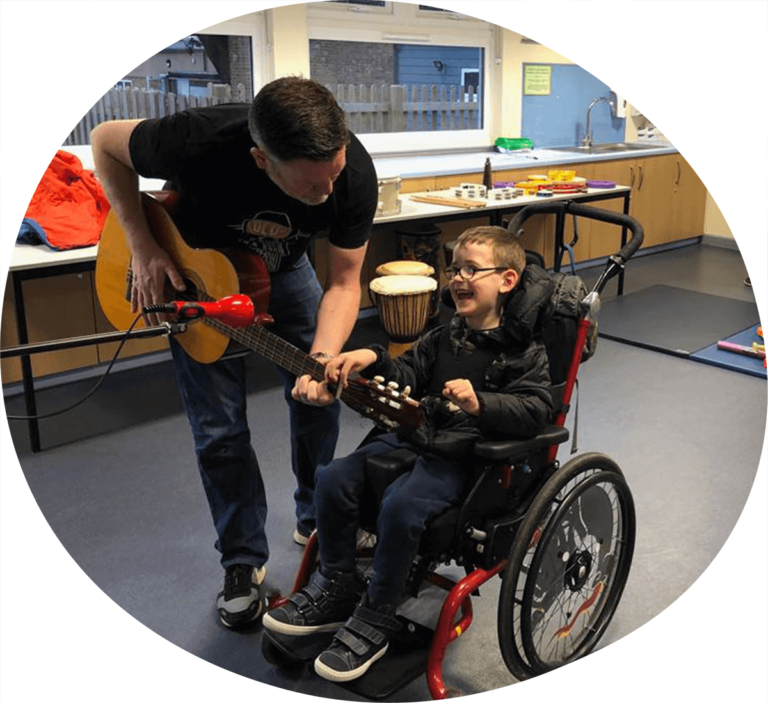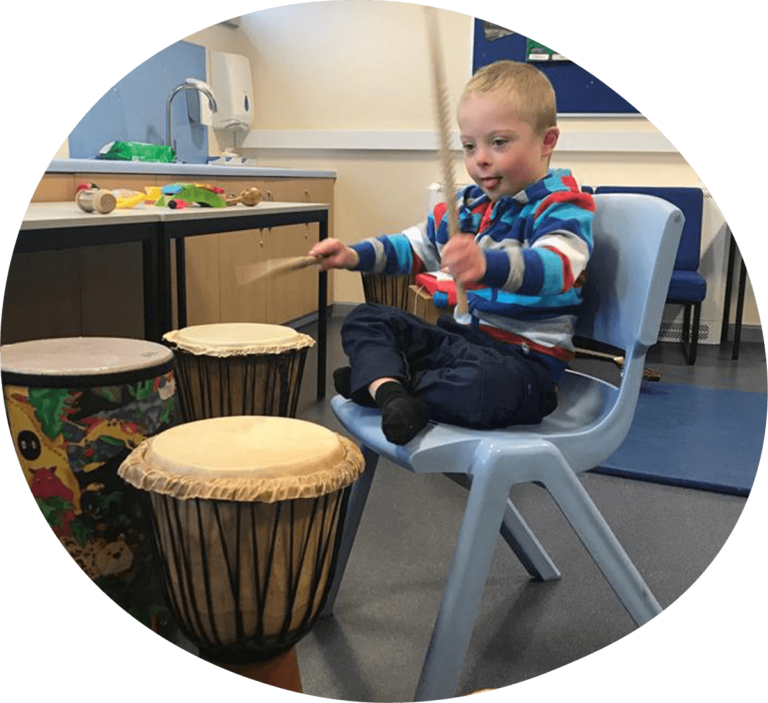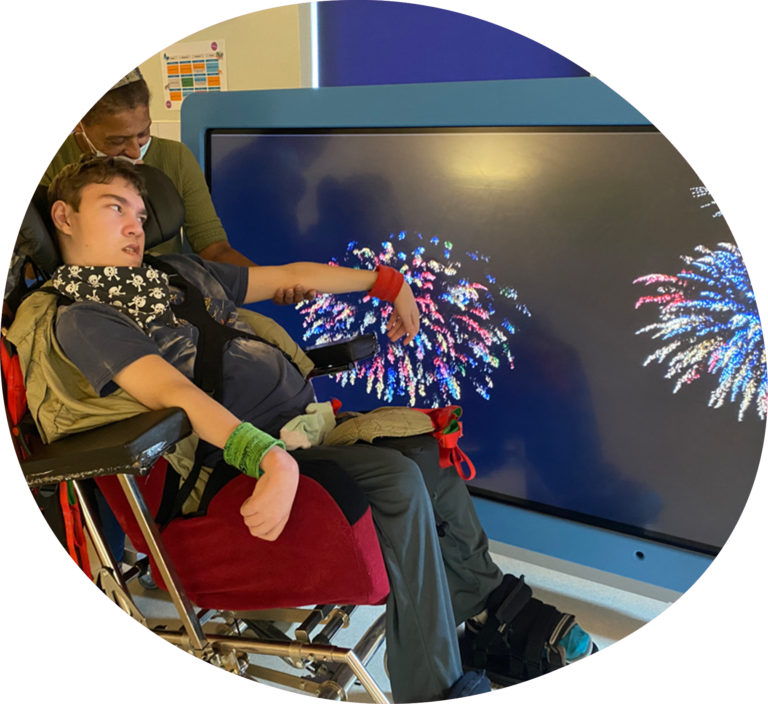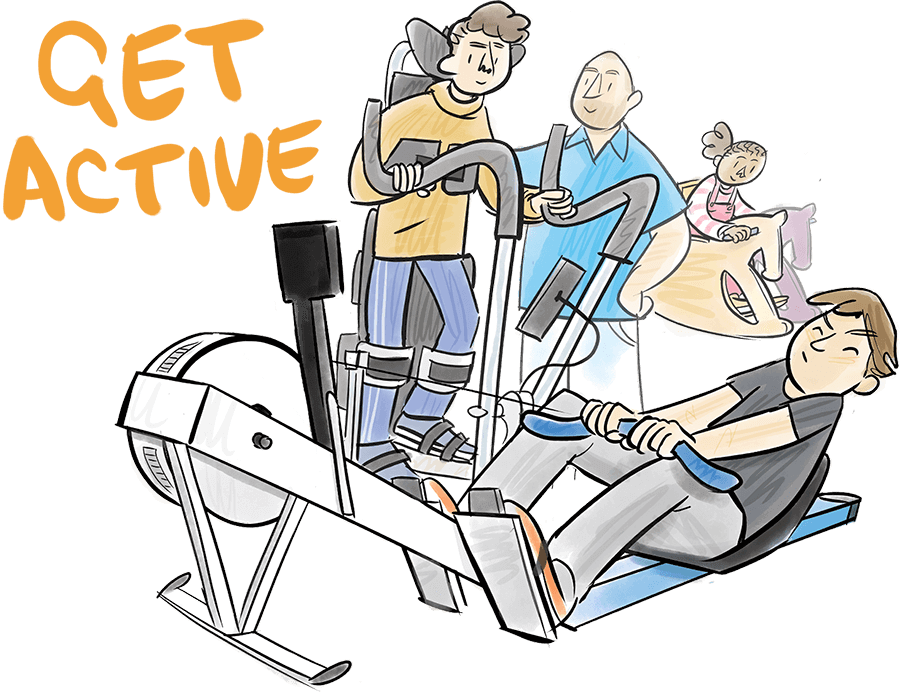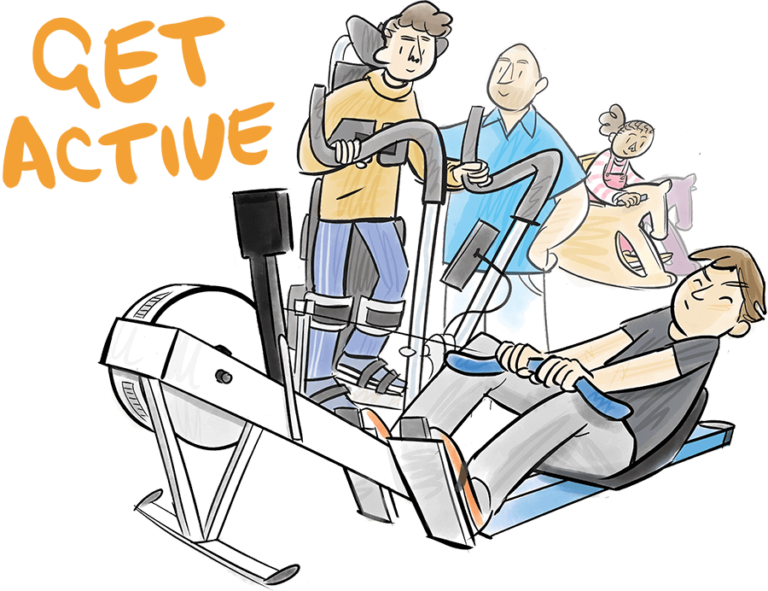 One of the larger rooms in the centre – this isn't just like any other gym!
The gym will feature both regular and child size gym equipment. There will be disability specific items, including Innowalk and Motor Med (assisted hand bikes).
There will be a snowboarding machine, activity walls, dance machine, active arcade games and even a mechanical horse!
We told you it wasn't a regular gym!
Physical Benefits to Exercise for Children
Improves general health
Increases strength and mobility
Improve gross and fine motor skills
Reduces pain and obesity
Reduces constipation
Improves sleep
Improves lung and heart health
Increases life expectancy
Controls or slows progression of chronic disease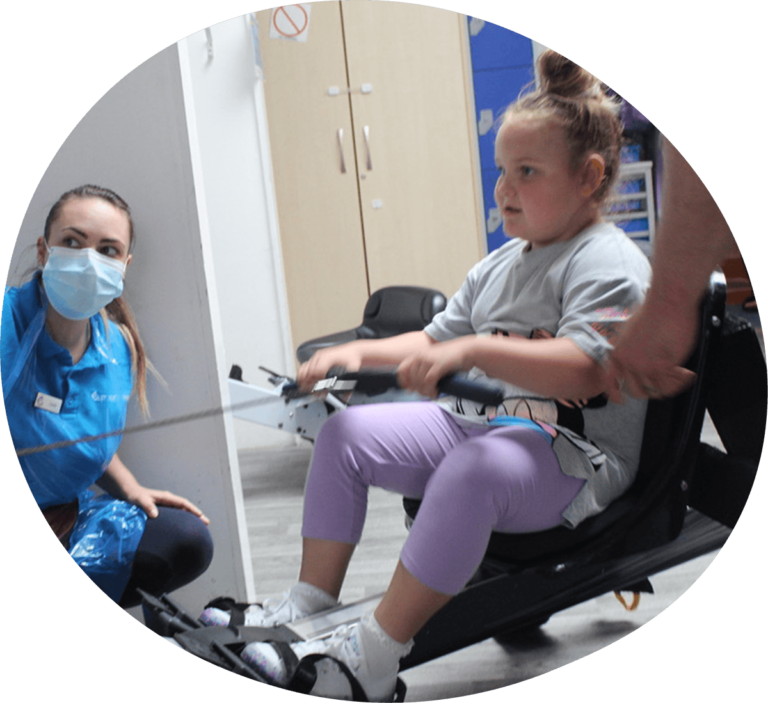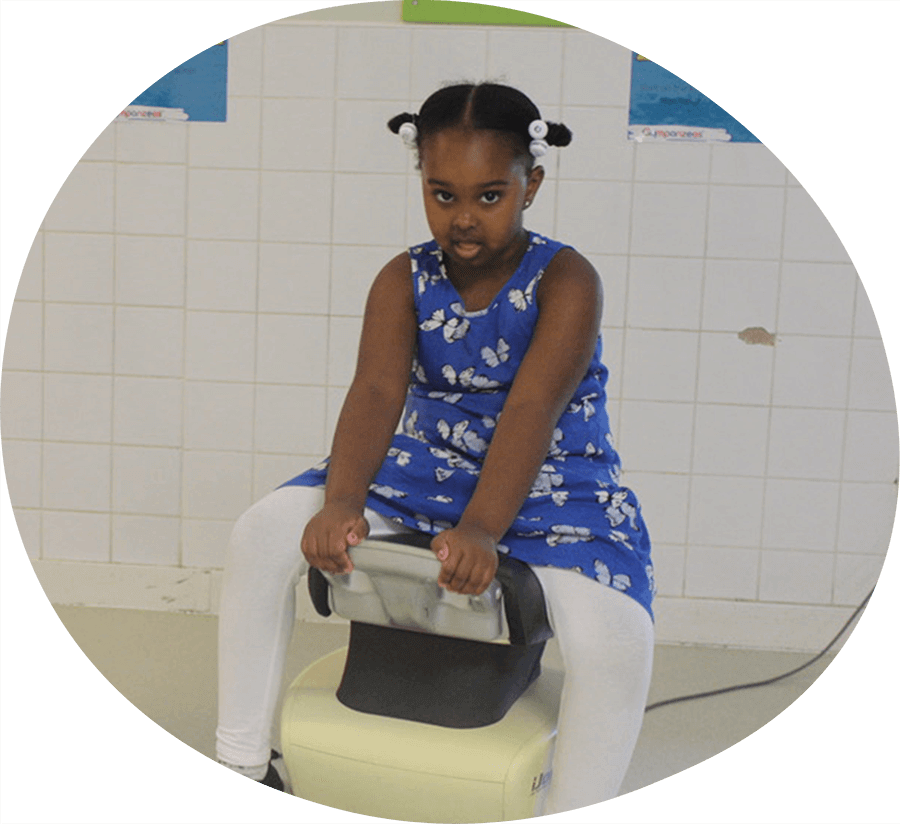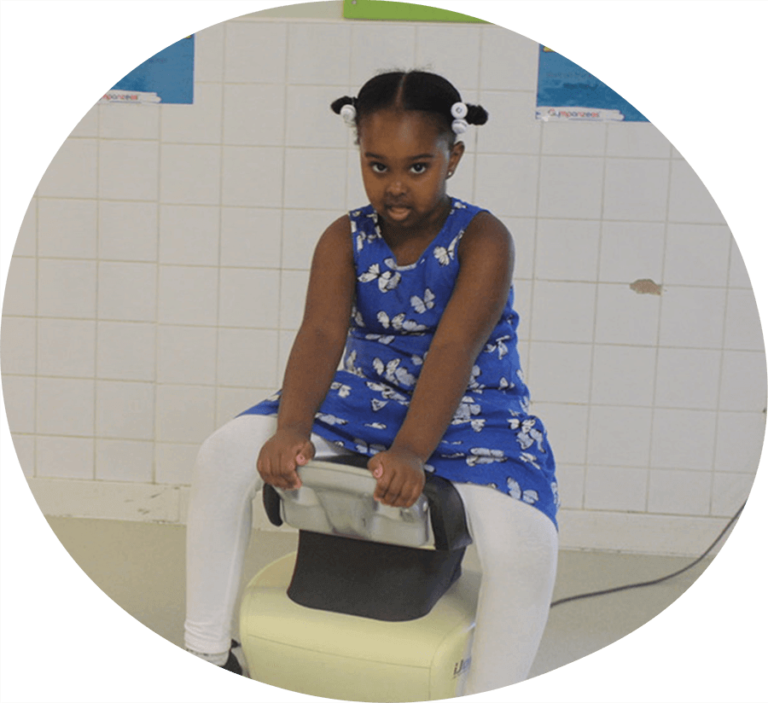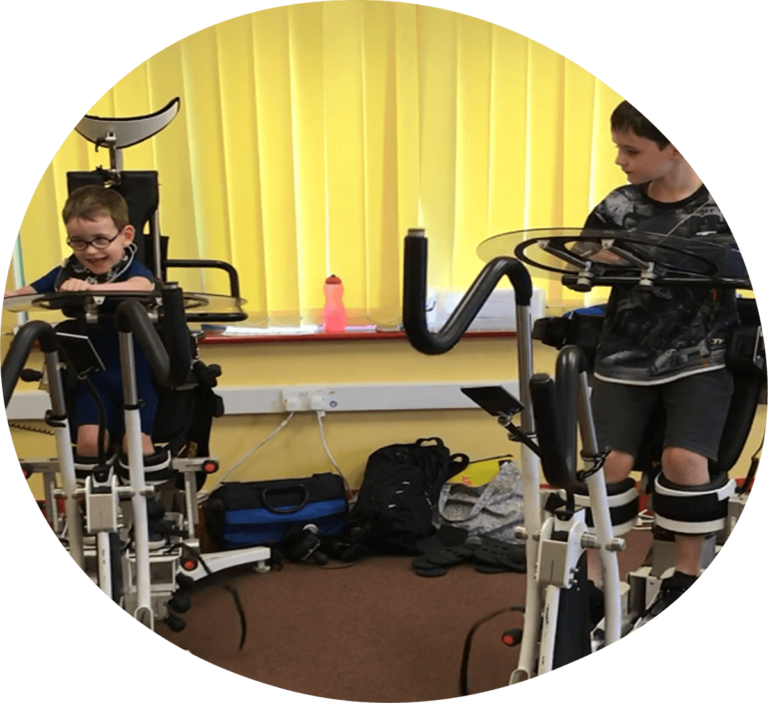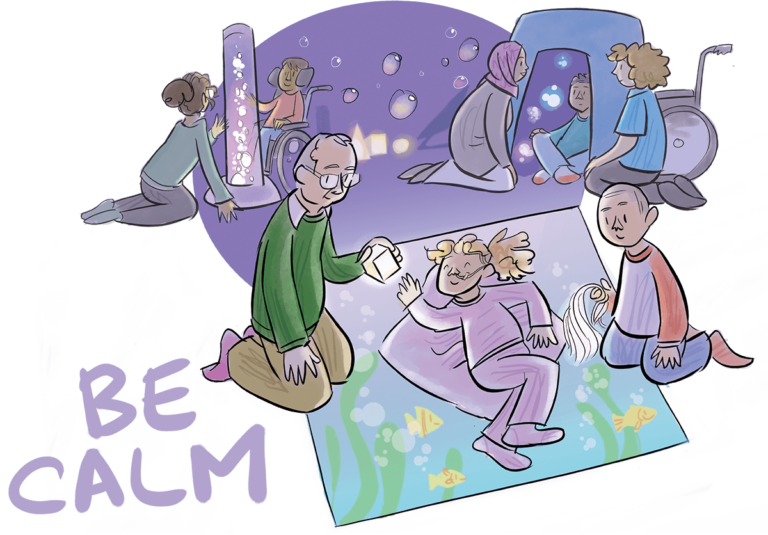 The calm sensory room will be full of visual and tactile items to explore. The room itself will be dark with fibreoptic lights, vibrating beds and dark dens. There will be a bubble machine and projectors, alongside other light up and tactile equipment.
Most children and young people with impairments and disabilities will have some sensory challenges which can impact their development and behaviour. The calm sensory room will be full of equipment designed to help children modulate, stimulate, and calm their sensory systems.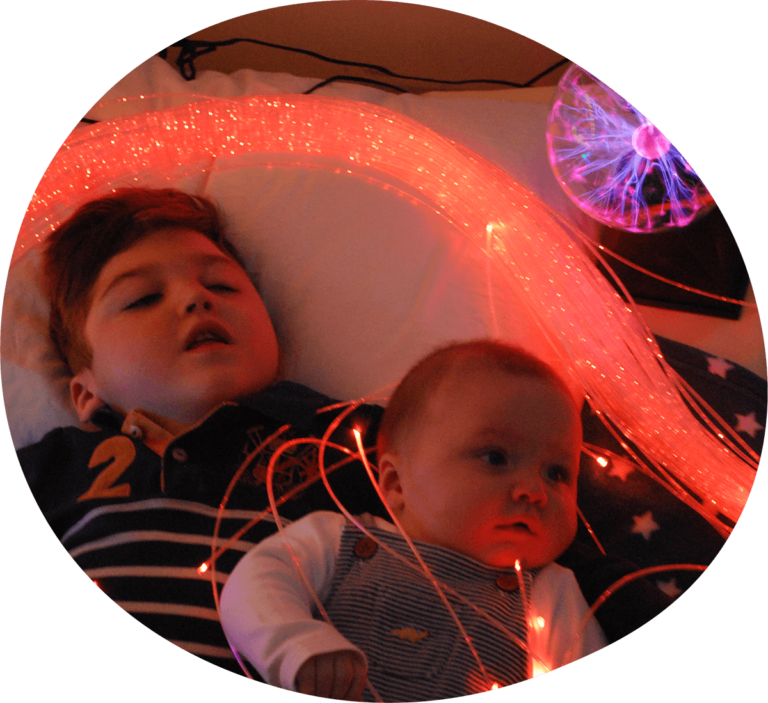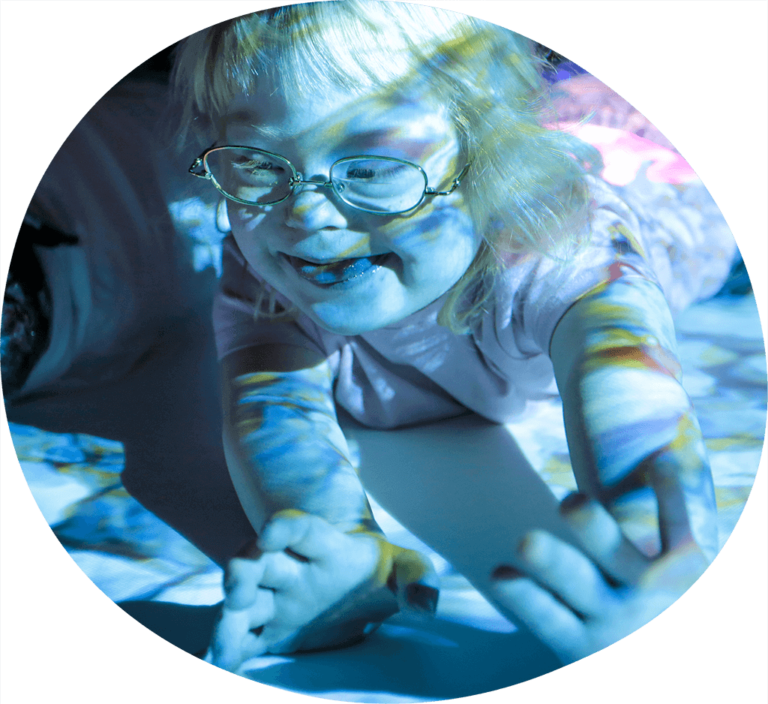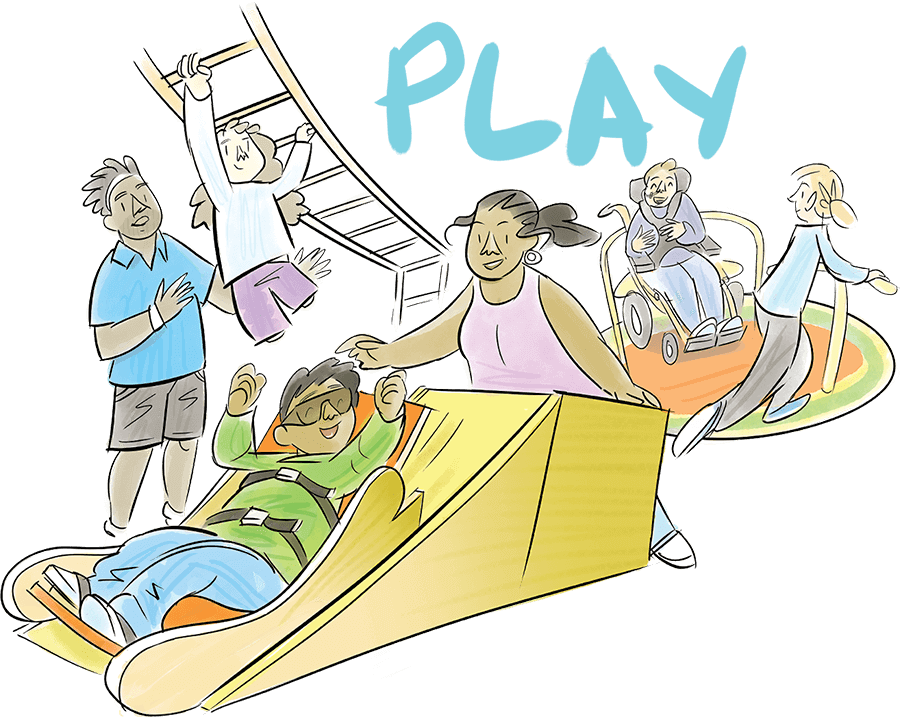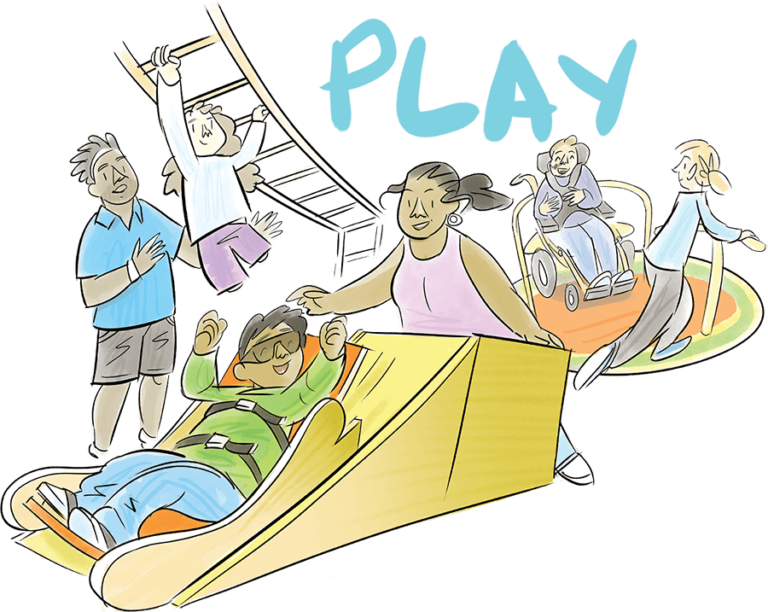 This incredible playground will sit in the centre of the facility and will include wheelchair accessible slides, swings and roundabout.
There will be basket swings and bucket swings, alongside regular swing frames. There will also be climbing equipment, including monkey bars!
There will be spinning equipment too and a ramp for sit on scooters and trikes!
We cannot contain our excitement at the thought of a 3 story multi-ability soft play! The soft play will include a wheelchair accessible floor and will be built to adult height so parents and carers can join in too!
We are also planning a sit on zip wire in this area!
Physical Benefits of Soft Play
Soft play gives children and young people the opportunity to practice and engage with their movement and motor skills.
It is also great for balance and using their imagination.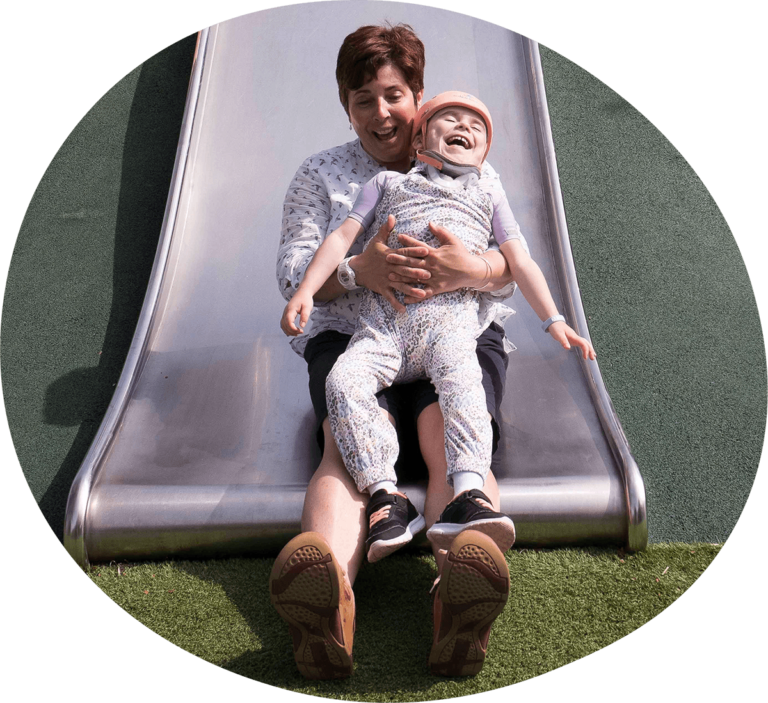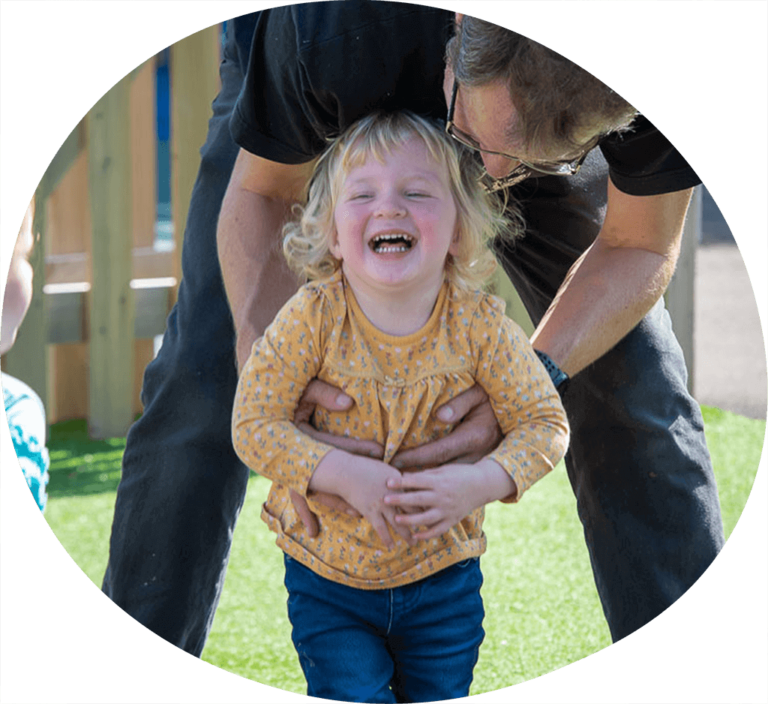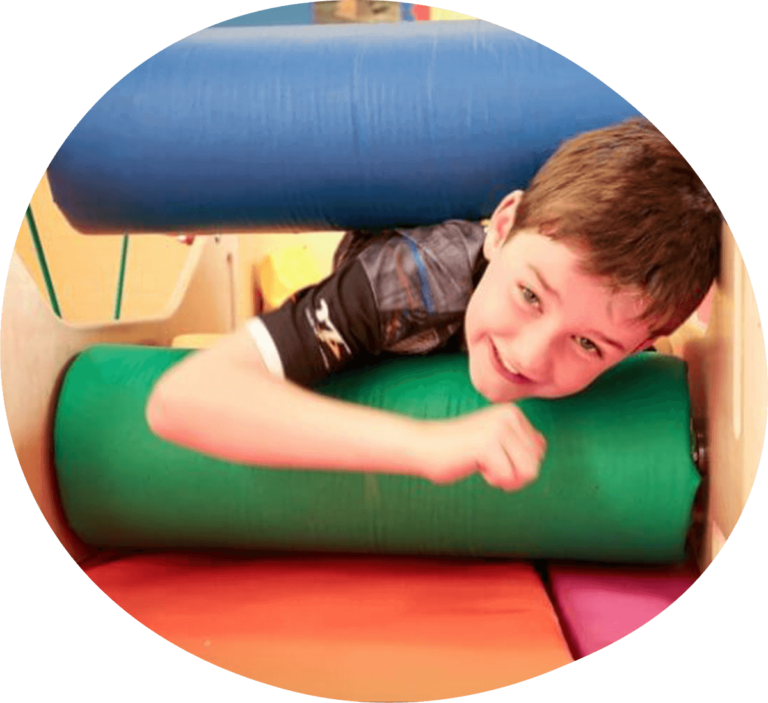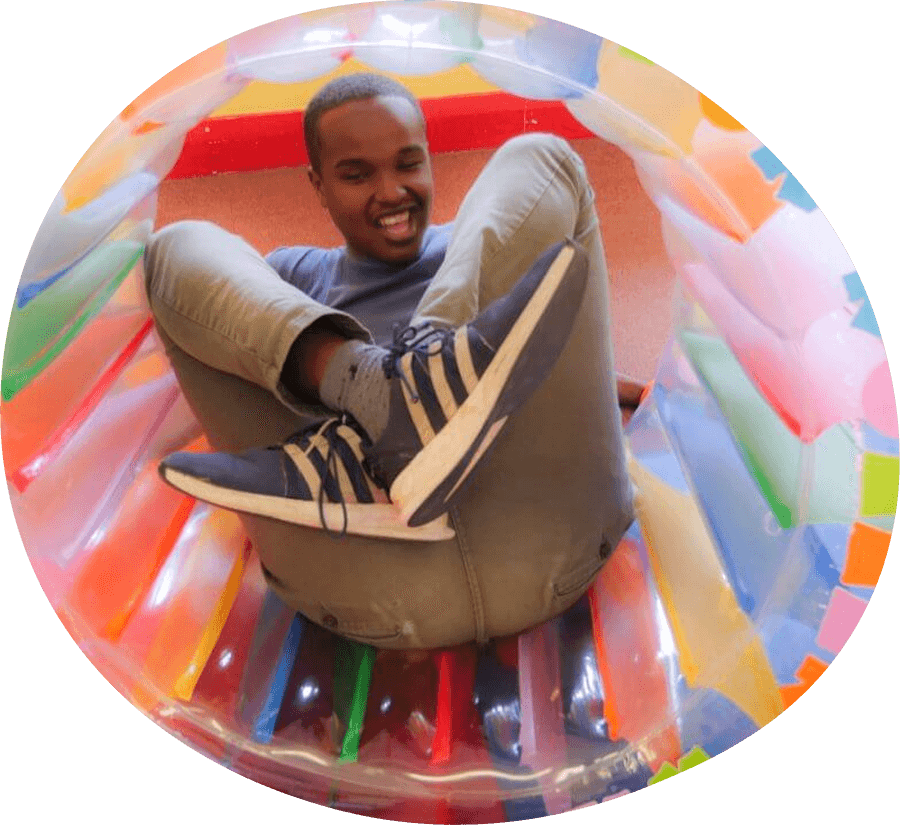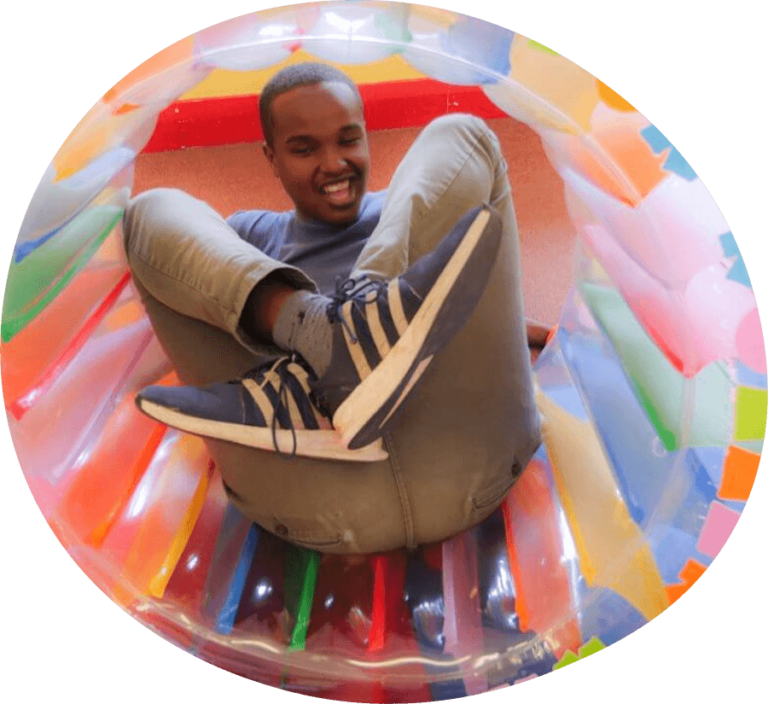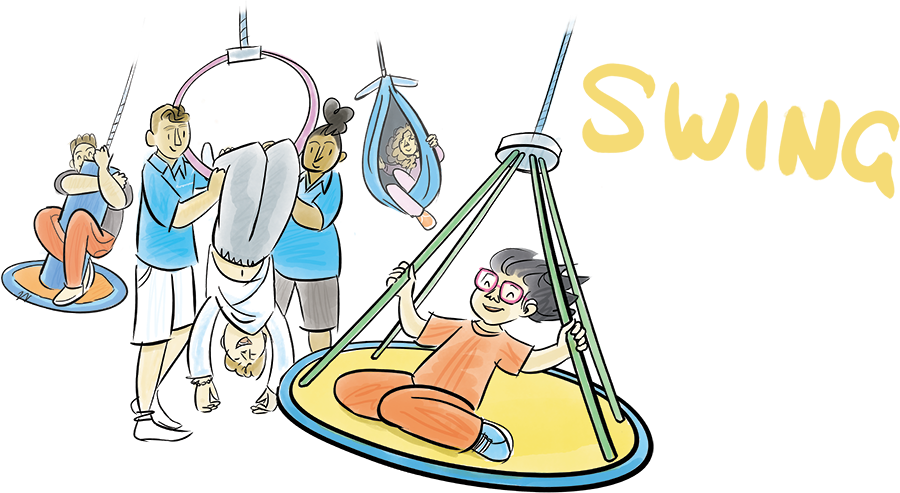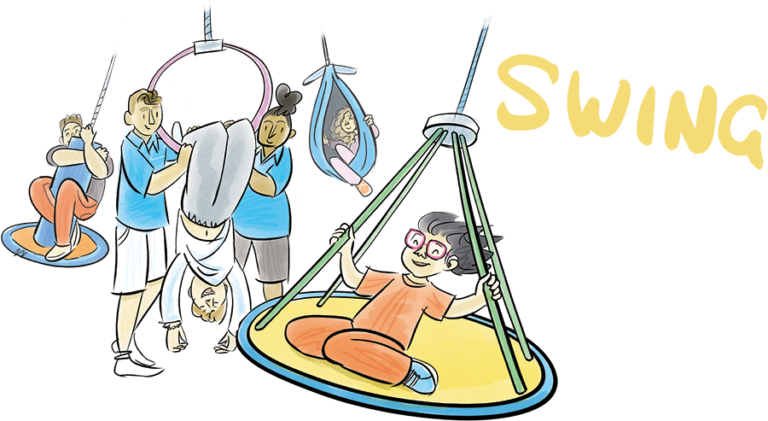 The perfect room for adrenaline seekers to release some energy!
The swings will hang from the ceiling and will include, platform swings, hug swing, bolster swing and more!
There will be hammocks to lounge or swing, dependent on how you feel and spinning chairs and rockers.
Plus, a bouldering wall too!!
Physical Benefits of Swinging
Swinging can help build core muscles and develop balance and strength.
Swinging has been shown to improve behaviours, social skills, concentration and help with calming and reduce stereotypical behaviours with children who have sensory processing disorders.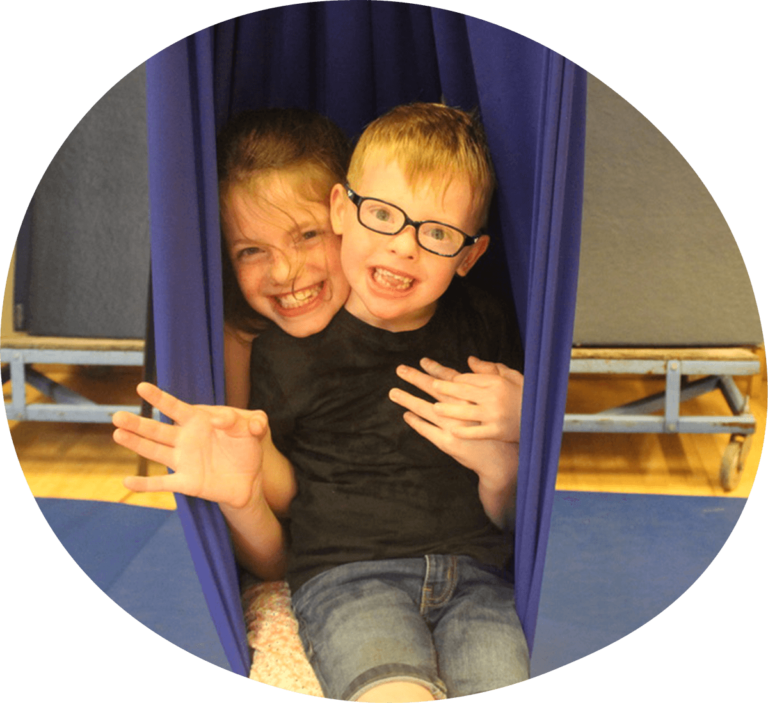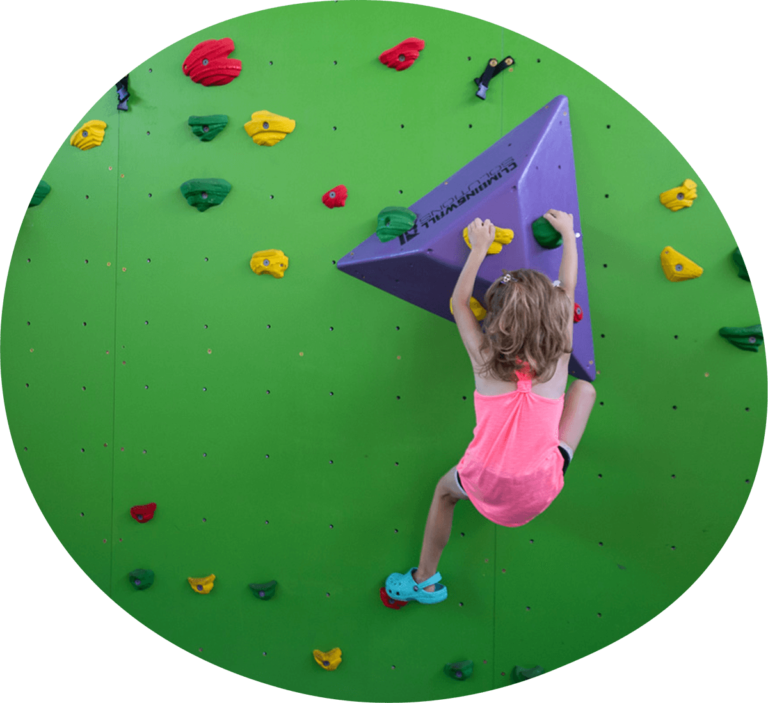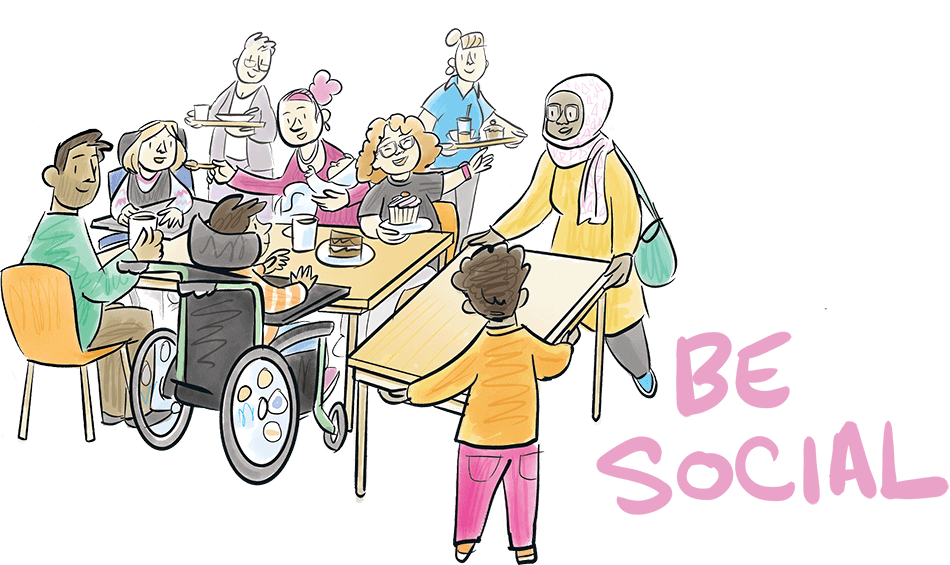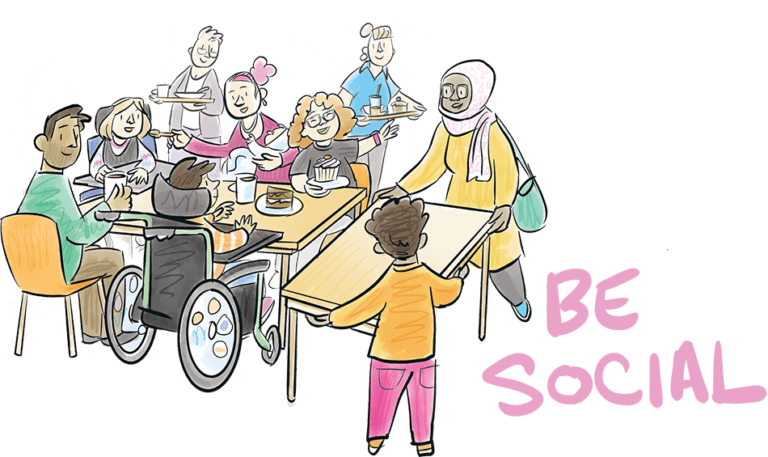 filled with soft furnishings and sensory toys
Exercise Studio and Therapy Rooms
Our partitioned exercise room will be designed for a range of fitness classes to suit multiple needs, e.g., disability yoga, martial arts, pilates. It will be available to hire for birthday parties on evenings and weekends, as a private meeting room, and for training events. The new state of the art facility will also have therapy rooms, including a physio room, therapy room and breakout rooms for those who might need to take a moment to get away. These rooms will be filled with soft furnishings and sensory toys.
a welcoming and open environment
Café and Reception
It's important for our families to have a space where they can interact and talk with other parents, share experiences in a welcoming and open environment.

The café will provide this space, with moveable tables and chairs, plus table service. The café will be wheelchair friendly and will have a bring your own food option, with fridges/microwaves.

The café will also be part of an apprenticeship programme for young adults with disabilities to learn new skills.

The reception area will be monitored to always ensure safety.
ACCESSIBLE FACILITIES
Inclusive Design
Hoists to enable non-mobile children to access all facilities.

Specialist toilet amenities that include hoists and adult sized changing beds.

Cleanliness is essential for our children's health. We will be scrupulous with cleaning and provide anti-bacterial materials where appropriate, and hand wipes/ washes available at all doors.

State-of-the-art technology including interactive, immersive sound and visual equipment, hearing loops and programmable lighting to enhance our children's experience.

We have created separate rooms, and will keep the capacity to levels that ensure noise and sensory needs are met.
There will be ceiling hoists throughout, changing places and unisex family toilets.