Monday 3rd – Friday 14th April


Health and happiness for children and young people with disabilities.
The Pop Up is split into sessions based on your child's needs, so they can experience the benefits of movement and play in an environment that's right for them.
Gympanzees sessions are for children and young people (0-25 years) with sensory, physical, learning difficulties, SEN and any mild to profound disability. You do not need a diagnosis to attend Gympanzees.
Different sessions types
We run four session types which meet the needs of children and young people with all different abilities and disabilities – ensuring we are truly inclusive.
Siblings are welcome in all of our sessions. You will need to book separate spaces for each child.
Please make sure you understand our session types before booking: Butterflies, Jungle, Leopards and Gorillas.

This is for the safety of all users and if you are in a session that could cause harm to any of our users you may be asked to leave.
Session Cost
£9 per child/young person – including siblings, £12 for a longer session.
We offer a concession price of £4.50 a session or £6 for a long session, for families on low income. Please note this is only for low income families and you will need bring proof of support to the event. Please see our FAQ's section below for more details.
USE CODE CONCESSION23 at the checkout.
Parent/Guardians do not need a ticket for the Pop Up.
What to Expect
At Gympanzees we are passionate about 'Stealthy Health' – children and young people getting therapy benefits and exercise without knowing they are!
We will have several different rooms to explore, with something for everyone! There will be a music room, trampoline room, soft playroom, indoor playground, active and calm sensory rooms, outdoor playground and gym. There will also be a sociable café to meet and chat with others after your session.
Innowalks
We are delighted to confirm the Innowalks will be back at the Pop Up this year!
These brilliant pieces of kit offer whole-body exercise with weight-bearing, allowing our young visitors to sit, stand and move more comfortably.

Innowalk sessions are free with specific time slots for visitors to book. Innowalk sessions are separate to regular Gympanzees sessions and are for specific use of the Innowalk during that time, unless you also have a Butterfly session booked and want to use the innowalk during part of that time.
There are two sizes for the innowalks, small (for users 100-145cm in height) and large (users 145-190cm), please pay close attention when booking to ensure you select the right size machine for your child.
Innowalk sessions are 1 hour long and will need to be booked in advance.
The Innowalks will be at the Pop Up on the 4th, 11th and 14th of April.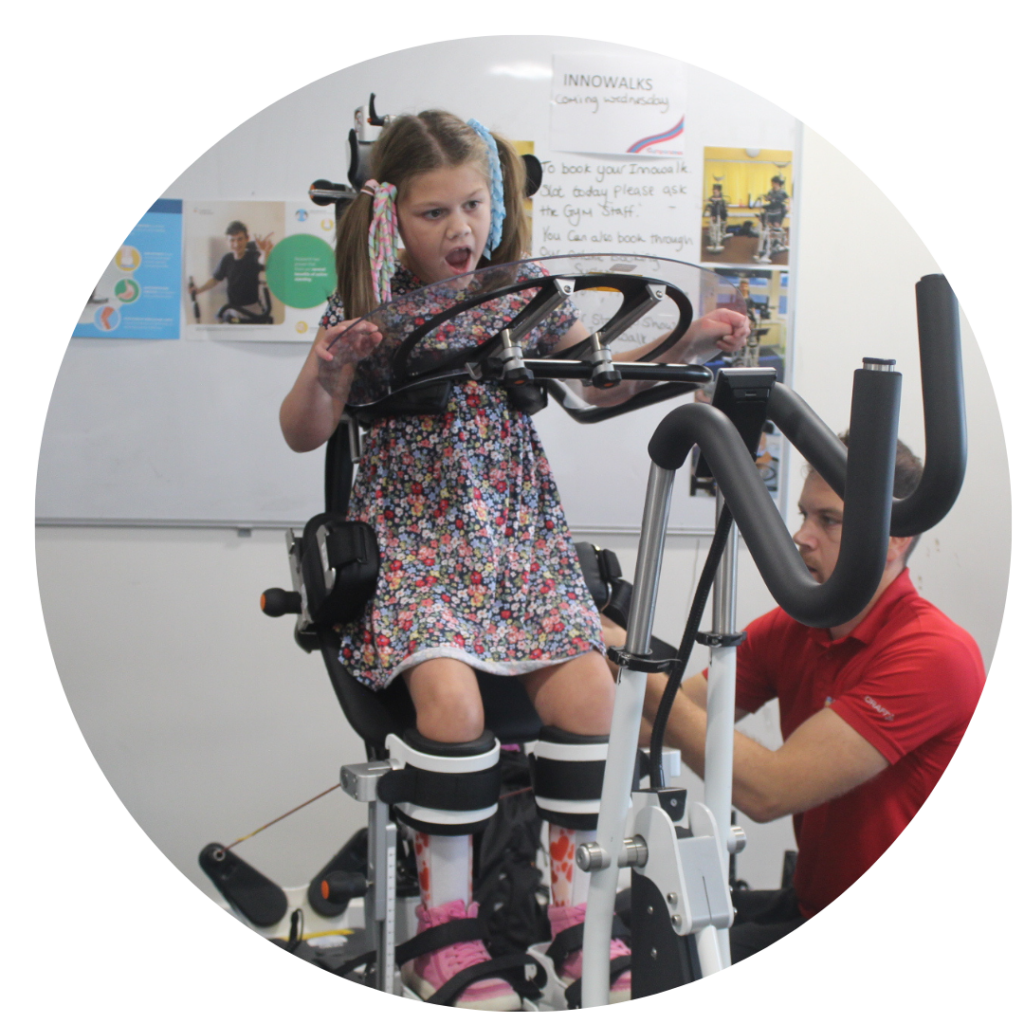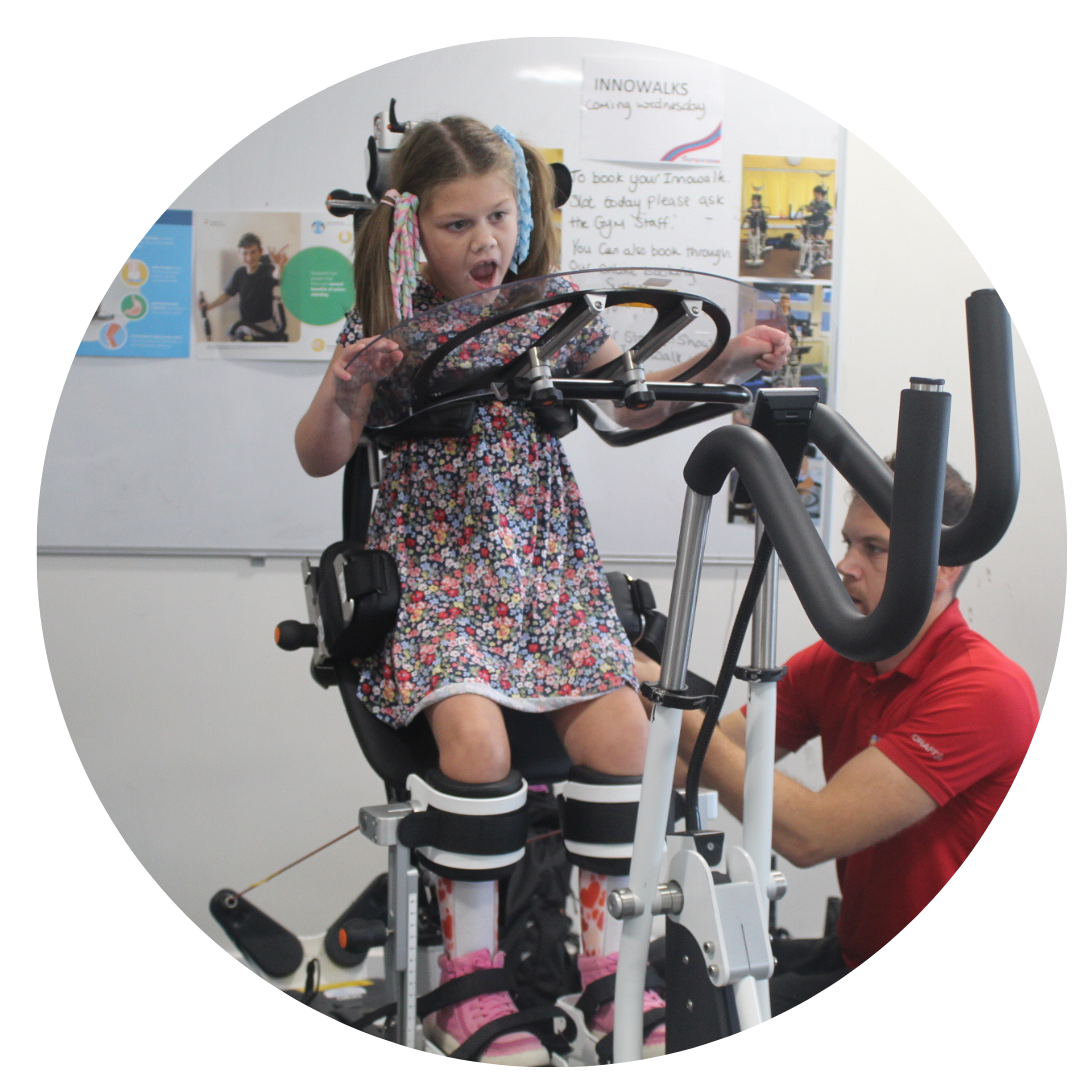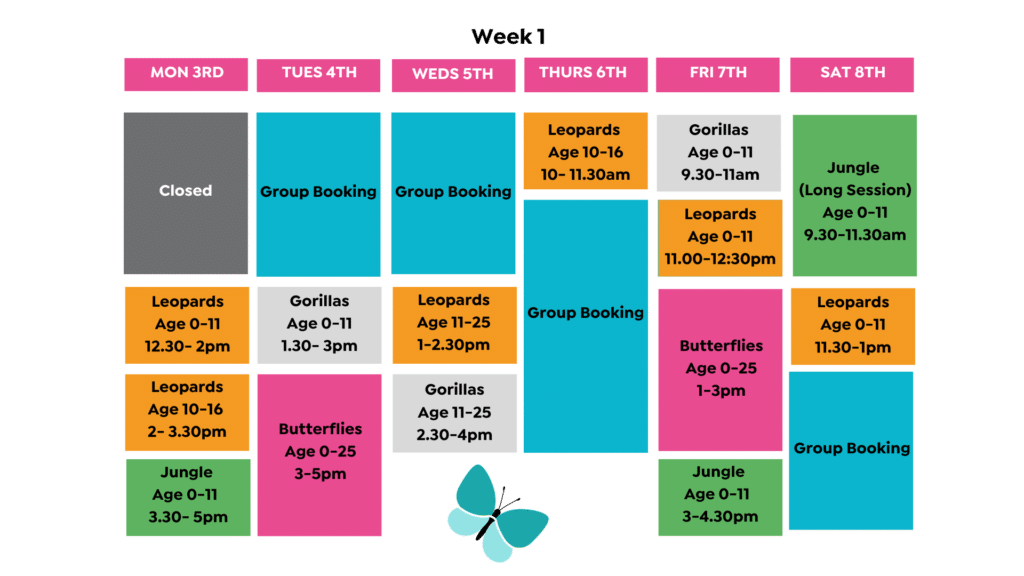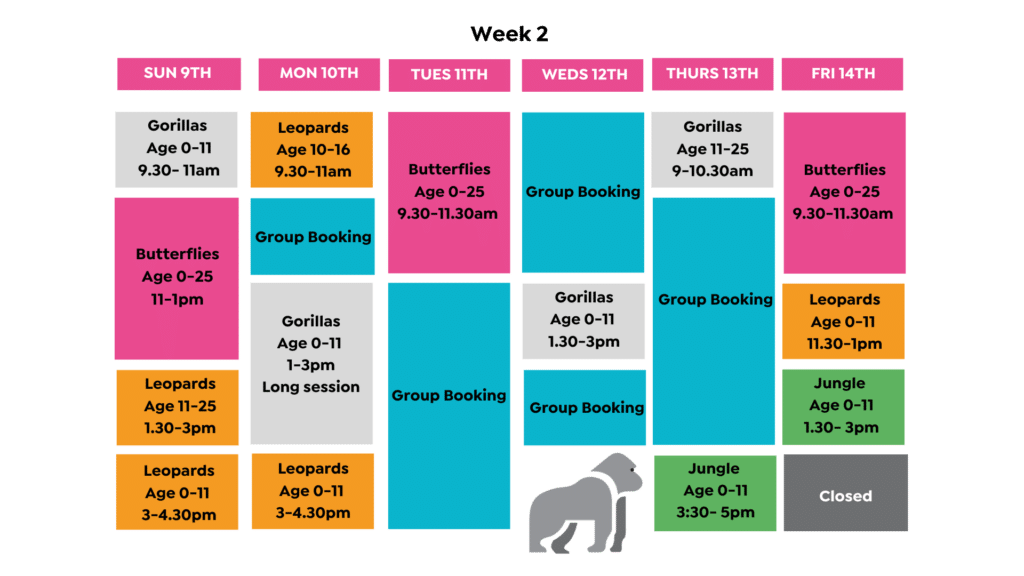 Click on the session you'd like to book.
Looking on mobile? Slide across to view different dates.  Please note there are two timetables to cover all Pop Up dates. 
[table id=1 /]
[table id=3 /]


Watch our instructional video on how to book here
When finding us please type in 'Hempton Lane' into your Satnav rather than the postcode.

We are working with local taxi companies to provide a wheelchair accessible taxi service for those who would not be able to reach us otherwise. Please see our FAQ's section for more details.
Thank you to Sunrise Foundation CIO, John James Bristol Foundation, the Postcode Local Trust and People's Postcode Lottery for supporting our Pop Ups.
"There is a difference between your children being tolerated and celebrated, but here it is so clear they are celebrated."


- Parent from Bristol.