In this blog, Ellie, an interventions lead at a local school in Bath and North East Somerset, shares the positive impact borrowing equipment has had for a group of young people she has been working with.
I've been so lucky to have been a team member at Gympanzees since close to the beginning. I've been working at every Pop Up and travelled with the Roadshow, made cakes, played with my children and their neuro-diverse friend, voted in funding competitions, sung at the gala dinner, and soaked up the joy of watching such a huge range of families and friends feel safe, supported, and happy together. 
I wanted to share this with the young people I work with in my main job as a teacher and the Lending Library has allowed me to do this. I work with young people, mostly aged 11-16, who are too ill to attend their mainstream schools, often due to challenges resulting from late diagnosis of neurodiversity, poor mental health, or conditions such as CFS. I know from my time at Gympanzees the benefits of exploring sensory integration, the way stealthy exercise improves mental health and the positive impact of social interaction even when feeling low or overwhelmed. But other members of staff needed convincing, and the lending library has given me a low-cost way to demonstrate how effective the Gympanzees kit can be. 
I started big and borrowed a rowing machine, a hammock, a trampette and one of the i-joys. Perhaps I should have been bribed our caretakers in advance, but they kindly brought the kit to our base, and I was able, with a minimal amount of bother, to get things up and running. The students had a good laugh making me demonstrate the equipment and they quickly re-named the I-joy the 'giggle machine' which you will understand if you have had a go yourself. It was a breakthrough moment in helping the group bond and such a delight to see them being silly with their anxiety forgotten for a time.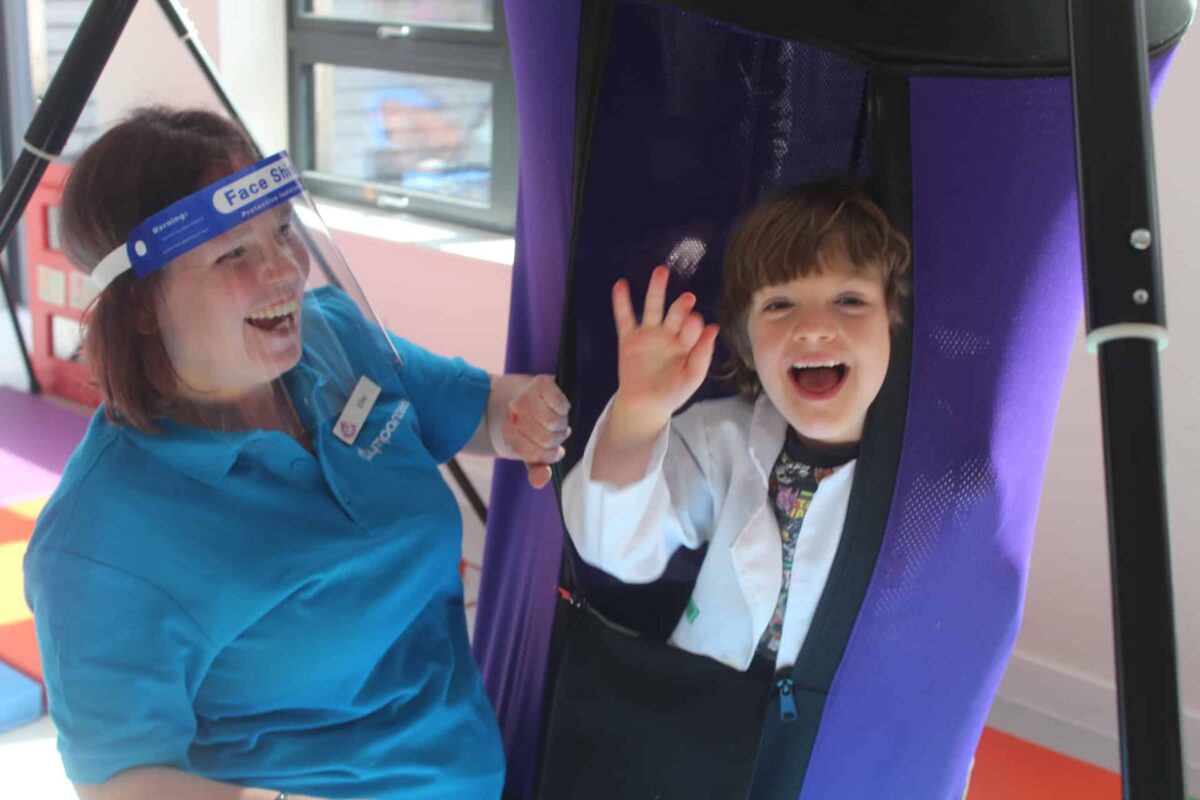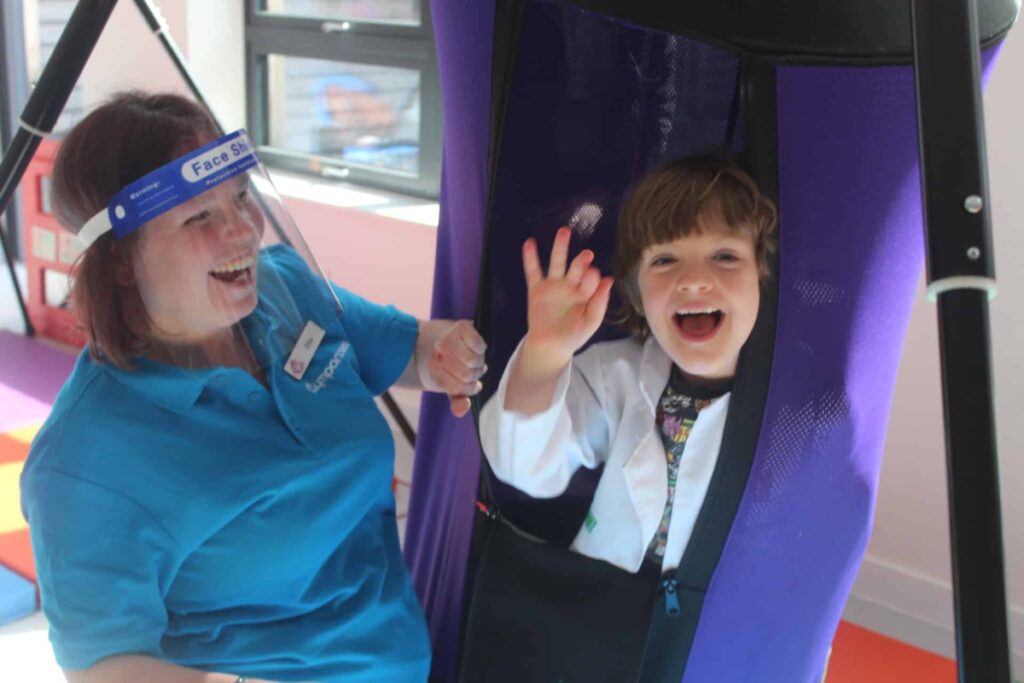 The rowing machine was a hit with some of our more active students but the breakout favourite items over the weeks have been the hammock and an exercise ball. One or two of my students had really struggled with excess energy in lessons and loved throwing the ball, rolling on top and bouncing. I was able to explain to them why they felt so much calmer when they returned to the classroom and I can advise their schools about what we have discovered – making it much more likely that they will reintegrate effectively when they feel well enough.
The hammock and a dark tent we borrowed later have been really great for students stressed by the taxi journey to our base or exhausted from their learning or a period of social interaction. Autistic students have spent time recharging and have been able to come back to learning rather than situations escalating to meltdown. 
Since we trialled these items and were lucky enough to be near enough for delivery, I have convinced managers of the benefits and have bought our own versions for my new sensory room/exercise area. I look forward to sharing what I have learnt back to the mainstream schools these young people return to and hope the inexpensive 'trial' model, where you can borrow kit for a fortnight, might help other schools to become more inclusive and sensory processing aware!