Our 2 main goals are:
1. To put on Pop Up's Easter and Summer each Year
2. To find a location and funding for the main Gympanzees Leisure Centre
Over the next 12 months we need £70,000 to be able to put on the next 2 Pop Up's at Easter and in the Summer holidays and to fund our operating costs in working towards the main centre including registering to become a charity.
Can you join our mission with a donation or by holding your own fundraising event or challenge? Visit our crowdfunding page or contact us for a fundraising pack. 
Could you volunteer for Gympanzees?
At Gympanzees we rely on the generosity of our volunteers. From setting up and helping at the Pop Ups to fundraisers and admin support. If you feel you could help us change the lives of thousands more children and families please contact us at info@Gympanzees.org.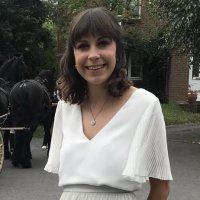 Volunteering at Gympanzees was an incredible way to spend my summer. I spent the whole four weeks at the pop up at Emersons Green Primary School. Throughout each day I worked all over, greeting visitors, showing people around, serving drinks and snacks in the cafe and playing alongside the children and young adults in each of the rooms. I was lucky enough to have the opportunity to meet a wide range of individuals with differing needs and challenges and it was a privilege to be part of something that was doing so much for so many people and their families. I enjoyed talking to the wide range of people who came and it was amazing to see families connecting and sharing the experience. I learnt a huge amount about the conditions and challenges that are faced everyday and I cannot even begin to describe how much of a difference the pop up made to their summer. It was so clear to see what a lifeline they felt they had been given. I hope to be a part of future pop ups as volunteering for Gympanzees gave me so much more than I could ever give them; satisfaction, pride and inspiration. The whole team that worked tirelessly over the four weeks, alongside the many individuals that came to the session left a lasting impression on me.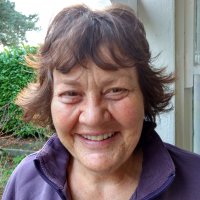 I was helping out in the cafe over the summer and loved it. Having "retired" two years ago I felt directionless and this opportunity has given me the confidence to carry on volunteering.  It has boostedy my confidence.
As a carer of a young adult I was so pleased to see other parents and carers have somewhere to go over the long holiday; somewhere they were safe and the children had opportunities to be themselves and explore and try new experiences. There was nothing like this when my daughter was younger. It is so important to have the space and time and appropriate activities for these young people. I got such good feelings from seeing their happy faces.
To register your interest in volunteering or working with Gympanzees, please contact us and let us know how your skills could help Gympanzees and the 58,000 disabled children local to Bristol