21 Games to Play to Stay Active at Home
Active games are a great way for our children to keep fit and have fun.
Movement can however be challenging for Autistic children. Lots of our children have underlying coordination issues or problems with their proprioceptive and vestibular sensory systems, which can affect their body awareness, balance and confidence around exercise.
Sensory processing issues can make things more difficult. Our child may get upset or distracted if the environment they are exercising in is too noisy say, or has a strong smell, or if there are other children shouting or brushing up against them.
Exercising at home can therefore be a nice option for our children. Being able to choose an activity suited to their preferences can help our child feel more in control (and thus safer). The environment is familiar and they can go at their own pace. It's usually easier to limit distracting or distressing sensory input at home too.
Below we share lots of fun activities we can try at home with our children. Building in success is important, so we should try and choose games that our children are likely find enjoyable, that are matched to their physical abilities.
A positive experience can make the difference between our child wanting to continue and extend the activity, to being discouraged and refusing to engage at all. This is particularly important when our child is prone to anxiety and frustration.
If our child struggles to organise their body, we can help them by demonstrating a movement/activity first so they can see what they are expected to do. We can also offer physical assistance.

Repetition builds confidence levels and skill, so we should encourage our child to repeat an activity several times so it becomes familiar. The more we move, the more we can "feel" our body in space: this helps our child feel safer and increases their chances of success too.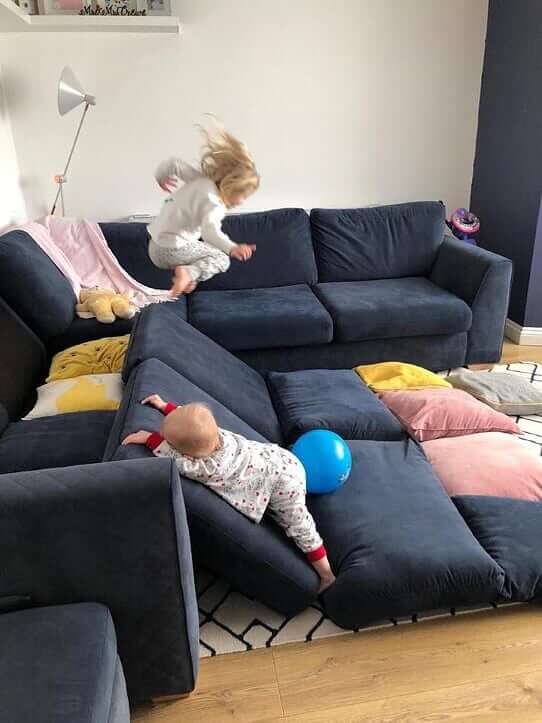 13 Fun Games to Stay Active at Home
8 Excellent "Sports Day" Games To Play
More fun videos suitable for Autistic children
Thank you for visiting Gympanzees' website. All information provided by Gympanzees is of general nature and for educational / entertainment purposes. It is up to you as the parent or family member to judge what is appropriate and safe for your child. No information provided by Gympanzees should replace any professional information and advice that you have been given and speak to your therapist or doctor if you are unsure of anything. Should you use any of the information provided by Gympanzees, you do so at your own risk and hold Gympanzees harmless from any and all losses, liabilities, injuries or damages resulting from any and all claims.