Using Massage to Calm, Relax and Boost Concentration for Children With ADHD
Massage stimulates the touch and body awareness (proprioceptive) systems in a way that is calming and regulating. Slow pressure movements can help our child to regulate their breathing and heart rate without being asked to do this consciously.

Massage can therefore be really useful is our child is het up or over-excited, and needs to chill out or focus on a particular activity. As well as physically calming the body, it promotes secure attachment, releases feel-good hormones and helps our child feel loved and cherished. 
Because many children with ADHD struggle with sleep, a massage can also be really helpful before bed. Adding in other relaxing elements (soft music, calming essential oils, sensory lights) enhances the experience.
The idea of learning to massage can be daunting, but massage doesn't need to be complicated. Here are some useful ideas.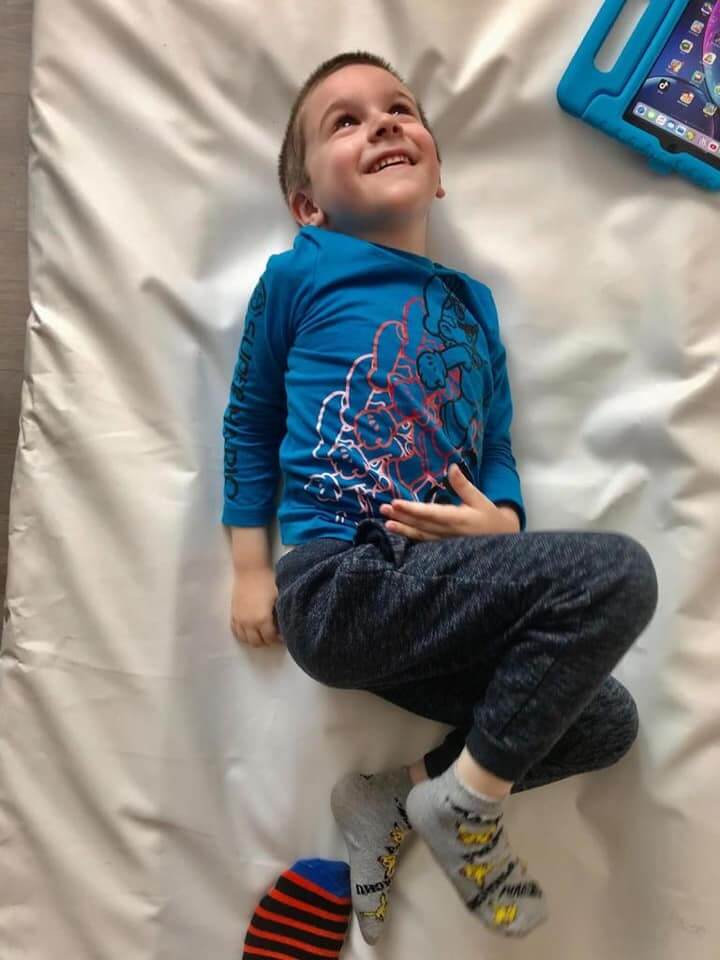 Massage whilst hand washing
Thank you for visiting Gympanzees' website. All information provided by Gympanzees is of general nature and for educational / entertainment purposes. It is up to you as the parent or family member to judge what is appropriate and safe for your child. No information provided by Gympanzees should replace any professional information and advice that you have been given and speak to your therapist or doctor if you are unsure of anything. Should you use any of the information provided by Gympanzees, you do so at your own risk and hold Gympanzees harmless from any and all losses, liabilities, injuries or damages resulting from any and all claims.