20 Games to Have Fun and Stay Active at Home With ADHD
Active games are a great way for children to burn off energy, keep fit and have fun.
Playing active games can be especially good for children with ADHD. Daily exercise is now known to be beneficial for ADHD, boosting our children's brain function and psychological & physical wellbeing. It can also aid sleep, which can be a problem area for our children.
Below, we share twenty fun ideas to try with our children at home. The 'fun factor' and novelty of these active games should be stimulating and motivating to even the most easily-bored children!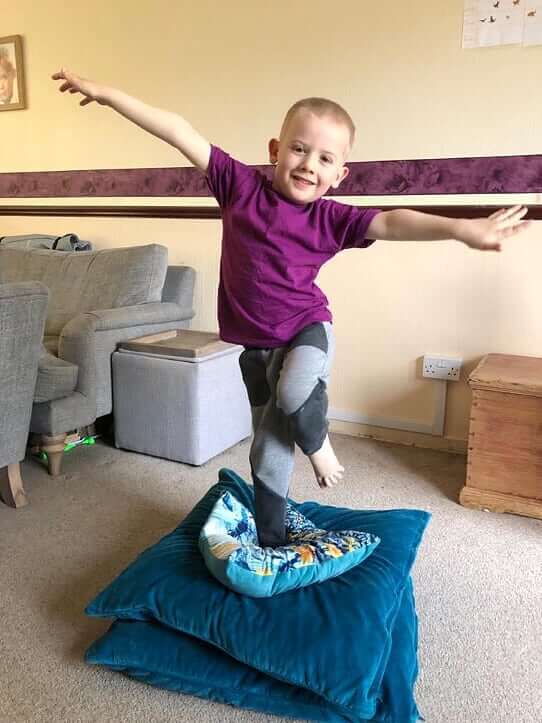 Here are 8 Great Sports Day Exercises to try at Home
Here are 12 Games to Stay Active at Home
Create an obstacle course
Balance board sitting games
Thank you for visiting Gympanzees' website. All information provided by Gympanzees is of general nature and for educational / entertainment purposes. It is up to you as the parent or family member to judge what is appropriate and safe for your child. No information provided by Gympanzees should replace any professional information and advice that you have been given and speak to your therapist or doctor if you are unsure of anything. Should you use any of the information provided by Gympanzees, you do so at your own risk and hold Gympanzees harmless from any and all losses, liabilities, injuries or damages resulting from any and all claims.