Great Ways Music Can Help Children With ADHD
Music can be a powerful tool for emotional and physical development in children.
Making music offers opportunities to improve communication. Our child can express emotion through the noises that they make, and we can practice back and forth exchanges, turn-taking and listening skills by making sounds together.
Using musical instruments can be beneficial physically, improving breathing and fine and gross motor skills. Playing some instruments – for example a drum – offers beneficial proprioceptive feedback.
Music can also help regulate the nervous system. Slow, soft music and sounds are calming and can ease anxiety, while loud, up-tempo music is alerting, which helps an under-stimulated nervous system.
Our child may have emotional responses to certain pieces of music, which can help them develop emotional literacy. They can use it as a tool to help them self-regulate, calm down or express anger or excitement.
Dancing to music is also really fun, and particularly useful to children with ADHD who need to move and burn energy.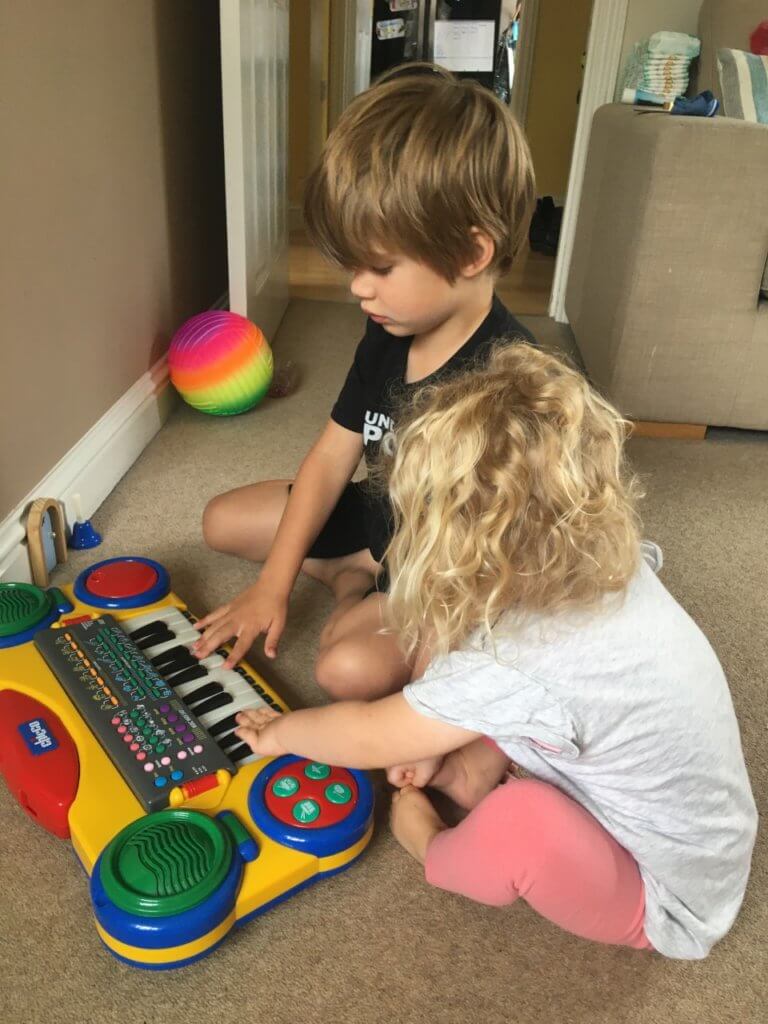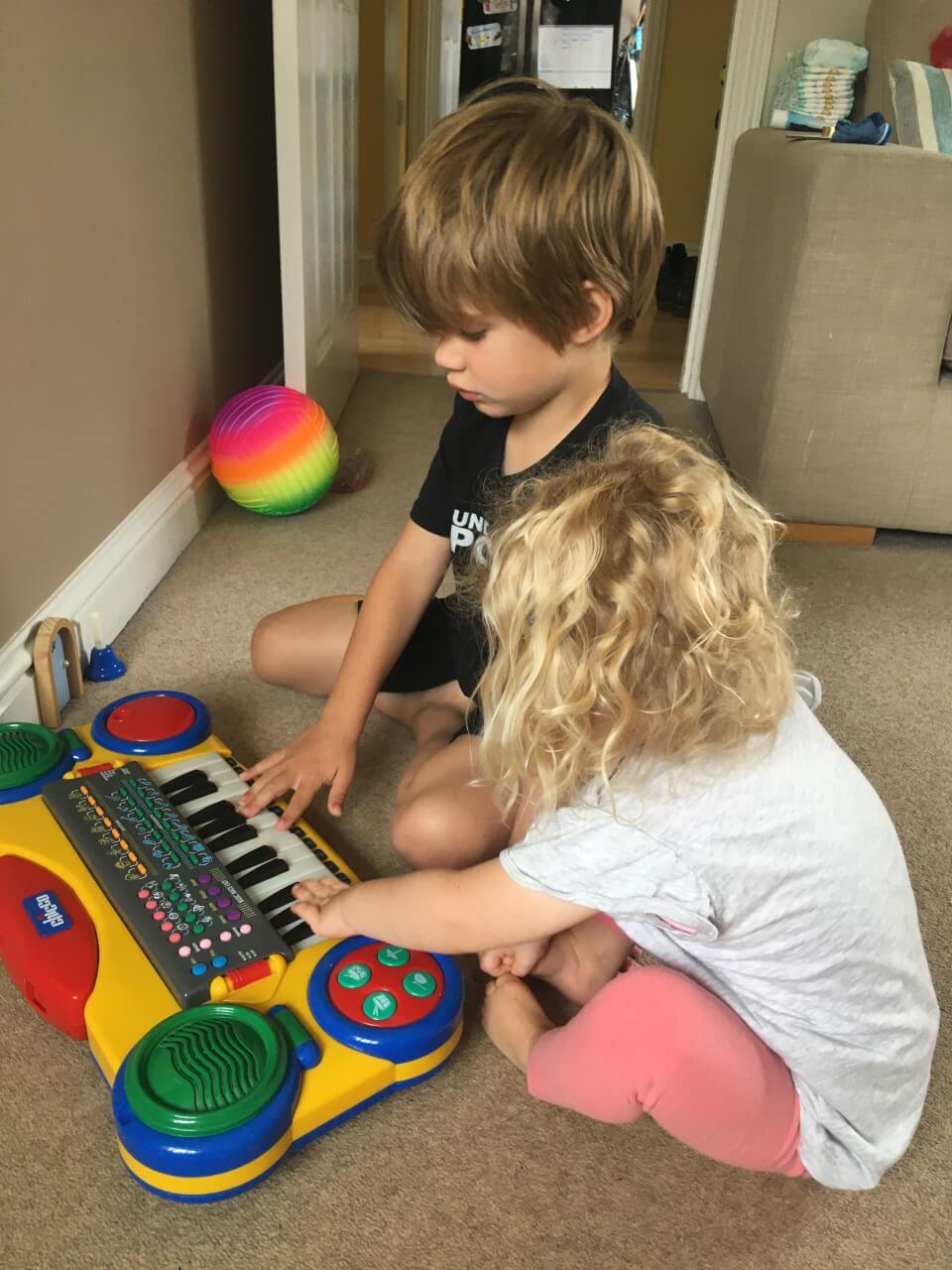 Musical Ideas to try at Home
5 Great Musical Apps to Try
We have found five great musical apps that you can download for your child.
Thank you for visiting Gympanzees' website. All information provided by Gympanzees is of general nature and for educational / entertainment purposes. It is up to you as the parent or family member to judge what is appropriate and safe for your child. No information provided by Gympanzees should replace any professional information and advice that you have been given and speak to your therapist or doctor if you are unsure of anything. Should you use any of the information provided by Gympanzees, you do so at your own risk and hold Gympanzees harmless from any and all losses, liabilities, injuries or damages resulting from any and all claims.