Ahead of Gympanzees 3 Peaks Challenge we spoke to Mike Ashwin from Bristol Wanderers Rugby Club about why the club are supporting Gympanzees, how training is going and what he is most looking forward to.

I first heard about Gympanzees through Bristol Wanderers who have adopted Gympanzees as their charity of the year. Bristol Wanderers are a charity rugby team formed in 2014. Through charity rugby games, sports, golf days and more the team have given themselves a fundraising target of £10k to raise per year.
Gympanzees vision that every disabled child and young person in the UK can enjoy a life filled with exercise, play and friendship resonates with everyone involved at Bristol Wanderers, as we have all made great friends and memories through playing rugby. Giving young children the opportunity to experience what we have all had the privilege to through our careers is important to us.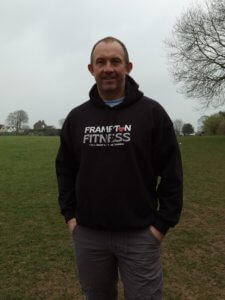 Training for the 3 Peaks Challenge is going ok, but not as good as it should be! Whilst I have been doing a lot of exercise – none of it is that specific to the actual climb! Whilst we were in lockdown going for a walk was the highlight of everyone's day! I would get out most days and always target at least 2 long walks per week. However, now lockdown is over and we are allowed to get out and do things, the appeal just isn't there. I'm hoping to get my motivation back in time for the challenge!
I've had lots of support for the challenge so far, I've had snacks donated from the company I work for, Boundless, to give us that extra energy going up and down the peaks.
I have been doing circuit training 3 or 4 times a week in the morning with some friends before work and two of them are owners of a Bristol food company called the Jolly Hog. Training with people definitely motivates you more and makes you turn up when it would be easier to stay in bed. The lads at the Jolly Hog have also donated 100 scotch eggs for the challenge, again any extra calories and energy will be much needed!
I have two events planned to help me reach my fundraising target, the first is a Whisky night we hold once a year at my local rugby club in Frampton Cotterell. The second is a prosecco brunch, this is something that my wife organises for the wives and girlfriends of Frampton rugby club which always has a great turnout.
I have always been someone who enjoys a challenge and the 3 Peaks has been one of those on my bucket list. In the past, I have run the London Marathon, cycled from Lands End to John O'Groats and completed the Welsh 3 Peaks so this one will be new for me. I have also never climbed Ben Nevis or Scafell Pike so I'm keen to see what they have to offer.
Overall, I'm excited about the challenge and praying for good weather!
Click here to support Mike and Bristol Wanderers with their fundraising for Gympanzees