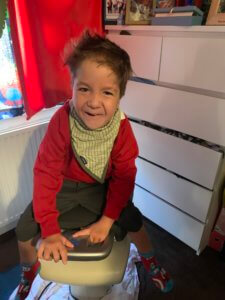 The outbreak of COVID-19 has been a challenging time for so many families and their children. With the cancellation of our Pop-Ups, we needed to find a way to bring therapy, exercise and fun into our family's homes whilst following all government guidelines.  
One of the services we have introduced is our Lending Library, where families can borrow our specialist toys and equipment for free to use in the comfort of their own homes for a 2-week period!  
The support for this service has been amazing and we have been really lucky to receive donations. This means we are continuing to make our Lending Library bigger and better! We have had so much lovely feedback about the benefits that equipment has had for children with disabilities and their whole family!
We spoke to some of our families so you can hear from users what the benefits of the equipment can be!
Tell us a little bit about your child/ren… 
"Max is a happy young boy with many medical needs and learning difficulties. Having toys that meet his needs at home makes his smile even brighter!" 
How has the Lending Library benefited you during lockdown?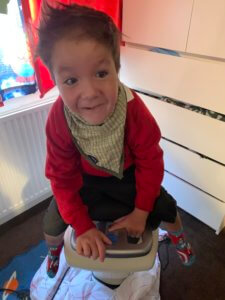 "Due to COVID-19, most of the services have stopped or are very limited. Max was in hospital for 2 weeks after an operation and due to COVID-19, no playrooms were open. So, having the Lending Library toys and equipment to bring into the hospital made Max's stay happier! We've also had lots of fun at home using the IJoy." 
The IJoy is a fun and exciting piece of equipment that also works the core muscles and balance!
Is there anything else you'd like to see? 
"After enjoying the equipment we borrowed, I'd love to have the links on where I can buy the equipment that we have tried out so I can purchase some of it myself!" 
To get lending, go to https://lendinglibrary.gympanzees.org and create a free account!