Lauren Chiren, CEO of Women of a Certain Stage, is taking on Gympanzees Three Peaks Challenge this weekend. She spoke to us about her motivation, how training is going and why Gympanzees work is close to her heart.
When I heard Stephanie Wheen, tell the story behind why she set up and became CEO of Gympanzees, I was immediately hooked on learning more.
The story really tugged on my heartstrings.
15 years ago, almost to the day, I had a six-month scan. Without saying anything, the radiotherapist walked out of the room, face neutral. Three hours later I was told there were serious complications with my pregnancy and offered a termination. My options were incredibly limited; terminate, close my eyes and ears and carry on, knowing my child might need 24/7 care, or have an amniocentesis to find out what, if any, genetic disorders my unborn child may have.
My son was born early at eight months and went into NICU. He was under five consultants and there was no certainty around how he would develop. Multiple appointments, consultants and hospital stays later, I had heard 'we don't know' and 'there's nothing else we can do, you should go home and enjoy the time you have together.'
So far, I can report, so good.
My now 14 year old is a beautiful young man. A typical teen in many ways, yet at nearly 6', towering over me and keeping me on my toes. Yes, he has life-long medical needs, but nothing you'd notice if you met him. He's funny & bright & doing everything I was told he wouldn't be able to do.
I'm forever grateful to Bristol Royal Hospital for Children; the consultants, nurses, psychologists, anaesthetists, the radiotherapists (never my favourite appointments), the registrars & play specialists, the receptionists for when I didn't know where we were meant to be, the tea ladies & shop staff, the cleaners, and the other parents… I owe my sanity to you all!
My son is growing up in mainstream school and plays contact sport… all the things he wasn't anticipated to do. That's why taking on the 3 Peaks Challenge for Gympanzees to raise funds for a badly needed facility for families whose children can't mix & play 'normally'.
I'm enjoying training for the challenge. It's fun to meet new people and go out on our training walks. After a year of lockdown, it's great to have the Three Peaks as a focus. My legs are coping fine, but my lungs are definitely being challenged with all the inclines I have been tackling!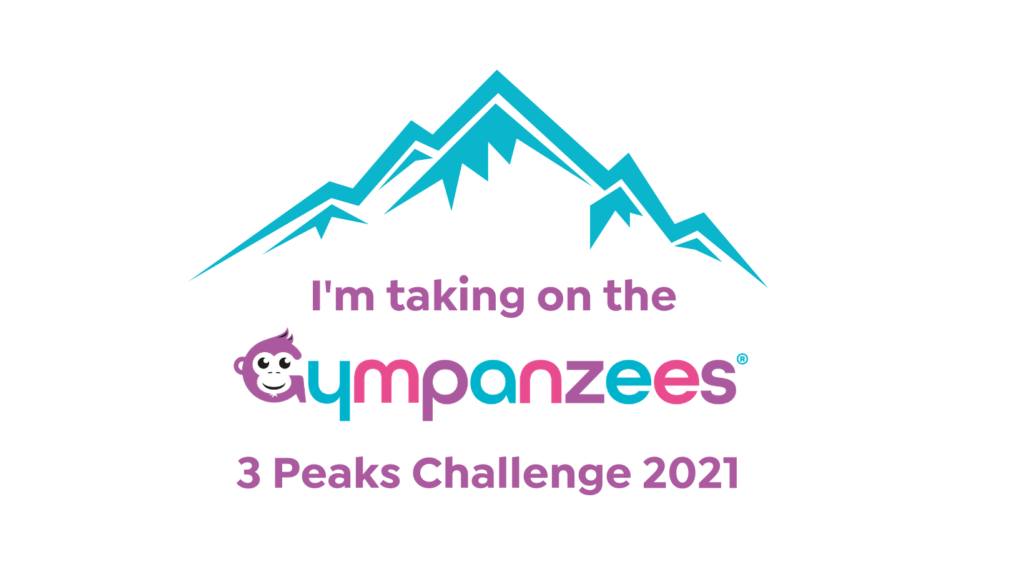 I'm just shy of quadrupling my fundraising target!! I'm hoping that I can smash it and raise over £2000!
Everyone has been incredibly generous and I have had some incredible anonymous donations too. This is fabulous, but I'm naturally curious and I'd love to thank everyone who has contributed (if you are one of my wonderful supporters: Thank YOU!)
I grew up in Scotland and regularly spent time in the mountains. I am super excited to just be outdoors with an incredible group of people, taking on a challenge that frankly, I will be happy to complete, let alone do in 24 hours!
Support Lauren with her fundraising for Gympanzees here: https://www.justgiving.com/fundraising/lauren-chiren1