The facility will be the first of its kind in the UK and will provide an outlet for the 66,000 children and young people with disabilities living within an hour of Bristol. Project Home, a campaign run by Gympanzees, will see the inclusive and accessible state of the art facility opening in 2023.
The Gympanzees facility will offer fitness, fun and friendship in a safe, welcoming, and non-judgmental environment for children and young people (0-25yrs) with sensory, physical, learning difficulties, SEN and any mild to profound disability.
This world-class space will be an innovative approach to tackling isolation and inactivity in disabled children. 77% of disabled children cannot access regular leisure facilities, so can't play, exercise, or socialise in the same ways as their peers. They are also twice as likely to be lonely compared to their non-disabled peers. 72% of parents with a disabled child suffer mental health issues because of isolation.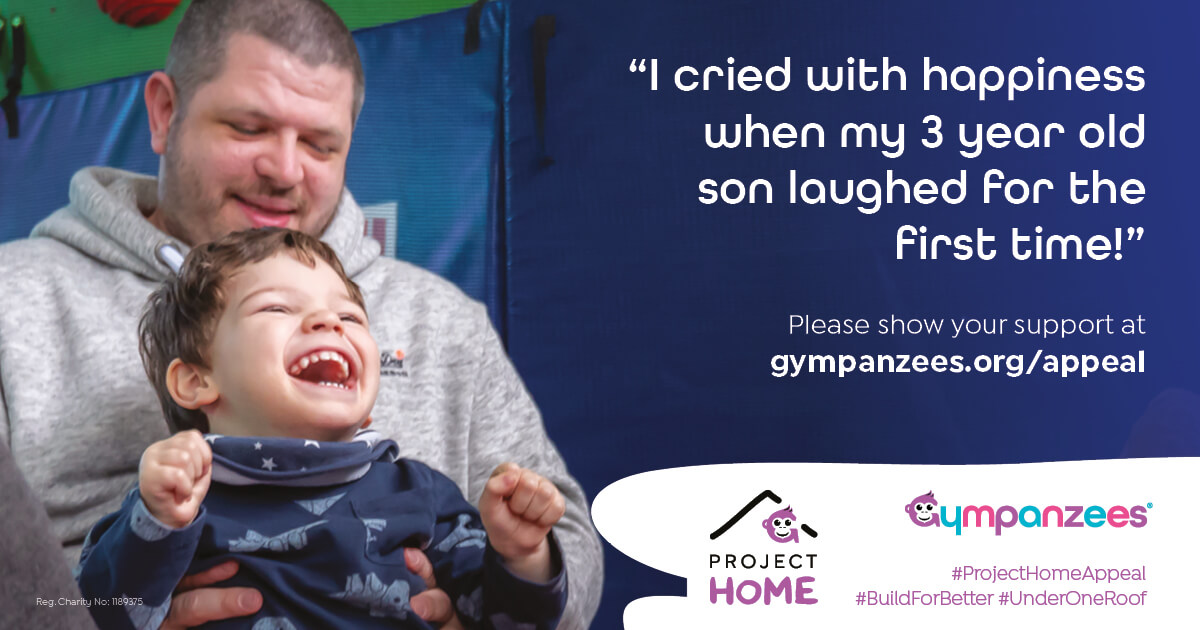 The centre will be unique in its disability-led approach. It will be designed to cater for disabilities first but will also be an inclusive space for everyone, including non-disabled siblings and others. It will be open seven days a week and have a host of activity rooms (such as music, trampoline, sensory and soft play), a specialist gym, accessible playgrounds, exercise suites, therapy rooms and a community cafe.
Gympanzees need to raise £2.2 million which will secure a building and fill it with specialist rooms and amazing inclusive sensory and exercise equipment. 
Emma Louise, a parent from Locking, North Somerset, said:

"Having a permanent Gympanzees facility would give us a sense of belonging. Our daughter is a full-time wheelchair user, our local park is inaccessible, she can't walk, which creates a lot of barriers to play, fun, and exercise. I can't imagine what it feels like for her to go outside and not be able to join in."

"To have a place where all children are celebrated because of their abilities and for her to be able to play with other children with different needs and disabilities, where everyone feels welcome and safe – it would be huge for us. There is nothing like it in the UK."

Gympanzees CEO and Founder Stephanie Wheen said:

"We are delighted to enter this exciting stage in our plans to build a permanent facility in Bristol. Families crucially deserve more than temporary; they need a place they can trust and rely upon all year round that supports all their health and well-being needs, helps reduce their isolation and provides unrivalled opportunities for them to make family memories."

"We've received huge amounts of support and proven our concept with our equipment lending library, online resources and temporary pop-up events, which have seen 8,000 visitors over 58 days, with some families travelling over five hours for a 1.5-hour session."

"The response to our plans has been fantastic and we are incredibly excited to enter this new stage and take our families and supporters with us on this new journey."