Low Tone and Hypotonia - Therapy Tips and Tricks to help your Child​
Watch our Zoom Webinar with Gympanzees CEO and Founder and Physiotherapist Stephanie Wheen.
Learn more about Low Tone and how manage it at home with your child. Some identifiable symptoms of Low Tone include floppiness when you try to move your child's arms and legs or try to pick them up, finding it difficult to move or when they move it looks like a big effort or your child has a weak neck or body and struggles to keep upright.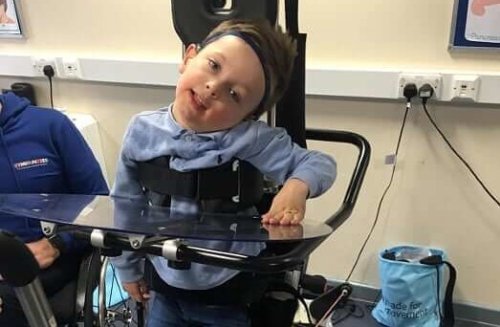 Low Tone and Hypotonia in Children - Therapy Tips and Information for you to try at Home
"How knowledgable Stephanie was and how she presented the information, very easy to follow and understand. Extremely beneficial and very helpful for the development of our daughter and exercises and advice that could be acted upon immediately."
Stephanie Wheen
Stephanie is a physiotherapist with 18 years experience of working with children and young people with disabilities. She has also has a brother with a disability so knows the disability world as well as child health and how to help these children through exercise. She is specialised in working with children with Cerebral Palsy having done extensive post grad training in Cerebral Palsy and in Sensory Integration. She has been running her successful physio practice, Wheen Physio for Children, in Bristol since 2012 and founded Gympanzees in 2016 to meet the growing demand for therapy and exercise in the community.
Thank you for visiting Gympanzees' website. All information provided by Gympanzees is of general nature and for educational / entertainment purposes. It is up to you as the parent or family member to judge what is appropriate and safe for your child. No information provided by Gympanzees should replace any professional information and advice that you have been given and speak to your therapist or doctor if you are unsure of anything. Should you use any of the information provided by Gympanzees, you do so at your own risk and hold Gympanzees harmless from any and all losses, liabilities, injuries or damages resulting from any and all claims.