14 Great Apps for Developing Fine Motor Skills in Children With Down Syndrome
Fine motor skills can be challenging for children with DS as they are often so flexible in their fingers and can have low tone (floppiness) in their hands.
If our child enjoys screen time, we can choose apps that help them develop their skills while they play. Below we share 14 favourites for working fine motor skills.
To get the most out these apps, it's worth giving our child's hands and fingertips a squeeze and a rub first. This will wake up their muscles and make them more aware of their fingers before they play.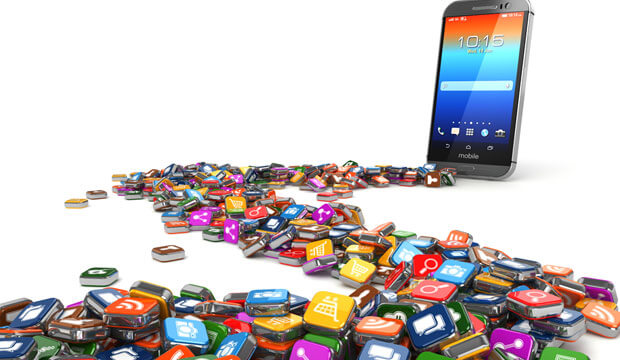 For those with minimal fine motor skills: 
Sensory Light box or Sensory Soundbox (£2.99 each). Just a touch on the screen produces a wide variety of sounds and noises. As you move your fingers/ hand the noises change. Vey calming or stimulating, depending on the setting and wonderful feedback for cause and effect.

Fluidity HD (free – for apple devices only) – beautiful flowing colours controlled by any touch on the screen.

Baby's Musical hands (free – for apple and android)- musical and colourful app – any touch will play a piano sound.

Finger paint (free for apple and android) – opportunity to paint with different colours and sound effects.
For those with some fine motor skills: 
Duck Duck Moose nursery rhymes series.(free on apple and android)  These are a series of apps with entertaining and often surprising cause and effect options which can keep your younger child (and you) entertained for ages. We particularly like Itzy Bitsy HD, Old Mac HD and Trucks HD. Some fine motor control helps but this can also be played with little fine motor control. 

Dr Panda series (Apple and Android, vary from free to up to £3.99) has some lovely options with simple yet entertaining games for young children. We enjoy Dr Panda Restaurant, Hospital, Beauty Salon and Daycare. A pointing finger is needed for this and it is a lovely way to help improve pointing finger accuracy without being too demanding of perfection. 
To work your finger control further try: 
Busy Things (from free to £1.99 for game or bundle of games. Apple and Android) – zany, educational games of all levels (Shape Up is the easiest, building by dragging pieces) 

Toca Boca (from free to £3.99 per game – Apple and Android) – fabulously fun and well animated games for varying degrees of fine motor control. We love: Robot Lab (fairly easy), Pet Doctor, Hair Salon (especially the version when you use your own face!), Toca Cars, Paint my Wings (easy) 

Whizzy Kids and Whizzy Kids Two (Free – Apple and Android) – simple and fun finger control games, matching activities 

My First…Puzzles (£1.99) –  Puzzles with 4 pieces each is easy and accessible 

Tiny Hands- Sorting Puzzle and Sorting 2 and 3 (Free with in app purchases through to £4.99 for bundle. Apple and Android) are good for pushing items into categories (nice presentation) 
More advanced finger control games:
Letter School- (subscription after 'lite' version – for Apple and Android) fabulous interactive and engaging way to learn letter and number formation (printed, not cursive letters).

Dexteria Jr- (£3.99 – just for apple devices) simple shape tracing, finger placement accuracy (fun squishing game!) and finger to thumb pinch 

Dexteria- (£5.99 – apple and android devices) Typing-related finger placement and sequencing, pinching and writing and tracing (tricky) 
Thank you for visiting Gympanzees' website. All information provided by Gympanzees is of general nature and for educational / entertainment purposes. It is up to you as the parent or family member to judge what is appropriate and safe for your child. No information provided by Gympanzees should replace any professional information and advice that you have been given and speak to your therapist or doctor if you are unsure of anything. Should you use any of the information provided by Gympanzees, you do so at your own risk and hold Gympanzees harmless from any and all losses, liabilities, injuries or damages resulting from any and all claims.