11 Sports to Play at Home for Children with a Developmental Delay
Sport is a great way to get exercise. As well as improving strength and stamina, sport is known to boost confidence and self-esteem. It's also lots of fun!
Many children with Developmental Delay struggle with higher level physical activities that require more coordination and dexterity. Because of this, they may be inclined to shy away from sports.
Participating in fun sports-related activities from a young age is a great way for our child to build their skills, coordination and their confidence. This will also make them more likely to engage with exercise as they grow. 
Below we share whole host of sporty ideas we can try with our child at home. They are best for children who are walking, though some can be played sitting. Some games can be played with several children present (great if siblings want to get involved!). However, many can be played one on one with our child, or just with our child playing alone.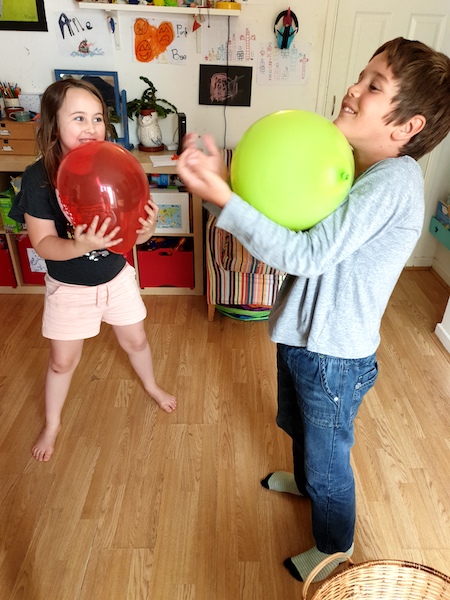 Here are some great indoor sports and activity ideas to try at home with your child
Here are a selection of suitable videos
Thank you for visiting Gympanzees' website. All information provided by Gympanzees is of general nature and for educational / entertainment purposes. It is up to you as the parent or family member to judge what is appropriate and safe for your child. No information provided by Gympanzees should replace any professional information and advice that you have been given and speak to your therapist or doctor if you are unsure of anything. Should you use any of the information provided by Gympanzees, you do so at your own risk and hold Gympanzees harmless from any and all losses, liabilities, injuries or damages resulting from any and all claims.