29 Games for Children Who Are Mobile on the Floor to Develop Gross Motor Skills
These activities are for those who are mobile on the floor (rolling, crawling or walking on their knees) or who are taking initial steps.
Many of our children are not as active as their peers. Gross motor skills develop and get refined with practice so any opportunity for activity is helping your child in their physical development. Games and activities also improves strength, stamina, endurance, stability and mobility.
Cognitive skills which are practiced include motor planning, problem solving and bilateral integration (using the 2 sides of the body and brain together).
Social skills include turn taking, team work, cooperation and verbal and non-verbal communication skills.
Most of all there are loads of opportunities for fun!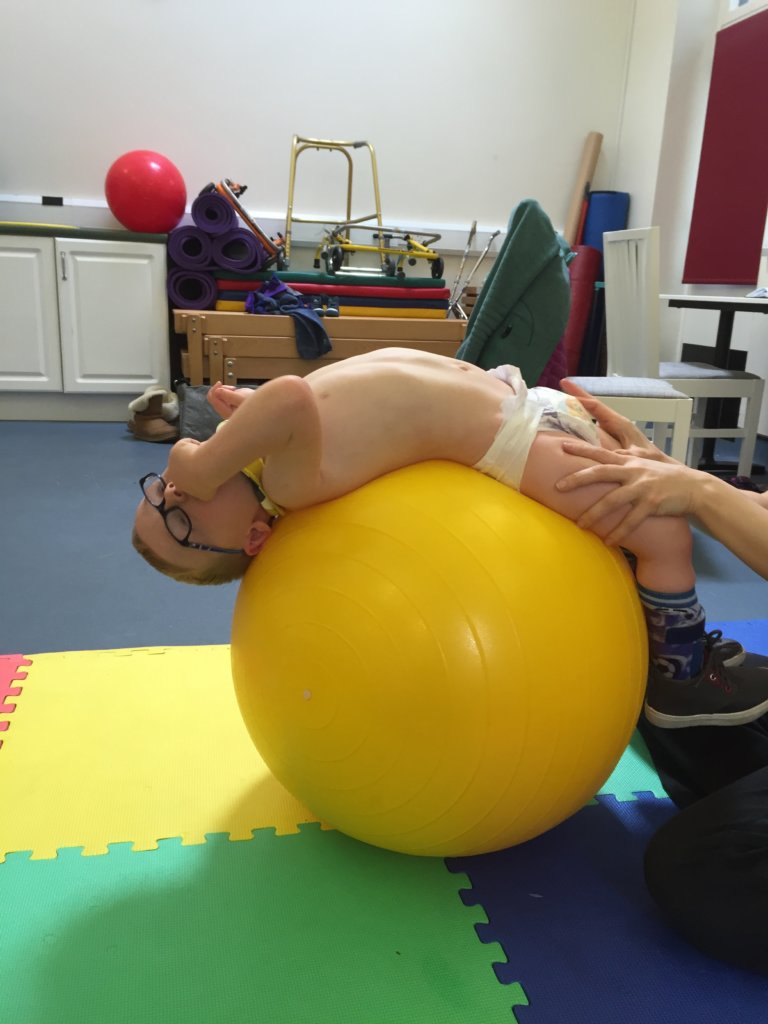 Exercise can help to maintain or increase muscle length through active stretch – keeping ranges of motion in the joints and enabling better gross motor skills and thus improved function and independence. 

Improves strength which leads to better gross motor skills and more independent living 

Improves sleep which is very often a problem for our children with physical difficulties 

Reduces constipation – as the body moves the muscles in the stomach contracts and helps move stomach contents to help with painful trapped wind and constipation 

Protects joints by increasing muscle strength which takes the pressure off those joints. This can reduce or prevent pain in joints.

The pull of muscles and bearing weight through the bones both increase bone density – reducing the risk of fractures 

Exercise can reduce fatigue and improve exercise tolerance, so improving function and independence in every day tasks.  
We all have a different level that we start from with exercise, so it may be that your child gets a good workout just by rolling or crawling over objects. Start where they can be successful and where they are working hard.
As with all exercise, doing a little more than they are used to doing is the way to get fitter and stronger. If we do the same every day we will not change our strength or fitness so always try and progress the number of repetitions or attempts that your child makes. Go down this sequence and find the level that suits your child and make your way down the progressions.
If they have increased tone or muscle tightness and are specifically using their arms or legs for an activity, give that limb a stretch before the game/ activity so they have the best ranges of motion so they can move as well as possible.
Here are 10 great indoor sports ideas to try at home with your child
Using balloons, crumpled paper or a pair of socks, you can make your ball sports more home friendly. 
The activities are suitable for children who are mobile on the floor.
Here are 7 great indoor activities to try at home with your child.
5 Sports Day Games to Recreate at Home
Here are 7 great ball games to try at home.
Thank you for visiting Gympanzees' website. All information provided by Gympanzees is of general nature and for educational / entertainment purposes. It is up to you as the parent or family member to judge what is appropriate and safe for your child. No information provided by Gympanzees should replace any professional information and advice that you have been given and speak to your therapist or doctor if you are unsure of anything. Should you use any of the information provided by Gympanzees, you do so at your own risk and hold Gympanzees harmless from any and all losses, liabilities, injuries or damages resulting from any and all claims.