As a member of the Gympanzees team and parent of a child with a disability, we asked the wonderful Leila to write a guest blog on her experiences with Gympanzees and what a permanent facility would mean to them as a family.
We first heard of Gympanzees in 2018, as a lot of excitement rushed in within the parent-carer community. Everyone, or at least everyone I knew, talked about this new accessible leisure place called Gympanzees. So, we went, and T enjoyed it very much. They had it all – sensory room, soft play and specialist gym equipment. It was very surreal and incredible to be somewhere where "unusual" behaviour wasn't stared at or frowned upon. There was also changing facility, not just a baby changing table but a proper changing table with a hoist and everything you might need to change your child when they aren't a baby anymore.
Fast forward to 2020, and a lot happened and changed, especially during the pandemic, which hit most of us hard. Our respite services were put on hold until the unforeseeable future and we were stuck in shielding. What a shock to the system!
One evening, I was scrolling through Facebook, I saw a post that Gympanzees were giving out some of their equipment to use at home, and I didn't hesitate to reserve something. It was like a beacon of light in the darkness. Later it became a big part of our lives – the Lending Library, which is a fantastic resource for parents and carers of disabled children and, of course, for children themselves!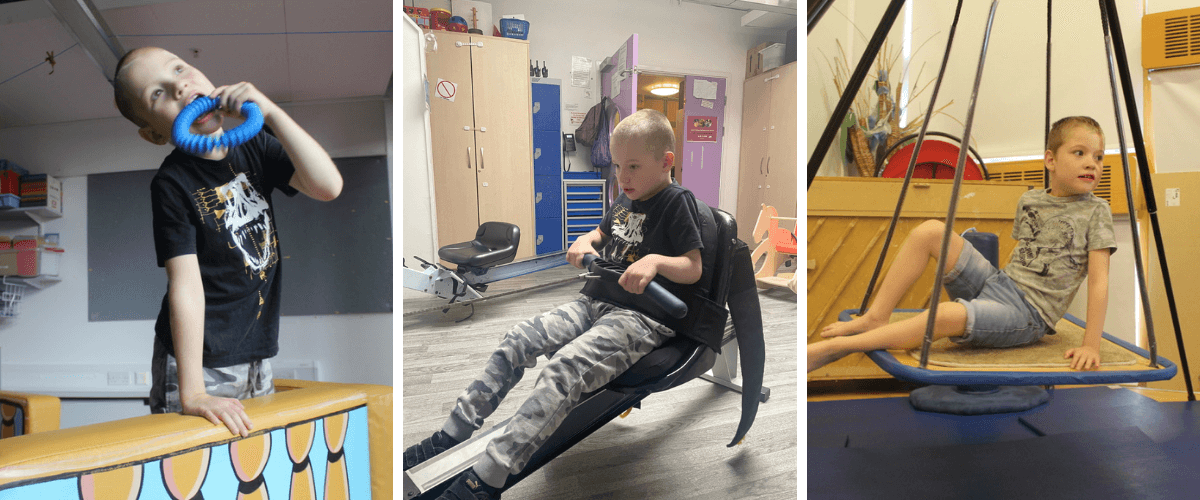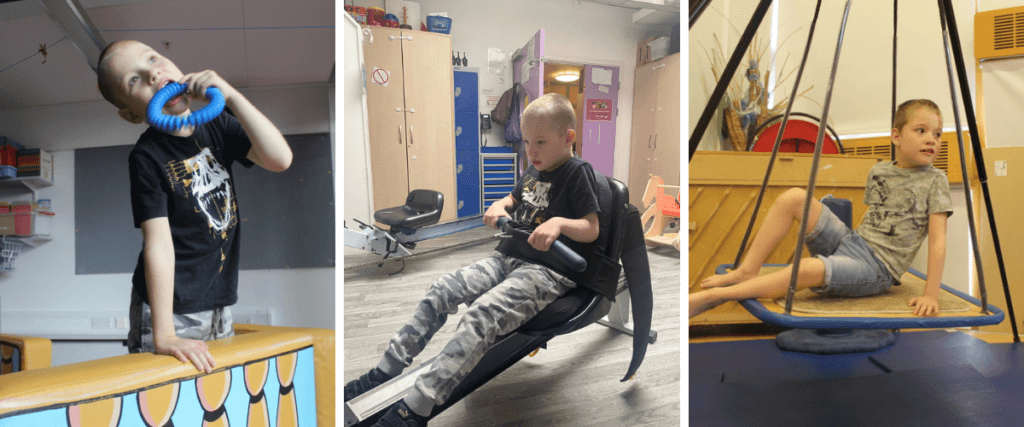 Then in 2021, Gympanzees strikes again! They went on the road! A smaller version of their Pop Ups in various locations! To say I was excited to book sessions for T is an understatement! We went to 3 sessions, and all were such a great success!
It is fully inclusive, fully adapted. Everything is thought through with disabled children in mind. You can feel all this positive energy from people who work there — dedicated to their core and committed to bringing the best possible play and exercise facility to children like T where they can be themselves without being judged or starred at.
We heard that Gympanzees plan to open a permanent facility like their Pop Ups/Roadshows but bigger and better – it means a great deal to us as a family. There isn't anything like it out there yet. Children with disabilities having their own space, where EVERYTHING is catered to meet their needs, however, complex it might be!
This, and I won't be scared to use this word, REVOLUTIONARY facility will change so many lives for the better! And I can't wait to see it and let T be the judge!
I am genuinely grateful for Gympanzees in our lives, and we are looking forward to our next Pop Up session in the Spring.
You can find out more about Gympanzees #ProjectHomeAppeal here