Launching our Project Home Appeal, we were looking for an artist who could help us capture the essence of what a permanent Gympanzees centre would feel like for our young visitors and their families. Then along came Sam Church Illustration….
We spoke to Sam about his experience visiting Gympanzees and how it helped develop his concept.
A bit about me
I've been an illustrator in Bristol for 20 years, alongside writing, live scribing/graphic recording, and creating animated films. You can say what I love to do is simply find ways to tell people's stories. This is probably why when I got the call from Gympanzees, I was so eager to help with their Project Home Appeal.
When I first heard of Gympanzees and their plans for a permanent leisure facility for children and young people with disabilities, my initial reaction was, 'oh, that would be something nice to have. After visiting their Roadshow, I instantly got that this wasn't just something 'nice' to have – it was needed!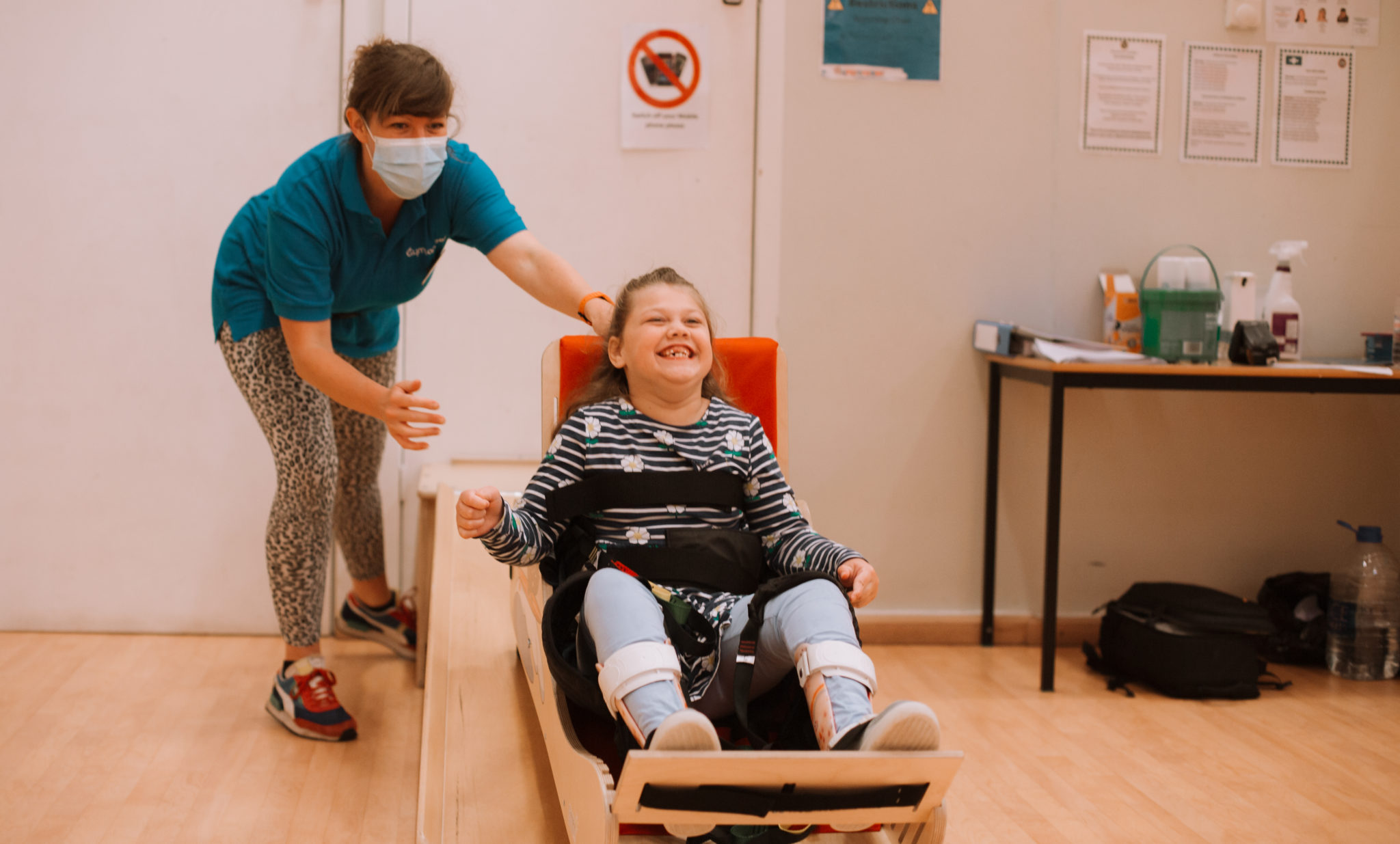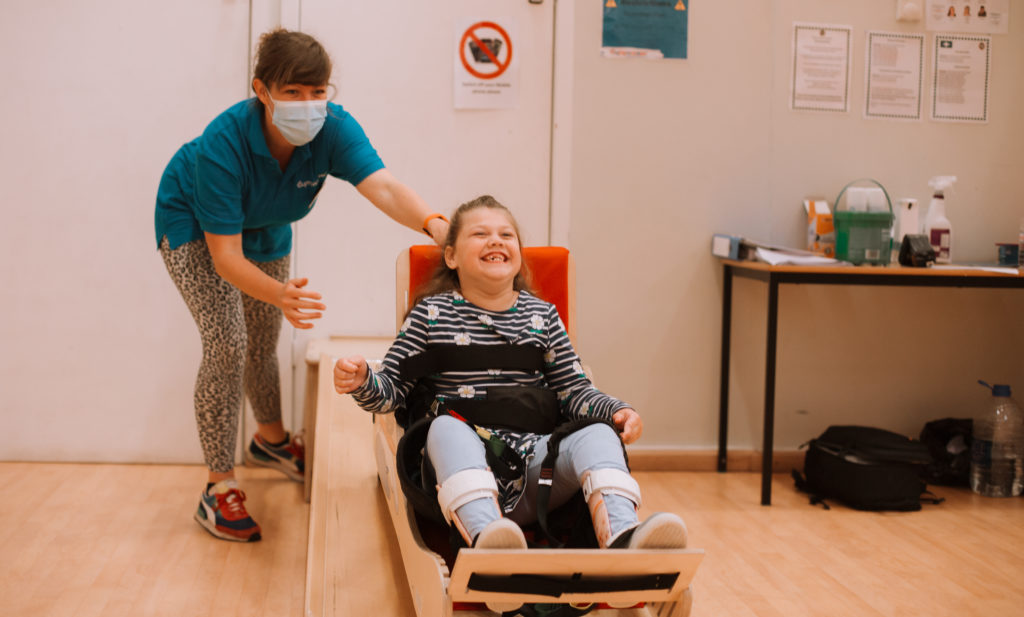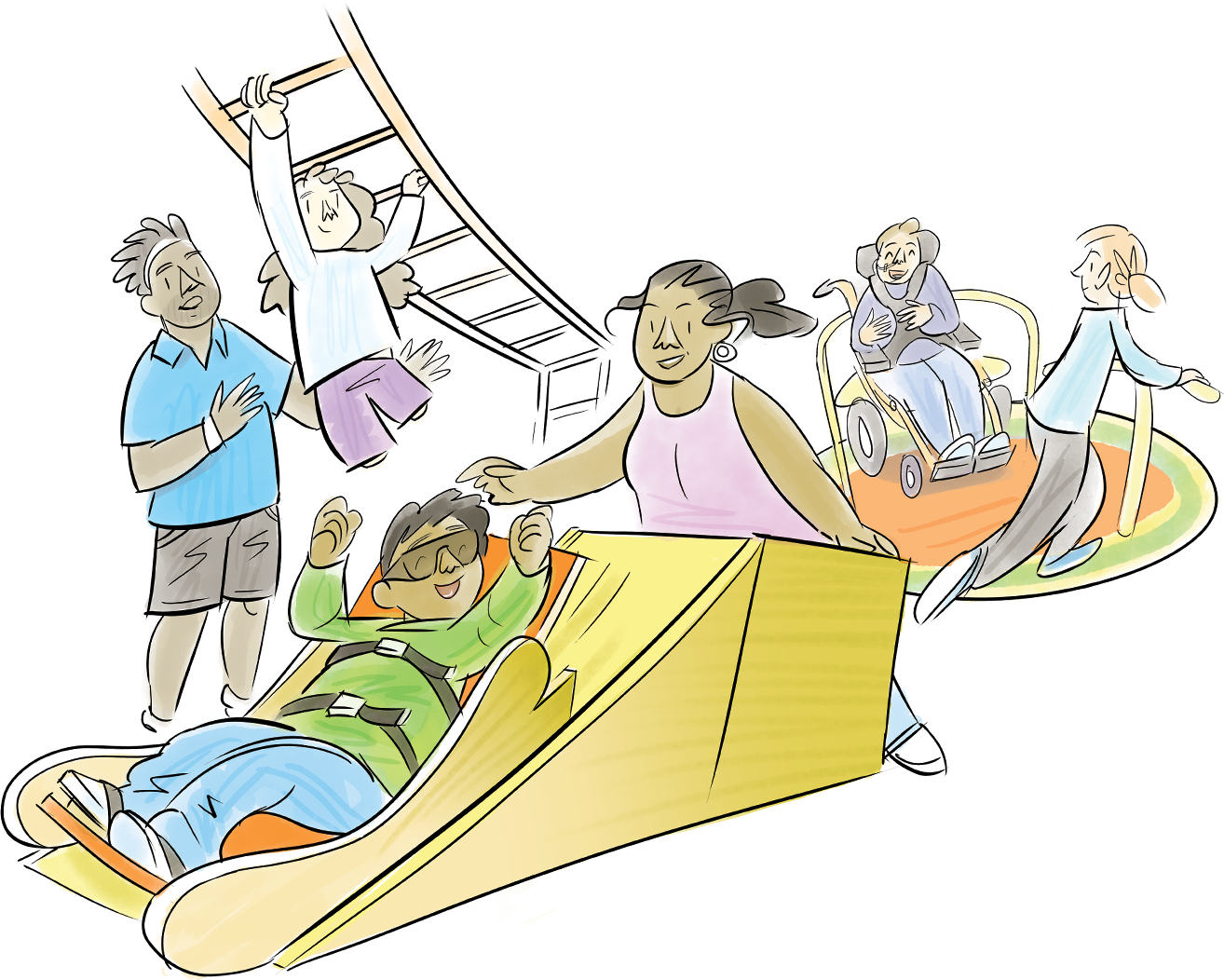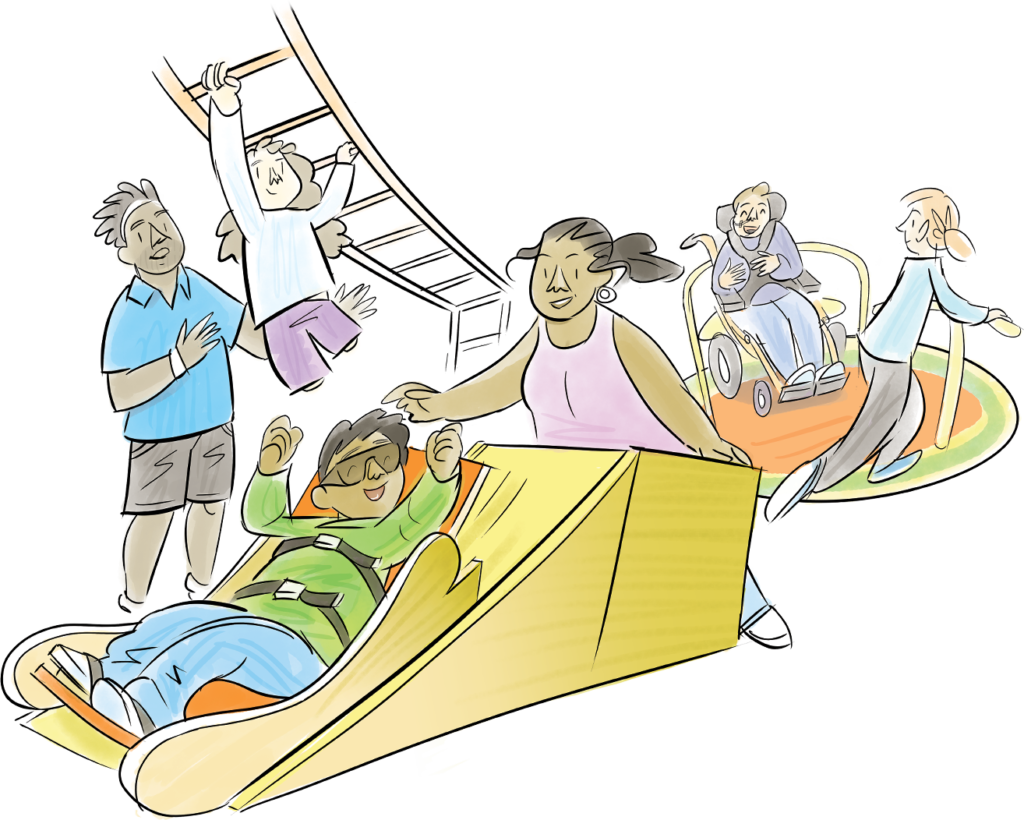 Visiting Gympanzees for the first time
I met Steph, Gympanzees Founder and CEO, and her team, and they showed me around their temporary set-up in a local school. I saw the different rooms on offer, the exercise stuff, the active sensory room, the swings, the play equipment, hoists (they even let me have a go in one!). They explained why it's key to have them everywhere… it was at that point lightbulbs kept pinging in my head. It made me realise what a mission it is for families to access facilities scattered all over town, some miles away from them, or only open on certain days and subject to cuts. It made me think about so many leisure activities that I take for granted that are off-limits for so many disabled kids for various reasons and the knock-on that has not just for parents but siblings too. Apart from anything, it's hard wanting to play with your brother or sister but not being able to. By the end of that day, I completely got why having all this stuff in one place is such a good idea.
I think anyone who meets Steph knows straight away that she knows what she's talking about and is incredibly passionate about making the Gympanzees vision a reality. All the Gympanzees crew were lovely, and it seemed like everyone there, staff and families, were friends.
The last room I went into was the calm sensory room. That's basically a darkened room with lots of gentle interactive lighting where kids can chill out. Everyone looked so happy quietly chatting, playing, relaxing- it felt like this oasis of calm for families away from whatever day to day challenges they face, and I know some of the kids really didn't want to leave at the end of the session.
I was 100% a Gympanzees fan from then on.
Creating a vision for the main centre
After that first visit, I really felt I knew who Gympanzees were and what they were about, and I really wanted to do them justice…it had to be fun and full of life but had to do a serious job too. 
The calm sensory room picture is directly influenced by seeing the families hanging out there. The other pictures are a result of me having seen (and had explained) the equipment first-hand and watching a lot of the Gympanzees videos on Their YouTube channel!
Whilst sketching, it was great to see the variety of equipment and different disabilities that are catered for at Gympanzees. I knew this was an extraordinary place, somewhere inclusive for everyone.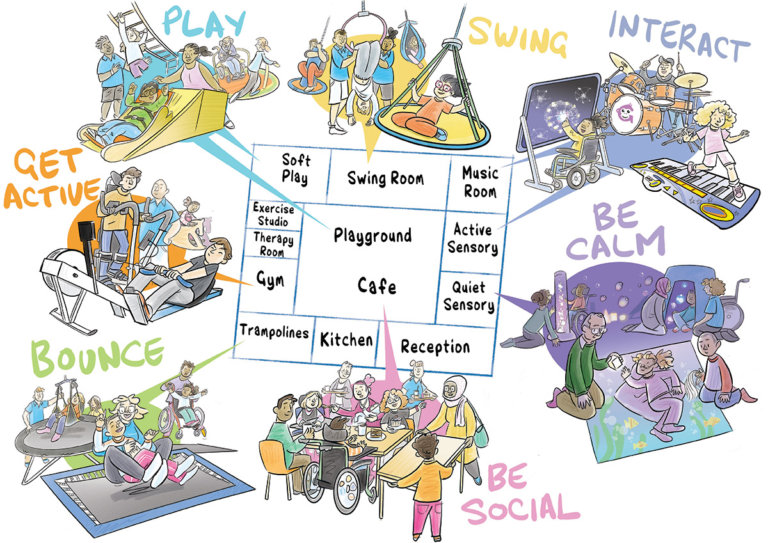 Why people should get behind Project Home Appeal
I have zero doubt that Steph and the Gympanzees team will make this happen regardless, but every day longer they have to wait for that permanent facility is another day someone who really needs it doesn't have access to it. The more people get involved, either with funding or just spreading the word, the more people know and talk about it (including families and disability organisations who'd benefit from it), the more the project becomes a giant unstoppable snowball of snowball positivity.
This is needed now, and you can help make that happen…
Join our Friends Scheme
Be a pal and join our friends scheme. It's a great way to support our appeal. You get a cool Gympanzees trolley key ring as a thank you!
Fundraise for us
Find a way of fundraising that works for you! We've got lots of ideas to get you started and heaps of resources to help you along the way!
Explore our Plans
Our world class facility will bring everything under one roof for children and young people with disabilities and their families, including a host of activity rooms.