As part of our 
Christmas Crowdfunder
, we spoke to Dawn, from Wiltshire, who has visited Gympanzees Pop Up play centres with her son AJ. Dawn talked about the experiences they've had as a family visiting Gympanzees and what the main centre would mean to them. 
My name is Dawn, and I have a ten-year-old son, AJ, who has ASD, ADHD, and sensory processing difficulties. He also has severe anxiety and speech difficulties, which makes accessing the world around us difficult. Coming to Gympanzees feels like a safe space for us to feel accepted and have fun as a family without any judgment. 
We first heard of Gympanzees over three years ago, after seeing an advert on Facebook about a pop-up play centre in Bristol, and it struck me that this could be perfect for my son, as we were struggling to access anything locally.

As a family going out previously meant taking a 30-45 minute trip, and AJ only wanted to stay at that place for 20 minutes. It wasn't that he wasn't excited; it was the fact it was too overwhelming for him, it would be too loud, too busy, and we'd have to return home. It would also then take him 2-3 days to get over. With Gympanzees, this is not the case. He asks us to go to Gympanzees. When we are there, he is enjoying himself for the entire two hours, and at the end of the session, he asks us to stay and, most importantly, asks when we can return. 
As a family Gympanzees has given us freedom and completely changed how we access the outside world. My son is excited to go, and he asks daily during the holidays as he can't wait to go in the sensory room and on the soft play. He gets excited to leave the house, which is amazing because otherwise, we'd struggle to go out, which can be very isolating during the school holidays.
To have the Gympanzees main facility will be life-changing. It will give me somewhere to confidently take my child on my own, with my partner or with a grandparent and see him be a little boy. See him enjoying having fun in a safe environment where he doesn't have to worry about it being too crowded or noisy. We know the equipment will be right for him. He'll also be surrounded by people who understand his needs and want him to have the best possible experience.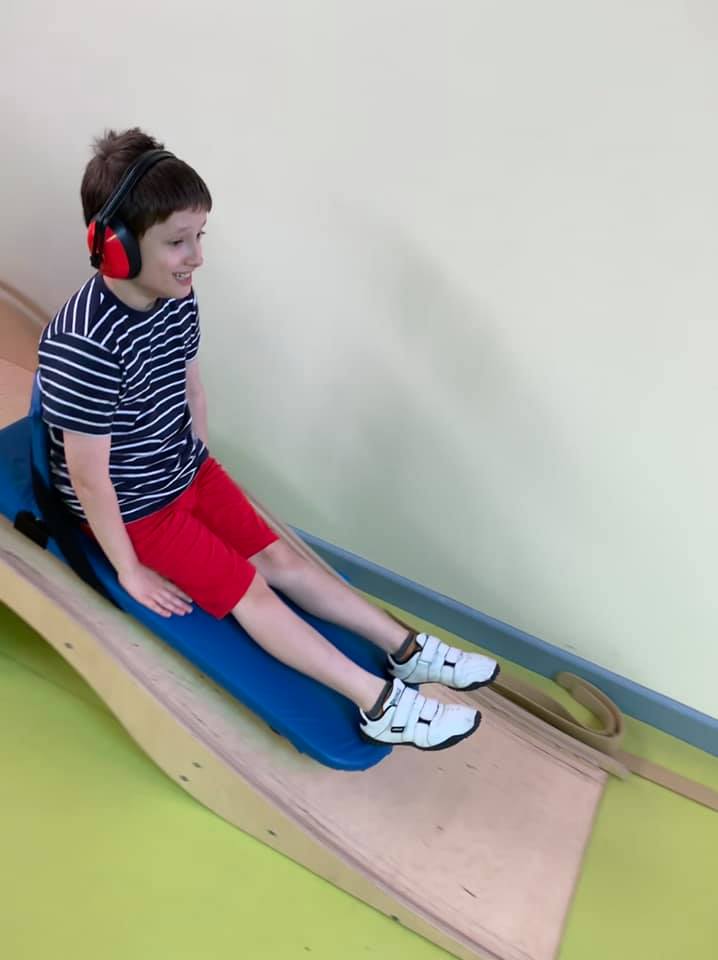 We regularly make the trip to Bristol to visit the Pop Ups. Despite a 45-minute drive, it is straight down the M4, easy to access, and so worth it to use the facilities and see the happiness on my son's face. 
Please, everyone, get involved in supporting Gympanzees this Christmas, donate what you can, and help them help children like my son with a facility where he can smile, feel relaxed, and enjoy every day like it's Christmas Day.
Support Gympanzees Christmas Crowdfunder
Help us take our next step towards a permanent Gympanzees. A world-class play, exercise & social facility for children with disabilities. Our Crowdfunder campaign this Christmas offers rewards in return for your donation.