CEO and Founder – Stephanie Wheen
Stephanie is a physiotherapist with 15 years experience of working with children and young people with disabilities. She has treated over 1000 children in her career and also has a brother with a disability so knows the disability world as well as child health and how to help these children through exercise. She has been running her successful physio practice, Wheen Physio for Children, in Bristol since 2012. 
Stephanie has won both the Shackleton Leadership Award 2018 and the Great British Entrepreneur Award for Good 2018 for her work with Gympanzees.
Operations Manager – Fran Garland
Fran has worked within the care sector for over 15 years in various capacities including 1:1 care and senior support work, project co-ordinator and registered care manager. She has experience of working in both the private and charity sectors and has also volunteered across many different projects. Before starting a family, she became a Care QCF assessor, helping to support others in their development within the care industry.
 
Having worked primarily with people with a wide range of different disabilities and additional needs, Fran knew from the moment she found out about Gympanzees that she had to be involved. She helped to set up the 2018 summer pop up and can't wait to develop Gympanzees in the future.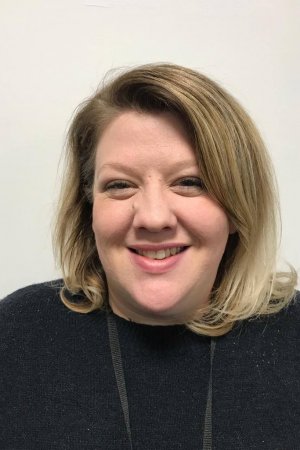 Ellie Rix  – Marketing and Fundraising Manager
Ellie is a University of Bristol student studying Education Studies (BSc). She previously worked as a 1 to 1 TA in a school for children with Autism for two years and has volunteered with children and young people from 3-26 years old for over 6 years with a variety of disabilities and long-term health conditions. She has a broad knowledge of disabilities and a passion for the Gympanzees vision. She helped to research the Gympanzees Summer Pop Up and now works part time for Gympanzees.
Paula Luke
Paula has 25 years' experience in commercial marketing and communications working with global technology brands and corporates. She brings an extensive knowledge of strategic marketing and corporate communications and strong digital marketing skills. In addition, she has direct experience setting up and running a successful social enterprise project in conjunction with Local Trust.
Elizabeth Scholey
Liz Scholey qualified at Bristol University Medical School. She spent her life working under her maiden name Dr Liz Potter. Initially she specialised in Paediatrics, but spent her last 28 years as a G.P. in Bristol North West. She retired in 2014. She is married to a film and TV documentary maker and has been Director/Company Secretary of his independent media company since his departure from the BBC in 2008. She has also managed his partnership property company with special responsibility for the pension trust.
Esther White 
Esther is a chartered Accountant who has run her own practice for 19 years. She has three children – one with special educational needs, and so has personal knowledge of the service users and the current provision of disabled services local to Bristol.
Kelvin Jones 
Kelvin has been a senior executive for 40 years at the BBC up to board level. He brings extensive knowledge of fund raising, commercial deal making, contract management and project management having run and delivered a number of complex IT projects in excess of £50m. Additionally he has considerable operation experience with accountability and Profit and Loss responsibility for a range of business units within the BBC up to £150m p.a. Kelvin is currently the Business Director of a technology start-up funded by ITV and Channel 4, and is also the Business Development Director for Silverback Films in Bristol.
Richard Frost
Richard has spent 27 years as CEO and Founder of Motivation – a highly successful international charity providing wheelchairs to disabled people in the developing world. Since May 2017 he has been Head of Ventures for Resonance, where he supports social enterprises to use innovation and business like approaches to create lasting social change.
David Constantine
David is the co-founder of Motivation, a charity which works to improve the quality of life of people with mobility impairment. His inspiration to design wheelchairs started when he joined IBM and met industrial designers after completing his degree in Computing & Accounting/Finance. He went on to do an MA in Industrial Design at the Royal College of Art, where David, alongside Simon Gue, designed an award-winning wheelchair for developing countries. David himself is wheelchair user, following a diving accident in 1982 (at 21), so his work is understandably filled with deep personal significanceand in 2010, he was awarded an MBE by the Queen for services to people with a disability.