Welcome to the Messy Play page for wheelchairs users with mild or no learning difficulty.
This page is for Busy Butterflies who spend much time in their wheelchairs for play, work and mobility and who have mild or no learning difficulties.
This page provides ideas and information on how to play with messy play for your Busy Butterflies.
Messy play is a lot of fun but is also great for your child's development.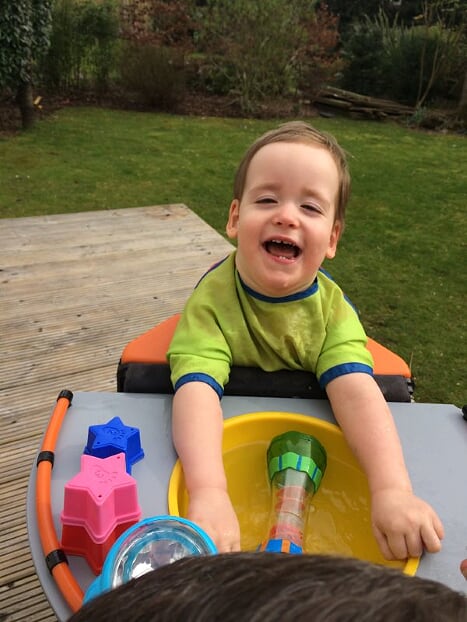 More helpful Busy Butterfly resources
Here are a selection of suitable Our Home videos
Sensory salt dough is a fun way for children to messy play.
Thank you for visiting Gympanzees' website. All information provided by Gympanzees is of general nature and for educational / entertainment purposes. It is up to you as the parent or family member to judge what is appropriate and safe for your child. No information provided by Gympanzees should replace any professional information and advice that you have been given and speak to your therapist or doctor if you are unsure of anything. Should you use any of the information provided by Gympanzees, you do so at your own risk and hold Gympanzees harmless from any and all losses, liabilities, injuries or damages resulting from any and all claims.