Welcome to the Messy Play page for our Butterflies who have profound and multiple learning and physical disabilities.
This page provides ideas and information on how to play with messy play with your Butterfly who spends much time in their wheelchair or specialised seating and has profound learning disabilities.
Messy play is a lot of fun but is also great for your child's development.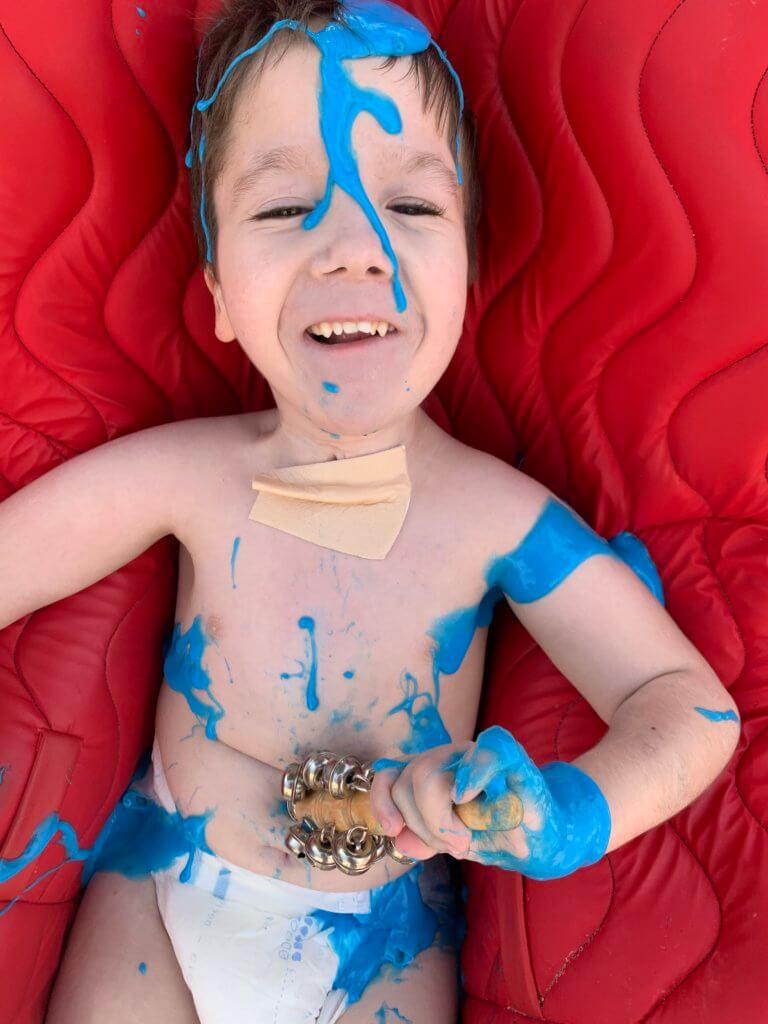 Feeling different textures is good for stimulating brain development as well as helping your child get used to different sensations. 

The part of the brain which feels what is happening in the fingers and what happens in the mouth are close to each other in the brain, so if a child gets used to a texture with their hands it is going to make it easier to tolerate this in their mouth. Therefore, messy play can be used to try to help any child who doesn't like to eat different textures. 

There is a strong cause and effect with messy play so children without much independent movement can still make a big impact which is great for learning and enjoyment. 

Messy play also allows for hand strengthening, fine motor development and hand/ eye coordination work (see appropriate links for more details) 

Messy play is a controlled way to encourage tactile sensitive children to get used to different sensations. This can allow them to tolerate more of their everyday textures.

For those with reduced sensation, messy play is a lovely way to give them a lot of sensory input so can be a great place for learning and developing gross and fine motor skills. 
Other helpful Butterfly resources
Thank you for visiting Gympanzees' website. All information provided by Gympanzees under its 'Our Home' project is of general nature and is for educational /entertainment purposes only. No information is to be taken as medical or other health advice pertaining to any individual specific health or medical condition. You agree that use of this information is at your own risk and hold Gympanzees harmless from any and all losses, liabilities, injuries or damages resulting from any and all claims.