These resources are suitable for our Leopards - children and young people who are mobile with learning difficulties.
Our Leopards are our children and young people with learning difficulties who can walk but may struggle with higher level physical activities such as climbing, hopping or skipping or high level hand eye coordination tasks such as throw and catch or hitting a ball with a bat.

This could include those with Autism with high support needs or those with Down Syndrome.
This page contains links to tons of useful resource pages which will help you to provide play and exercise in your home. The ideas and exercises all have a therapeutic twist so you know you are helping your child while they are having fun.
If you don't think your child is a Leopard, you can find which category is most suitable here.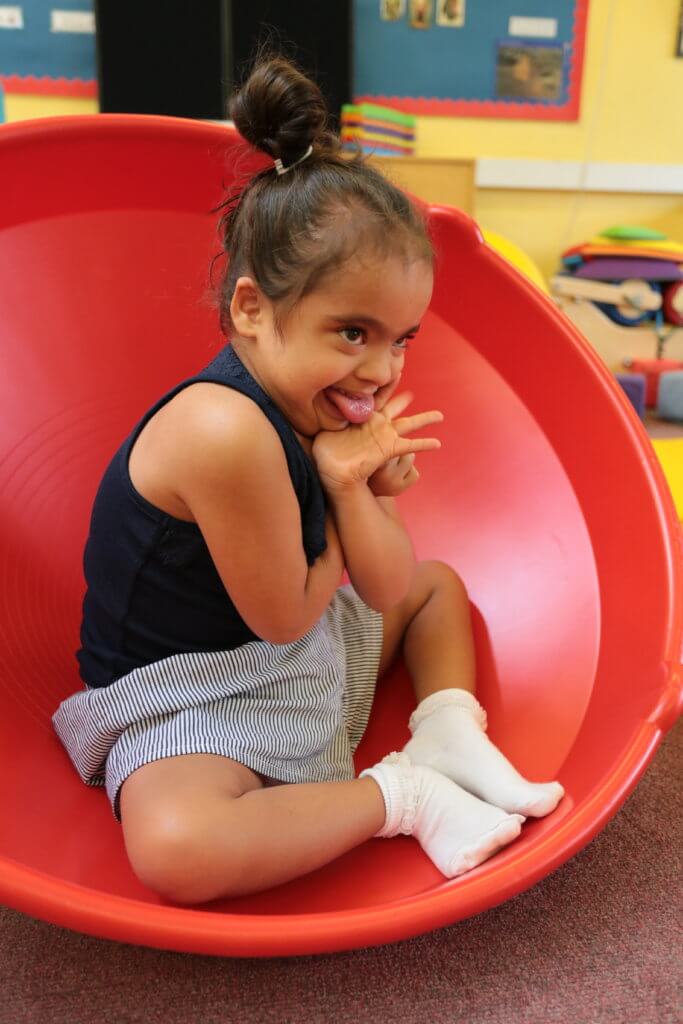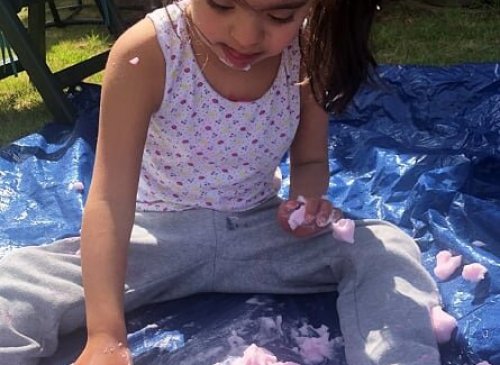 Messy play is a lot of fun but is also great for your child's development.  Feeling different textures is good for stimulating brain development as well as helping children get used to different sensations.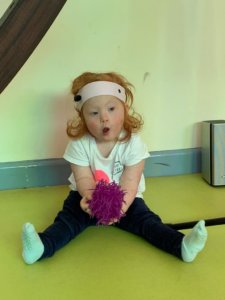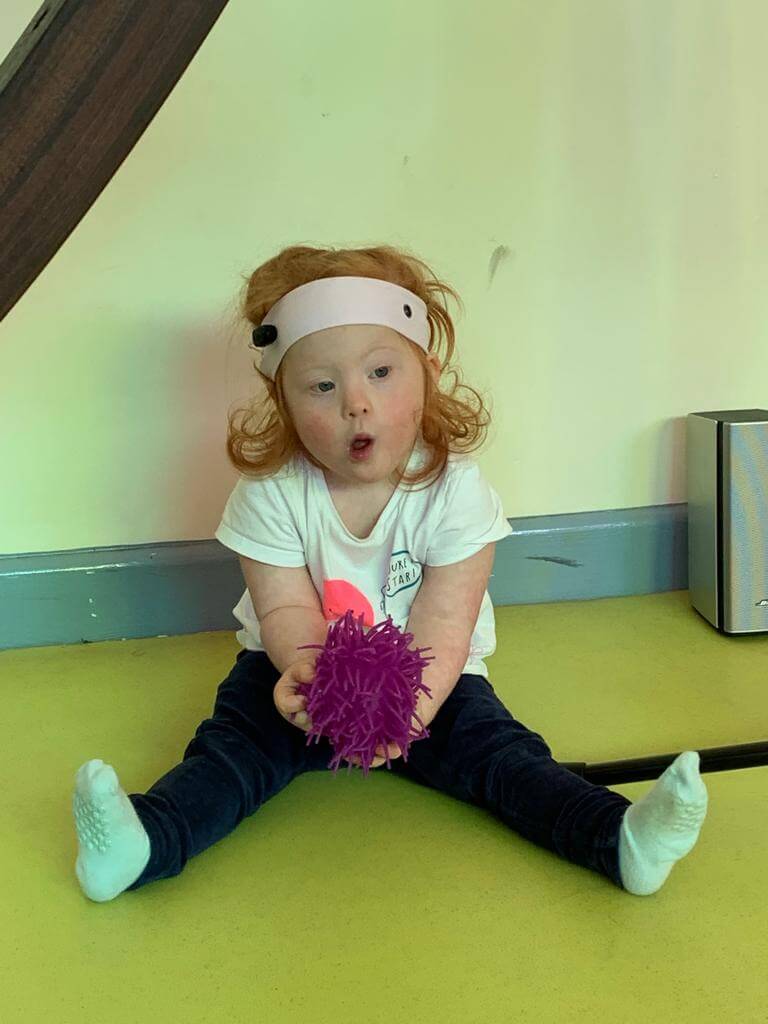 All of our ideas can improve your child's hand/ eye coordination leading to improved fine motor skills for everyday activities such as dressing, writing and playing.
Whole Body / Gross Motor Skills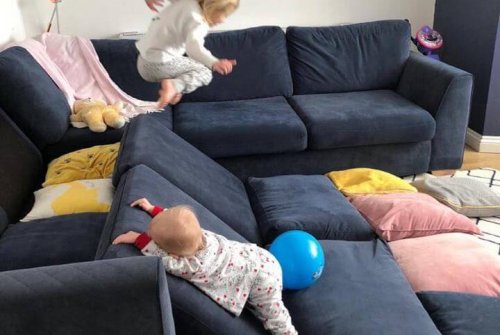 Moving your whole body can help a child in their physical and cognitive development. Here are some ideas of games and activities you can do at home to keep your child active in the home.
Core stability refers to the strength in your child's tummy and back and the amount of control and balance between the two.  It is essential for the rest of the body to work at it's optimum.
Shoulder, Hand and Finger Strengthening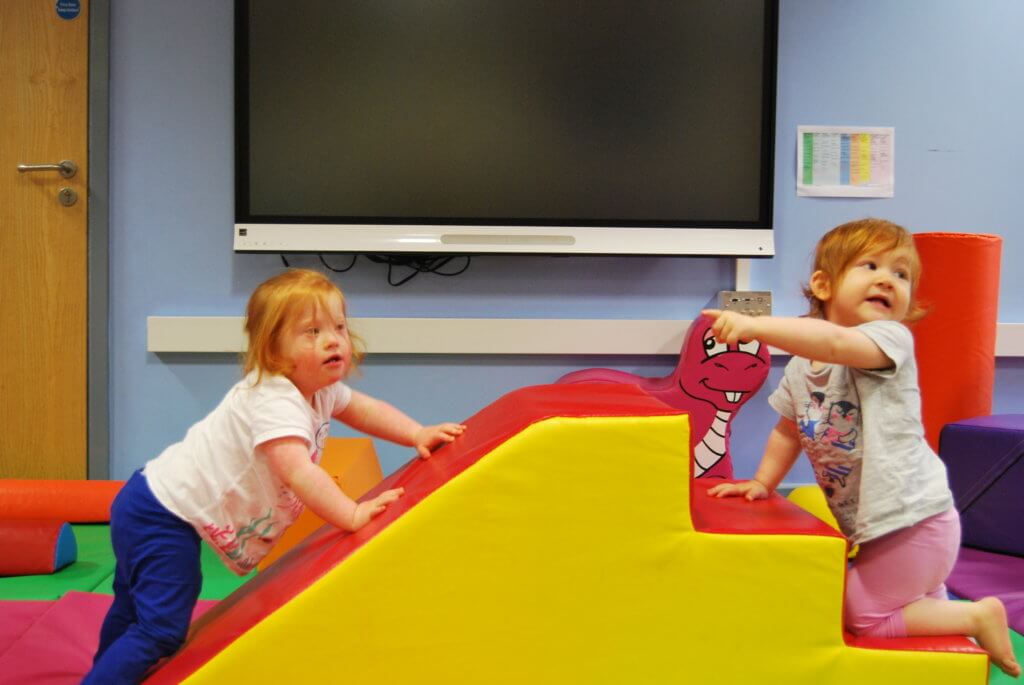 We need good shoulder, elbow, wrist hand and finger strength to carry, manipulate, stabilise ourselves and for hand dexterity and fine motor skills.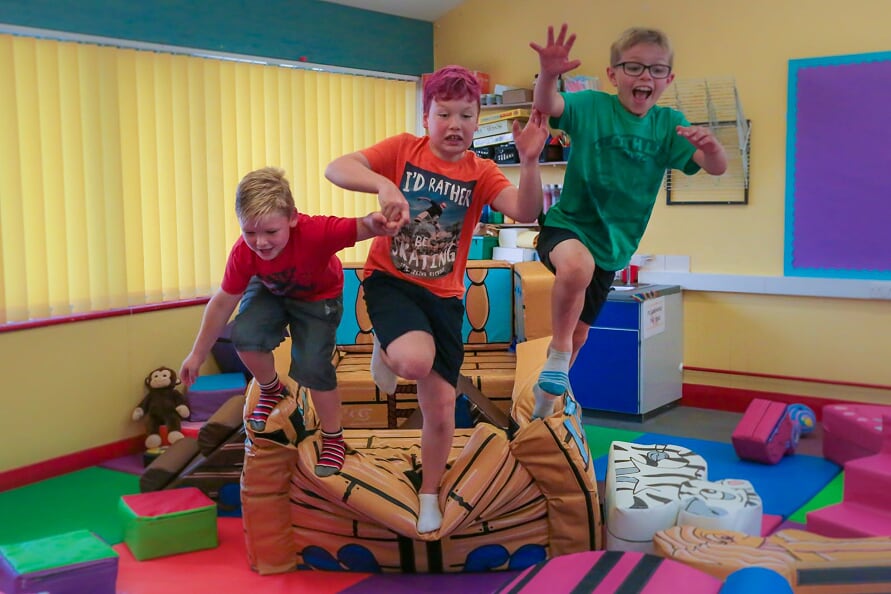 Sport is a great way to get exercise, and is known to boost confidence and improve self-esteem as well as improving strength and stamina.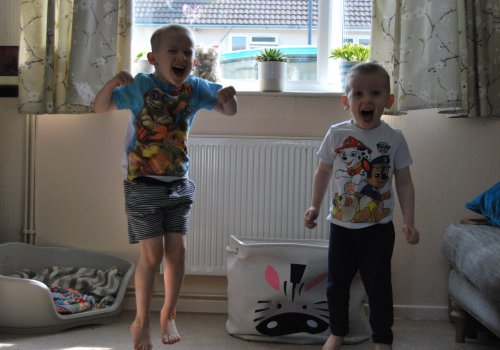 We've put together a descriptive list of some of the best workouts videos we've seen for you to try at home!  
Massage is great as it helps with bonding, can wake up muscles, reduces sensitivities and help children calm. This page gives video demonstrations of how to use massage in your home.
Good fine motor skills enable children to do carry out activities of daily living including feeding or dressing themselves, playing with toys, doing their school work with a pen or typing, using a tablet or using their hands to communicate.
We've created some special videos to help Gympanzees' families exercise and play at home. The 'Our Home' videos below are suitable for those who are mobile with learning difficulties.
Silly Socks and a bit of Boccia
We have created some fun easy to set up games. All you need are some socks!
This bear hunt is suitable for children with learning difficulties. You can use lots of objects that you can find around your house to create this bear hunt!
Stealthy Ways for Handwashing
This video contains tips on how to 'stealth handwash' whilst still having fun with various kitchen or household props. 
This obstacle course is suitable for those children who can crawl along the floor.
This video is suitable for mobile children. You can create the laser string quest anywhere in your home and make it as big or small or as easy as you like!
The scavenger hunt is really simple and easy to set up. It can be adapted to suit any disability and household.
More resources coming soon!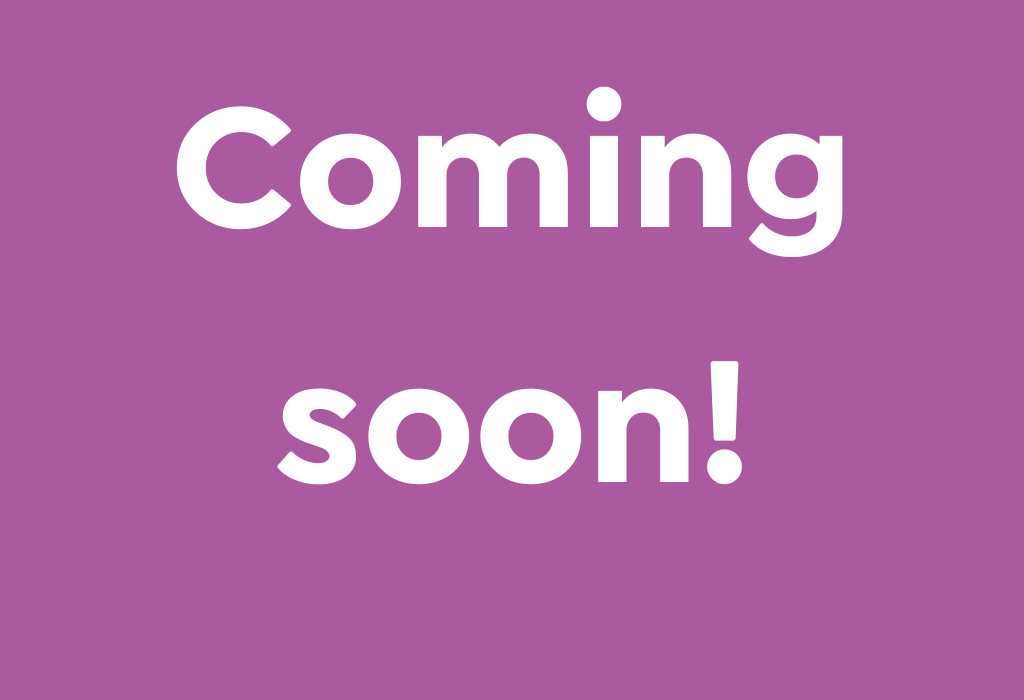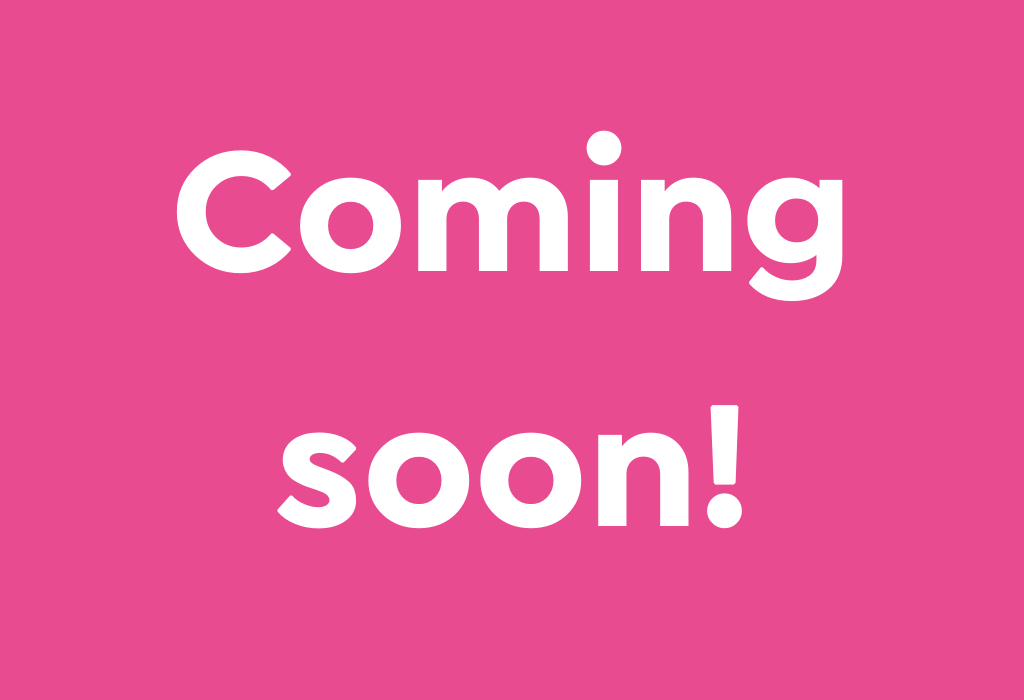 Proprioception Activities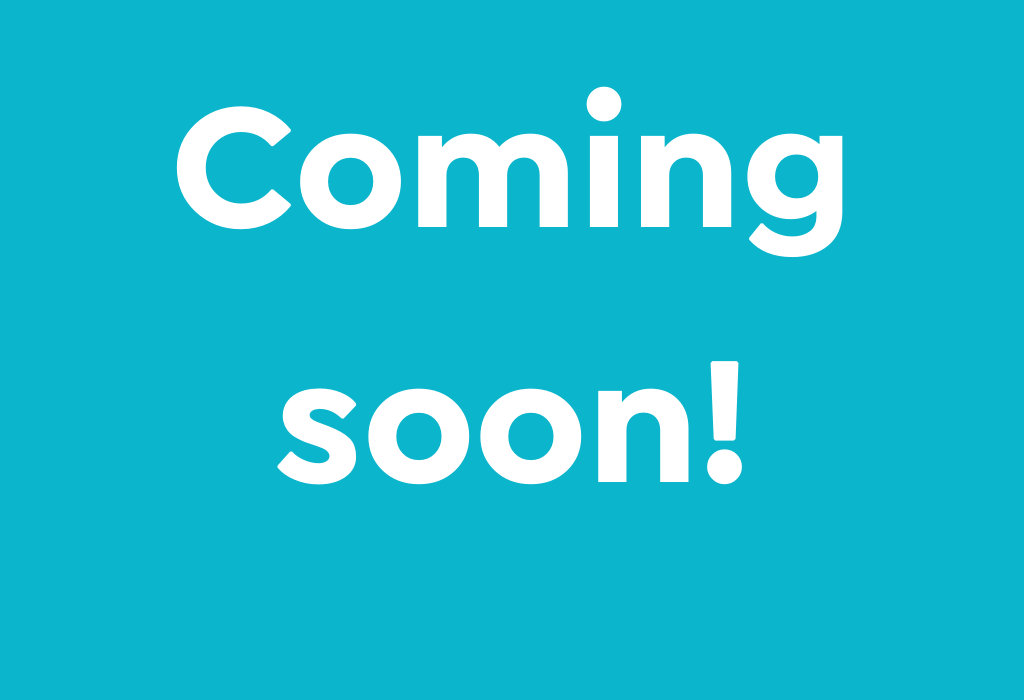 We also have resources for: