Messy Play for children of all abilities and disabilities.
These resources are suitable for our Jungles; children and young people with any ability or disability.
Messy play is a lot of fun but is also great for your Jungle's development.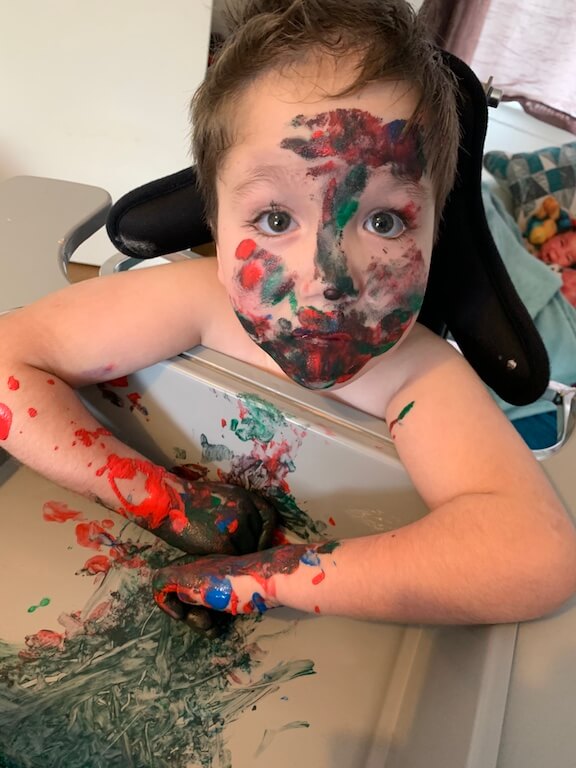 Here are a selection of suitable Our Home videos for Jungle
This video shows some lovely ideas for strengthening arms and working fine motor skills with salt dough.
This video is suitable for mobile children. You can create the laser string quest anywhere in your home and make it as big or small or as easy as you like!
The scavenger hunt is really simple and easy to set up. It can be adapted to suit any disability and household.
Silly Socks and a bit of Boccia
Lucy Lost-it has created some fun easy to set up games. All you need are some socks!
Stealthy Ways for Handwashing
This video contains tips on how to 'stealth handwash' whilst still having fun with various kitchen or household props. And also how to pimp up our liquid pumps to make it more fun for children.
More fun resources for Jungle
Thank you for visiting Gympanzees' website. All information provided by Gympanzees is of general nature and for educational / entertainment purposes. It is up to you as the parent or family member to judge what is appropriate and safe for your child. No information provided by Gympanzees should replace any professional information and advice that you have been given and speak to your therapist or doctor if you are unsure of anything. Should you use any of the information provided by Gympanzees, you do so at your own risk and hold Gympanzees harmless from any and all losses, liabilities, injuries or damages resulting from any and all claims.