Welcome to the Messy Play page for those who are mobile on the floor
This page is suitable for what we call our Bustling Butterflies who will probably use their wheelchair outside or for longer distances but are mobile on the floor inside. They may be walking with a stick or walking frame for some of the time. For example those with Spastic Diplegic Cerebral Palsy.
This page provides ideas and information on how to set up messy play for your Bustling Butterfly.
We have chosen to include messy play as it is a lot of fun but is also great for your child's development!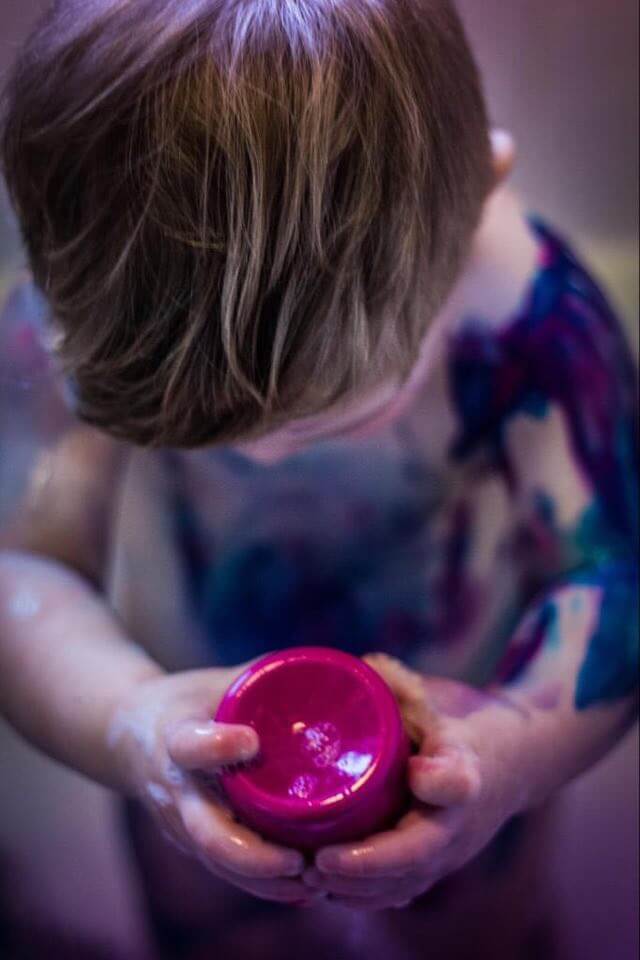 More fun resources for Bustling Butterflies
Here are a selection of suitable Our Home videos
Salt dough is a great way to develop fine and gross motor skills whilst also having fun!
Thank you for visiting Gympanzees' website. All information provided by Gympanzees under its 'Our Home' project is of general nature and is for educational /entertainment purposes only. No information is to be taken as medical or other health advice pertaining to any individual specific health or medical condition. You agree that use of this information is at your own risk and hold Gympanzees harmless from any and all losses, liabilities, injuries or damages resulting from any and all claims.