It's time to build our permanent home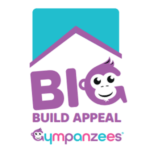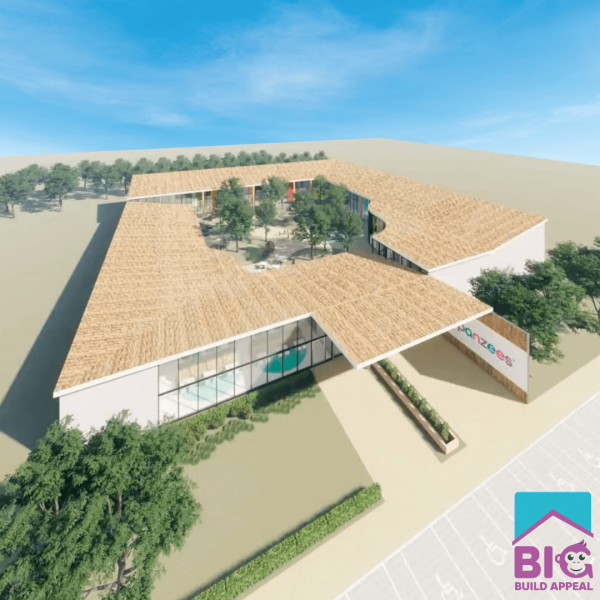 Help us build a world-class play, exercise and social facility that will support the health and well-being of tens of thousands of children and young people with disabilities and their families every year.
It's time to Build, Inspire and Grow
It's time our families had access to a purpose-built facility that can support 200,000 visits every year, open seven days a week, that's specifically designed to meet their play, exercise and social needs. This has been our BIG plan since Gympanzees started in 2017.
Our Work So Far
To date, we have been running temporary facilities to provide support and refine our services. Over the 58 days our temporary services have been running, they've had nearly 8,000 visits, with some travelling over five hours for a 1.5 hour session. Our temporary facilities have had amazing feedback, but families deserve a facility that isn't temporary; a place they can visit and use all year round. It's time to build for better.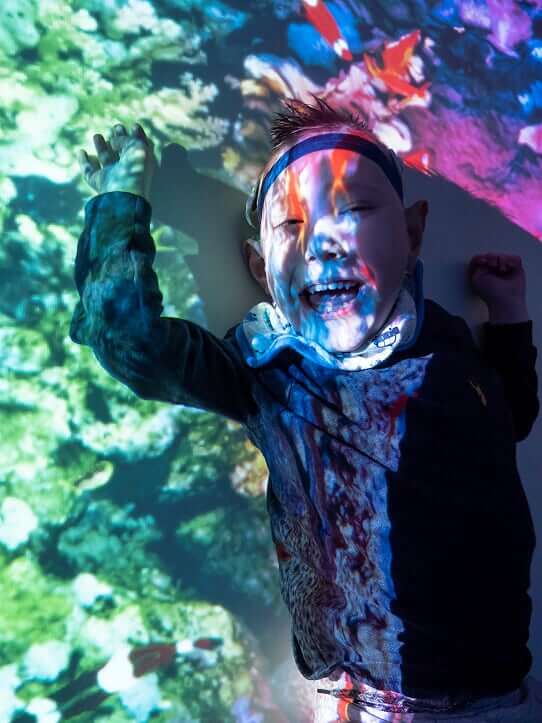 Our new permanent home will be a UK first – bringing highly state-of-the-art equipment under one roof for children and young people with disabilities and their families. It will include:
A host of activity rooms which provide health, well-being and therapeutic benefits (such as music, trampoline, sensory and soft play)

A specialist gym

Therapy rooms

Studios for disabled yoga, martial arts and other activities 

Outdoor play area

A community focused family cafe
It will be open seven days a week and provide a safe and welcoming, fully accessible and inclusive environment with dedicated amenities and experienced staff. There will also be availability to book children's birthday parties.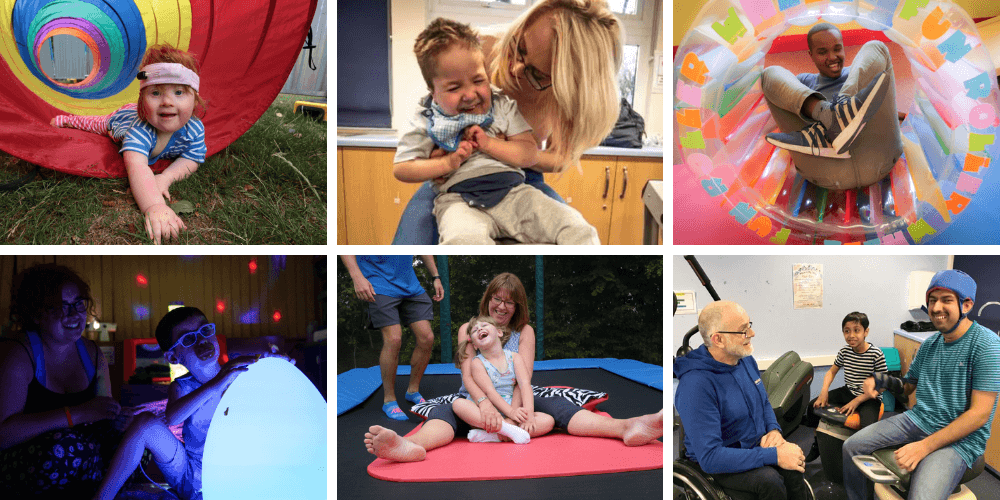 We're looking for two acres of land around Bristol.
We also need to raise funds to help secure the land, finalise our design plans and cover planning fees. This crucial phase unlocks our ability to proceed with our BIG Build and we are looking for partners and supporters who can help us achieve this first step.
If you can start this journey with us and help in any way, please contact bigbuildappeal@gympanzees.org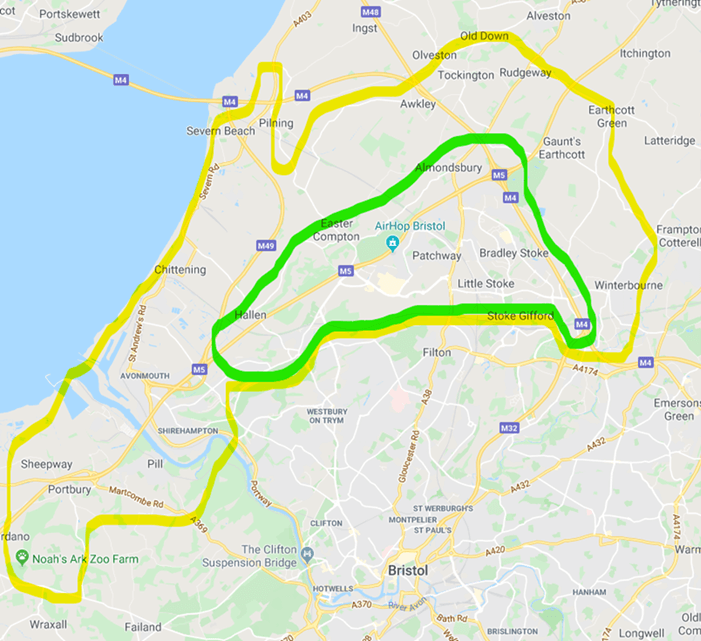 Do you know anyone that could help us with our land search and acquisition?
Green inner highlight is our preferred search area, yellow outer highlight is our possible extended search area.
It is important to have good connectivity with public roads. Reasonably accessible from public transport links. Access by bike is not essential. Travel time from motorway ideally less than 10 minutes.
Join us at the start of our amazing BIG Build journey
One of the best ways to get involved at the start of our Big Build journey is to become part of a very special Champions club!
Dedicated family plaque in the finished building

Regular updates to show the impact your support is having

Two tickets to the 2021 Winter Ball

Annual summer event invitations

Annual 'Hard Hat' tour of building site

Opening event invitation
Donation amount: £5,000 (can be paid monthly over one year £417pm).
If you pay UK tax Gympanzees can benefit from Gift Aid, please ask for more details. Higher and additional rate taxpayers can also benefit from additional tax relief.
If you're interested in becoming a Champion, email bigbuildappeal@gympanzees.org