Welcome to the Workout page for Bustling Butterflies who are mobile on the floor but not yet on their feet.
This page has been created for Bustling Butterflies, those who will probably use their wheelchair outside or for longer distances but are mobile on the floor inside and may be walking with a stick or walking frame for some of the time.
This page provides links to different exercise and workout videos which may be suitable for your child.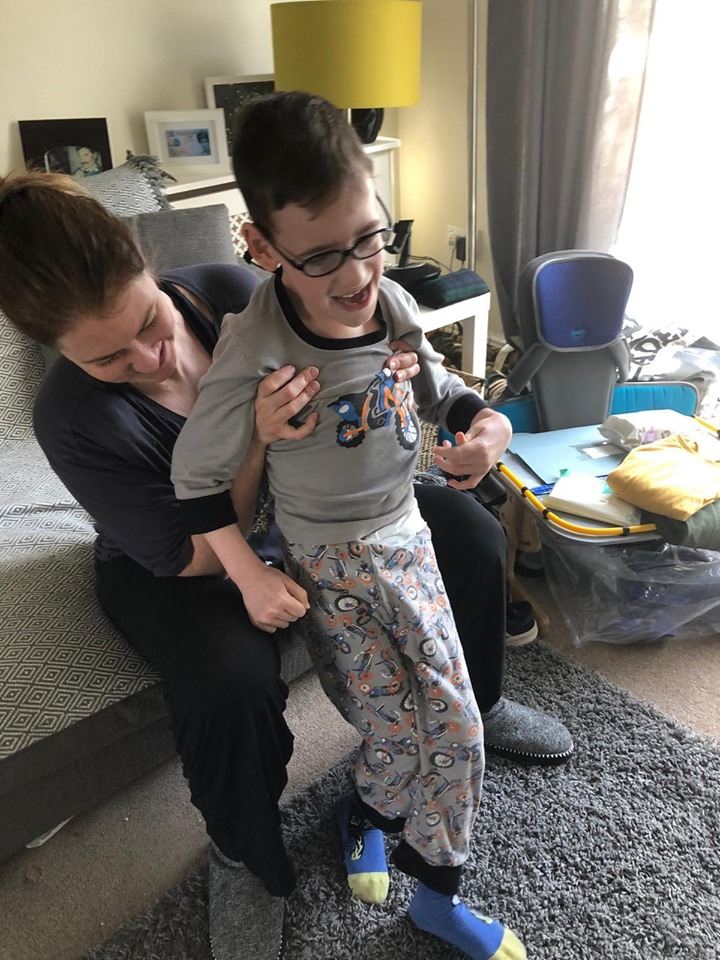 Exercise is beneficial to everyone's general health including cardiovascular health, mental health and helping to control weight. For those with physical disabilities or those who aren't yet walking, there are many added benefits.
Improves strength which leads to better gross motor skills and more independent living.

Improves sleep which is very often a problem with those with physical difficulties.

Reduces constipation – as the body moves, the muscles in the stomach contracts and helps move stomach contents to help with painful trapped wind and constipation.

Protect joints by increasing muscle strength which takes pressure off the joints. 80% of 21 yr olds with Cerebral Palsy have chronic pain in their joints so getting stronger can help reduce pain and maintain or increase their function.

The pull of muscles and weight bearing both increase bone density – reducing the risk of fractures.

Exercise can help to maintain or increase muscle length through active stretching – keeping ranges of motion in joints and enabling better gross motor skills and thus improved function and independence.

Exercise can reduce fatigue and improve exercise tolerance so improving function and independence in every day tasks. 
These videos are mostly exercise for children in wheelchairs but you could adapt if your child works well in a high kneeling position.
More fun resources for Bustling Butterflies
Thank you for visiting Gympanzees' website. All information provided by Gympanzees is of general nature and for educational / entertainment purposes. It is up to you as the parent or family member to judge what is appropriate and safe for your child. No information provided by Gympanzees should replace any professional information and advice that you have been given and speak to your therapist or doctor if you are unsure of anything. Should you use any of the information provided by Gympanzees, you do so at your own risk and hold Gympanzees harmless from any and all losses, liabilities, injuries or damages resulting from any and all claims.